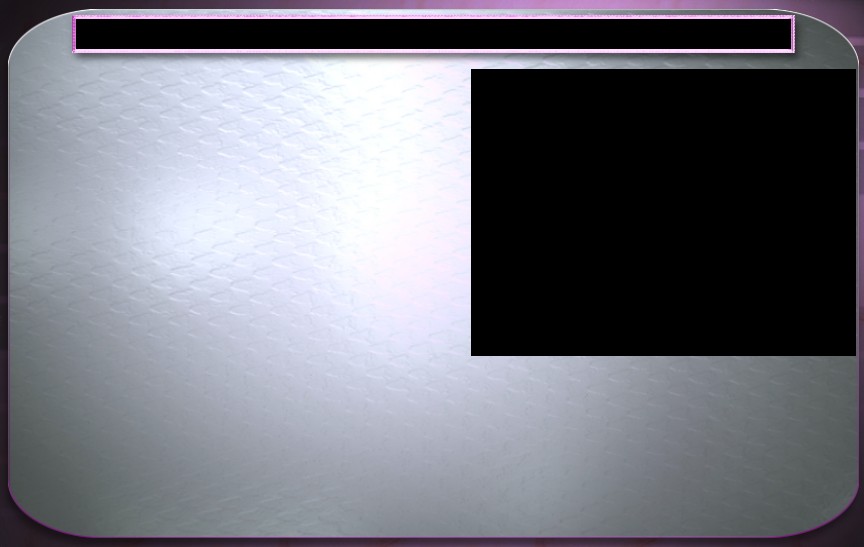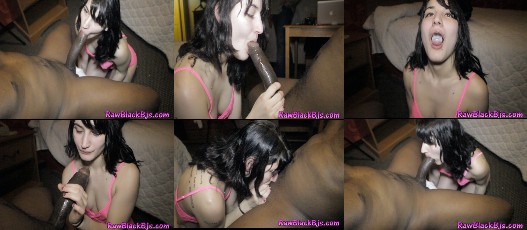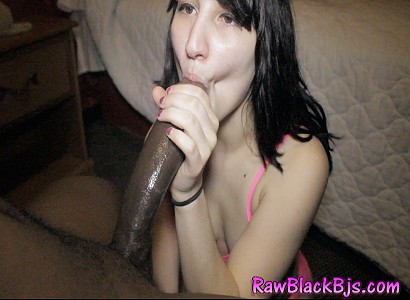 Once aagin by request Lula is back and better than ever..You can tell she loves big black dick..Turk was in a daze from her head skills..She makes love to the dick and does a good job at deepthroating too. Its always a pleasure to see her doing anything sexual, she's a winner and then some..Good job Lula
Lula Loves BBC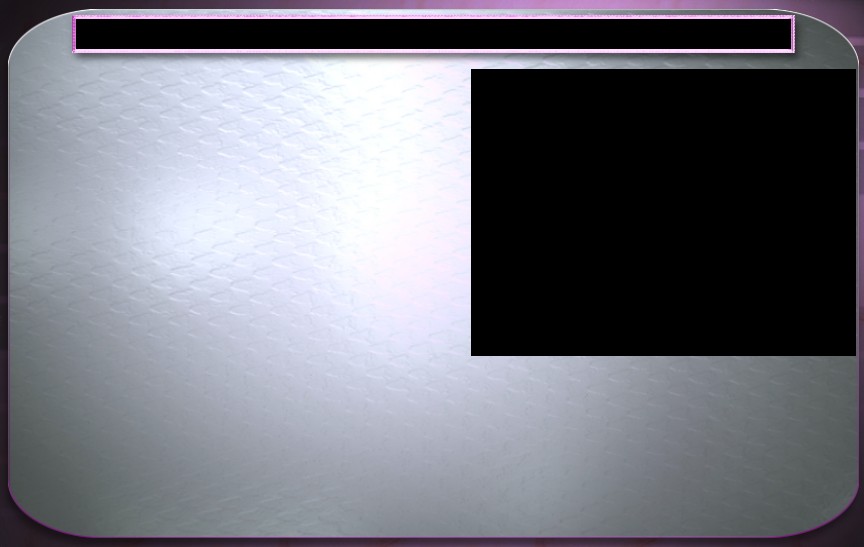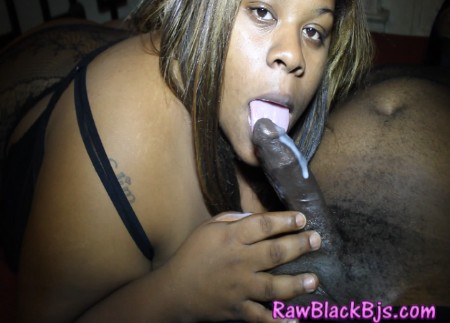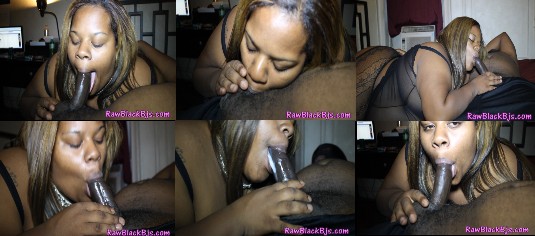 Sexy ass BBW Honey Kiss returns for another round of cum. D Rock was at the crib and she came through to show some love and gave up some spectacular head..She loves to put dick in her throat and she does that with almost every suck. D Rock was open off of her head game and bust a fat ass load in her mouth, and like a good girl she kept sucking and sucking..I might have to get back with her for a few more scenes..Love how she sucks dick..
Honey Kiss Returns For Another Round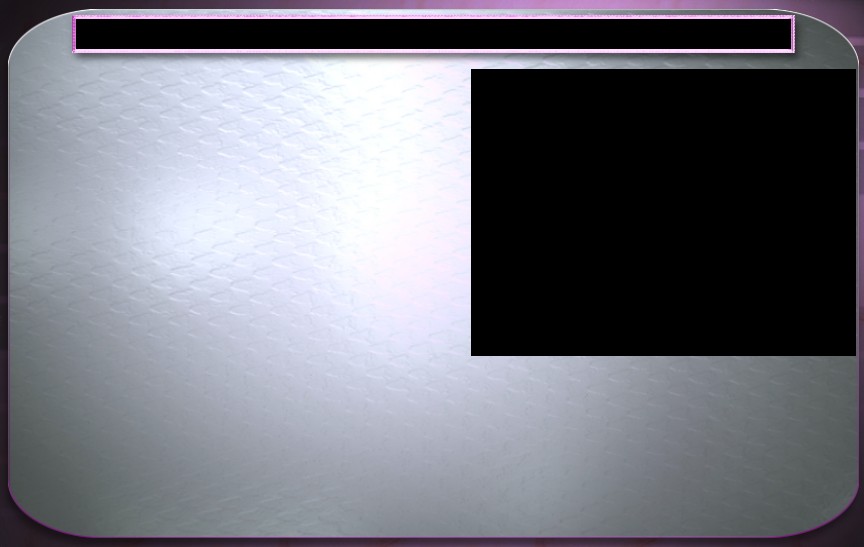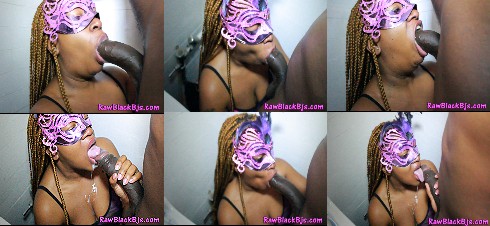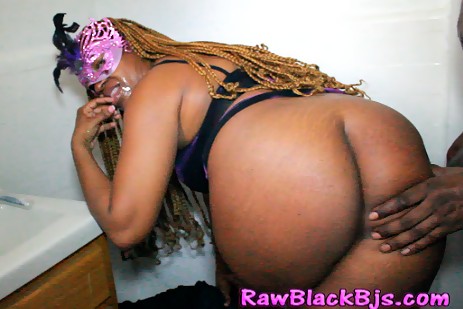 You know she had to come back and show off those good dick sucking skills again. She was on the toilet and Turk just came in and put his dick in her mouth and she got busy like a good lil slut..I had to run and grab the camera for her freak ass..She gave a nice sloppy blowjob and took a nut right in her mouth..Turk was quite satisfied with her..I might have to try her out next..fuck it why not..lol
Sweet Samantha Returns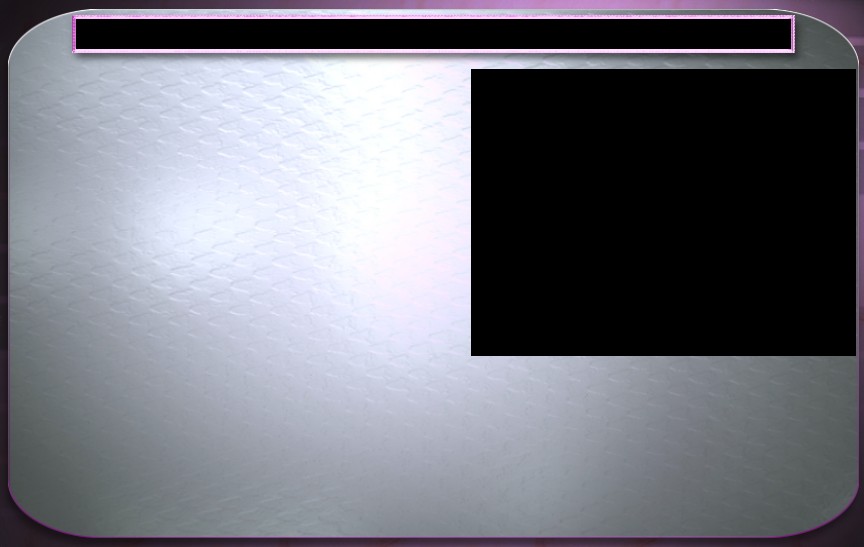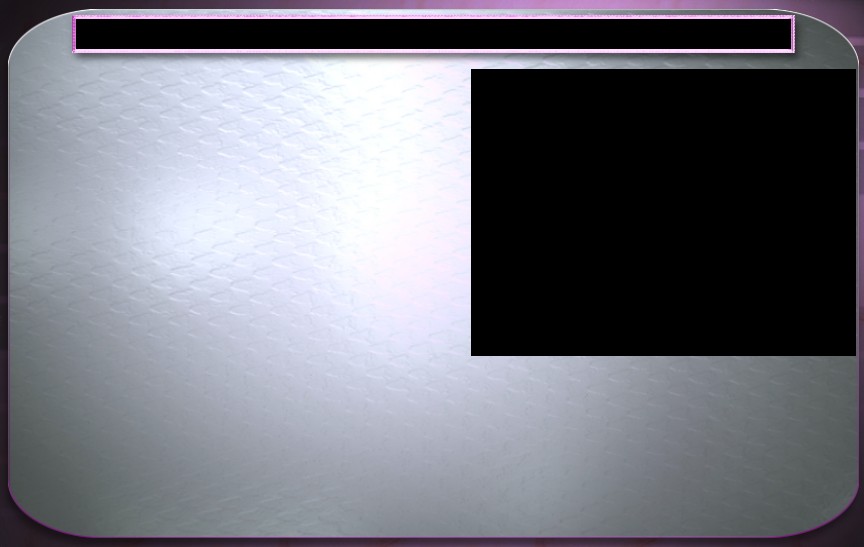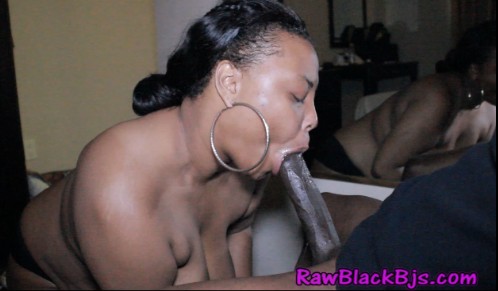 Vanilla Returns With That Fiya Head!!
Vanilla was a real good look when she first appeared on her. You guys liked her and I got a few requests to bring her back, and here she is..So nice she came back twice..This time she's paired up with 11 incher Mack Steele, a new cummer to the biz..Anyway she got real bussy..Suckin and slurpin away, makin all kinds of sounds with dick in her mouth..She sure looks good when she sucks dick, and it musy feel as good as it looks..Got to test it out myself..Members will love this newest update..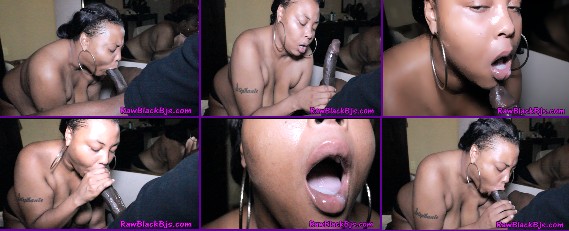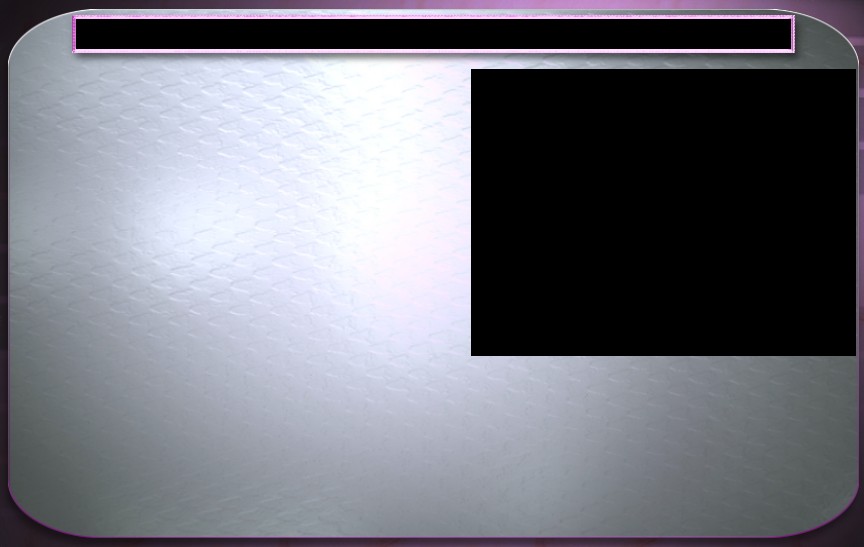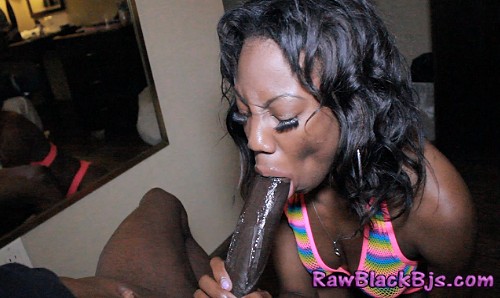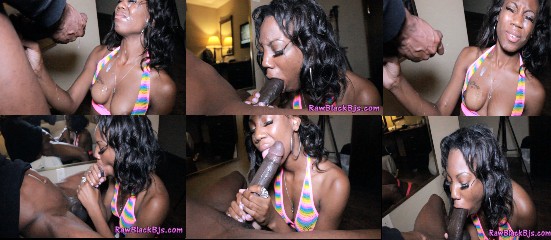 Tiyanna is a sexy slim chick from D.C who loves to be told what to do. This video is her introduction to the industry. Called over Mac Steele for the job. Not only did she give a royal blowjob but Mac instructed her on exactly what she should be doing and she followed everything step by step. She deepthroated, and got extra sloppy with it while being dominated. You can tell she couldn't get enough of the 11 1/2 inch snake. She did an excellent job for her very first video..Got to see more of her in action..Coming real soon
Tiyanna Lee Goes In (1ST VIDEO EVER)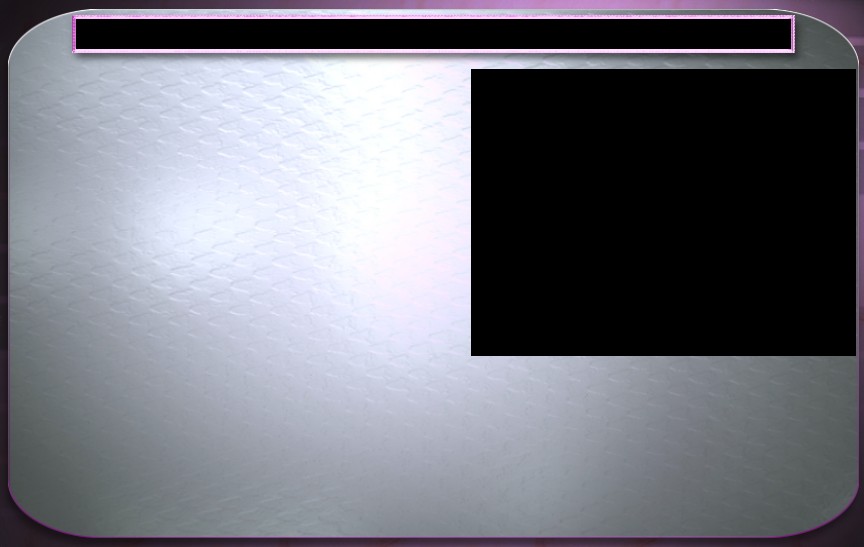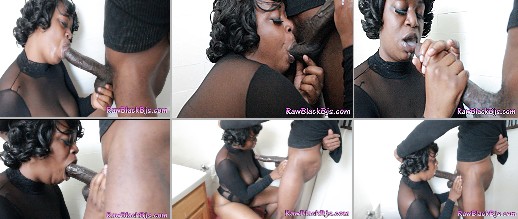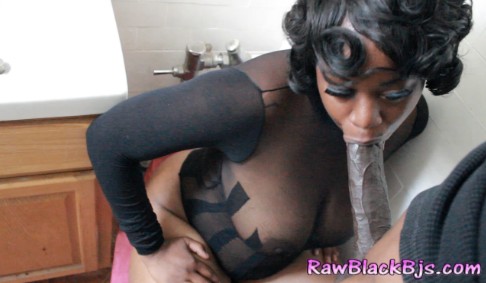 Here we go with another brand new girl not featured anywhere else but here..Miss Cocoa Monroe has more than the average skills. She gets down and dirty with Mack Steele and tames the 11 inch anaconda with some sweet throat. She gets real sloppy with it and catches the whole nut in her mouth..After watching her in action, i wanted some of that good head myself..We will defintely keep her on the squad..More to come from this MILF freak.
Introducing Miss Cocoa Monroe (1ST VIDEO EVER)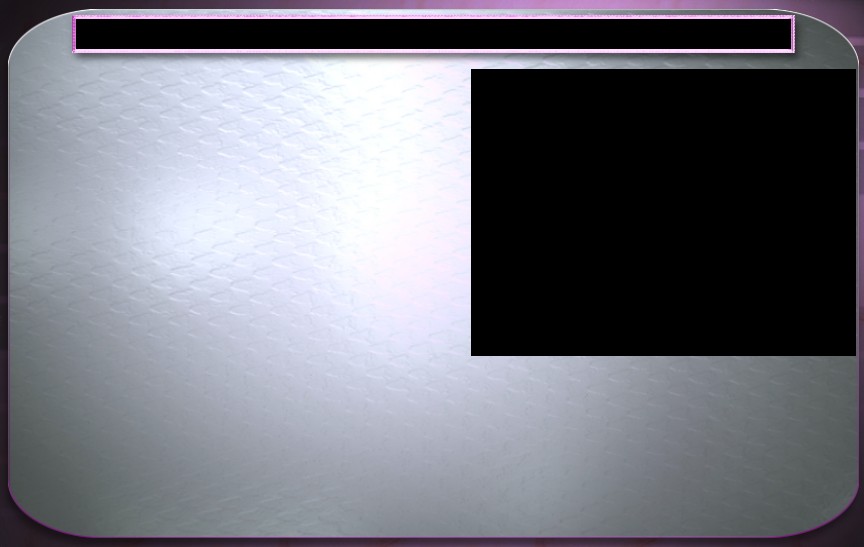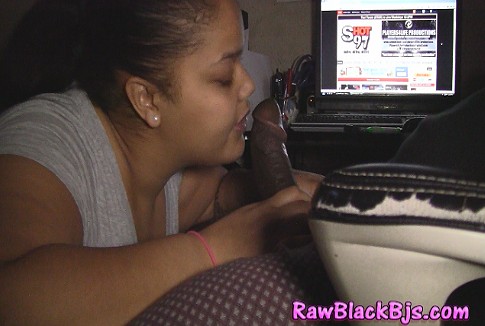 Naomi is a super head Monsta who's passionate about sucking dick. You can tell she really enjoys a nice BBC. She was over the other day just chillin and she said she was in the mood to suck some dick, and who am i to turn down some good head..I pulled out the camera and she got busy, I even Vined some of the action..This was a good session, she made me bust a big fuckin load in her mouth..She has to come over more often..
Naomi Returns For Another Session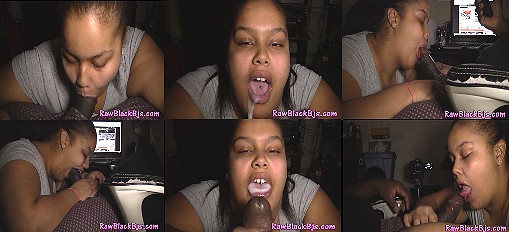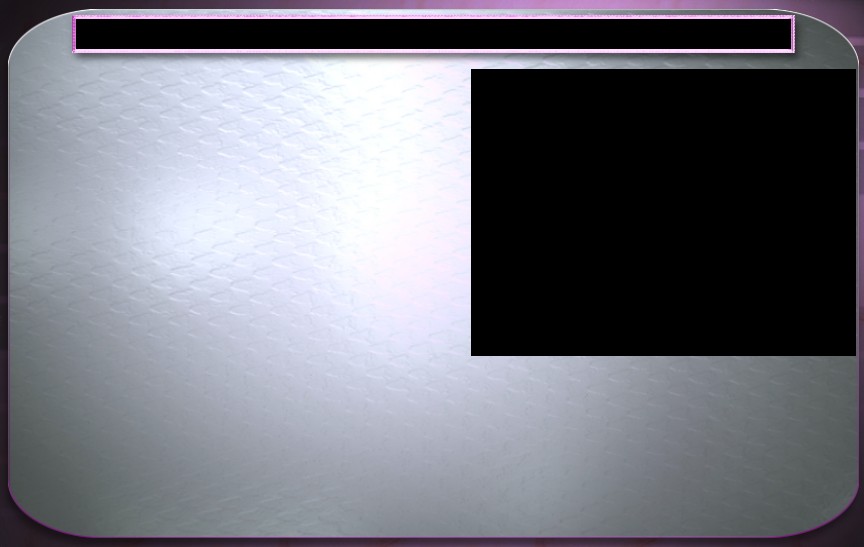 Got Dayum, Vanilla Creme is new on the scene and she aint nothin to fuck with. Wow , she has the ultimate dick suckin skills that would have any nigga addicted. My boy Jack Rock brought her through to showcase her skills..i was totally impressed. Good deepthroat, real real sloppy, and very much into it, just a natural freak. Shit looked so good I ended up getting a sample of that product..Not bad at all..Bj lovers, this is a special treat..New, not on no other site and she's good..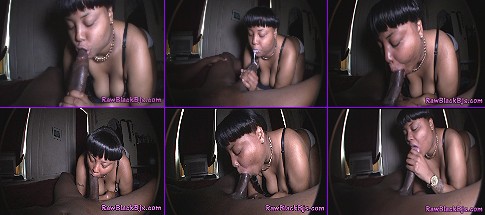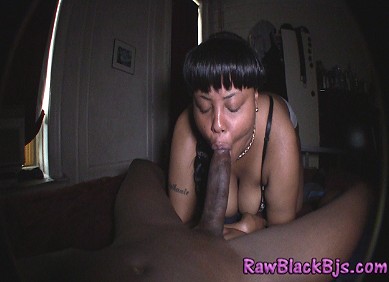 Introducing Head Monsta Vanilla Creme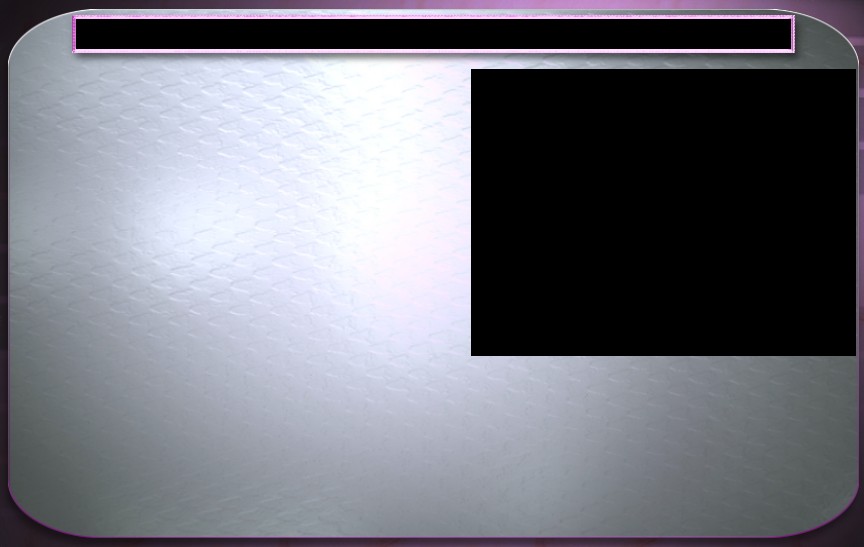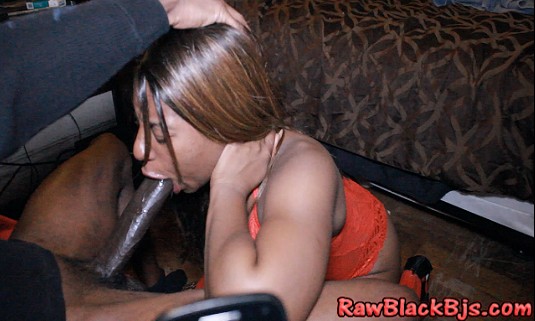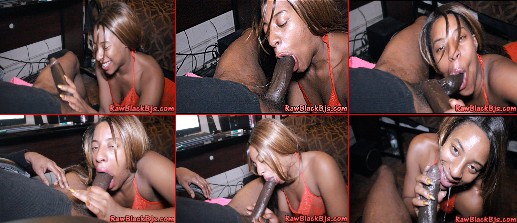 Introducing Butterfly (OMG)
In this business you run into some special girls sometimes, and Mis Butterfly happens to be one of them. She is a freak to the core and doesn't hold anything back. Called Mack Steele over, and told him I had something new for him to test..he was there within the hour ready for her. he usually coaches the girls on how to suck dick, but with her it was a no brainer..She did it just right..Super sloppy..deepthroating, and extra passionate about that dick..She tamed the 11 inch dick and he bust a nice one on her face..YES SHE WILL BE BACK!!..lol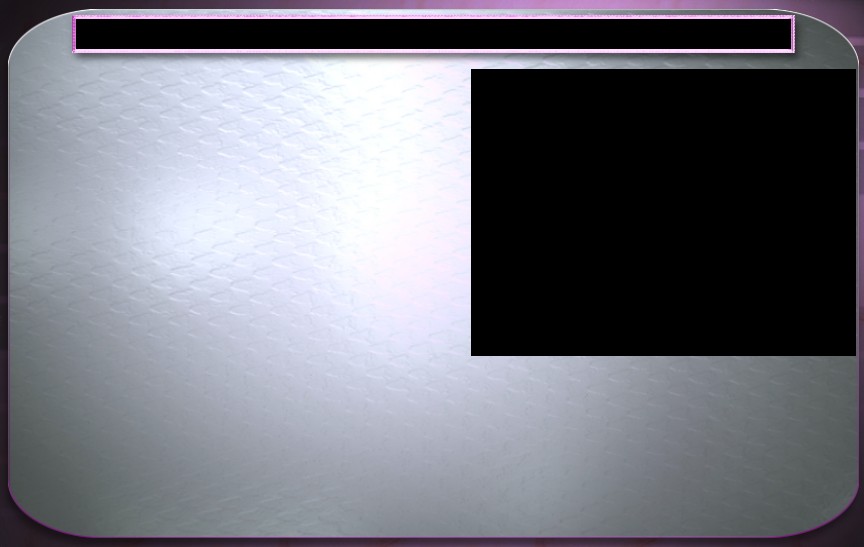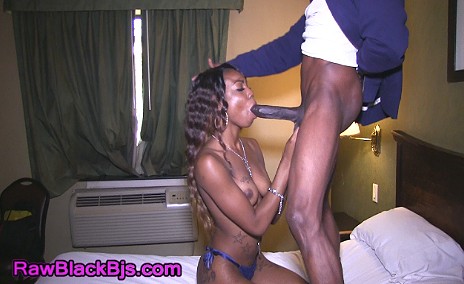 Pretty girl Tiyanna Lee is back and she aint no fuckin joke. Mack Steele requested to see her again so i set it up..She came in looking pretty as ever ready to gobble some dick up..She starts off like a champ and gets real sloppy through out the whole session..She's still learning her deepthroat technique but she looks good with a mouth full of duck anyway..She got a nice nut out of him..Great scene from her once again
Tiyanna Lee Showing Off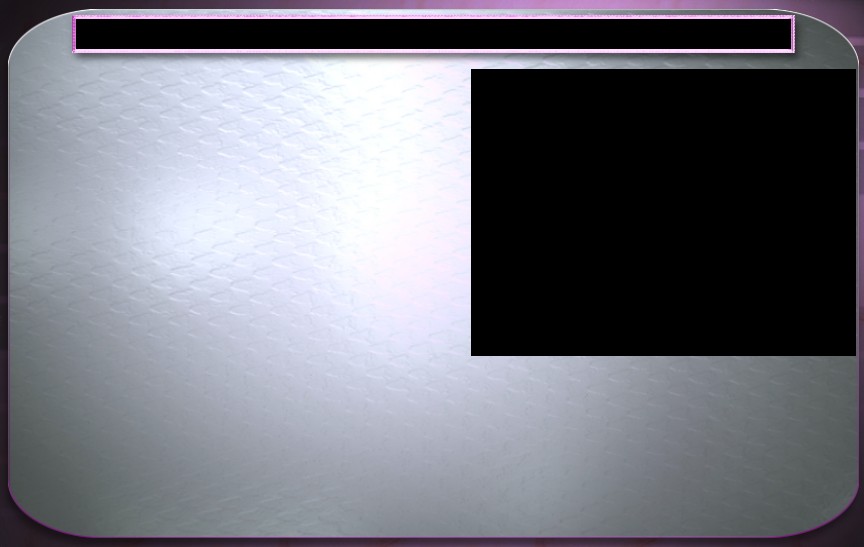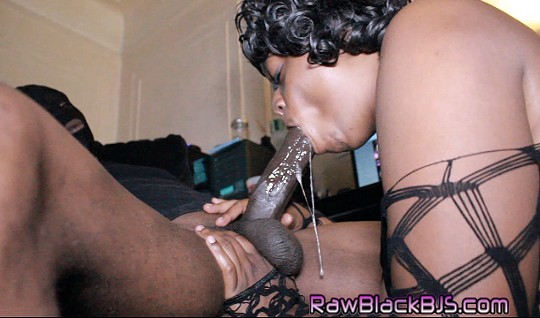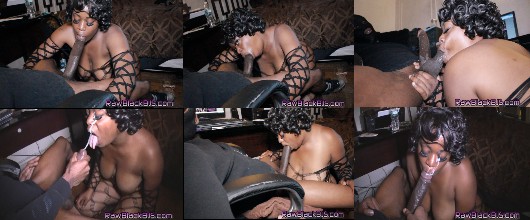 Sexy MILF Cocoa Monroe is back and she aint playing..Her last scene was crazy and this one is even crazier..She wastes no time in taming 11 inches of meat. She gets real sloppy and shows her deepthroat skills with Mack Steele. She needed no instruction on what she was doing and she did it well. She ended up with a face full of cum and got some in her eyes..She was a good sport about it though. Hopefully she comes back for more..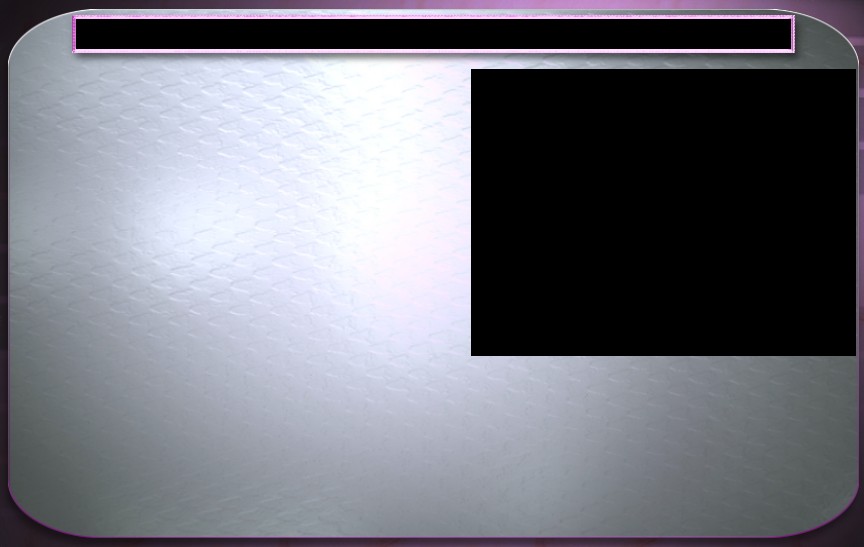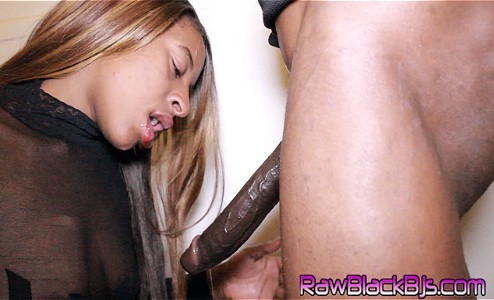 Sexy Ass Butterfly is back and she has something to prove. In my opinion she is the best at what she does and you will see it with this new video of her..She gets extra nasty wit it, and super sloppy. She knows exactly what to do with 11 plus inches of dick. Mack Steele didn't have any complaints after her nutted on her face..Once again another good job done..Butterfly needs her own site..lol..Great scene!!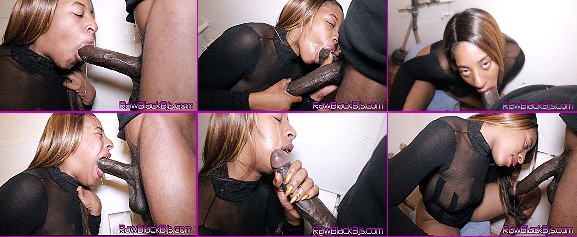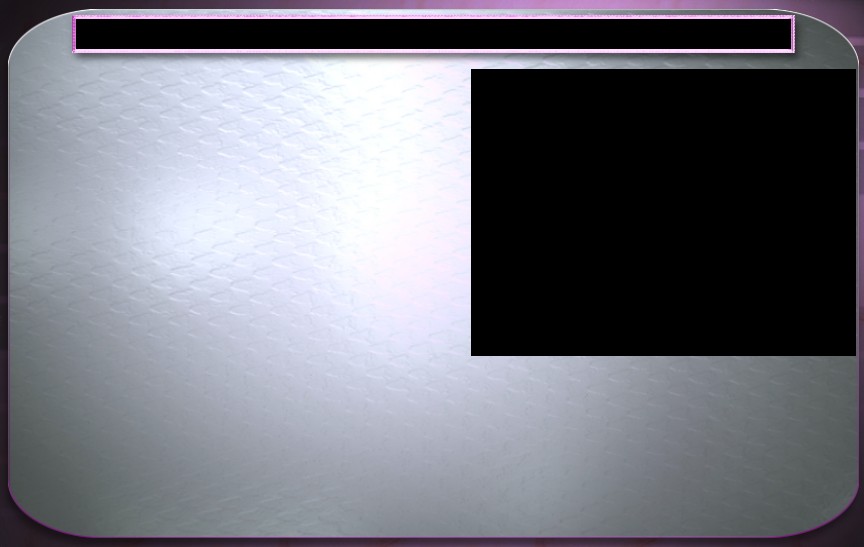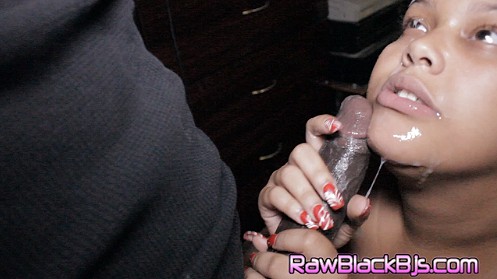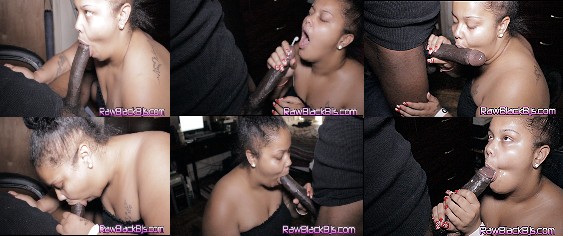 Naomi hit me up and said she wanted to meet Mack Steele again because she liked his dick, so I set it up and she got what she wanted..She got into straight dick worship mode and sucked his dick like she was missing it for real. After a nice lengthy BBJ he bust that load all over her face and she kept sucking like a good girl. Great scene from the young latina queen..She must come back for more!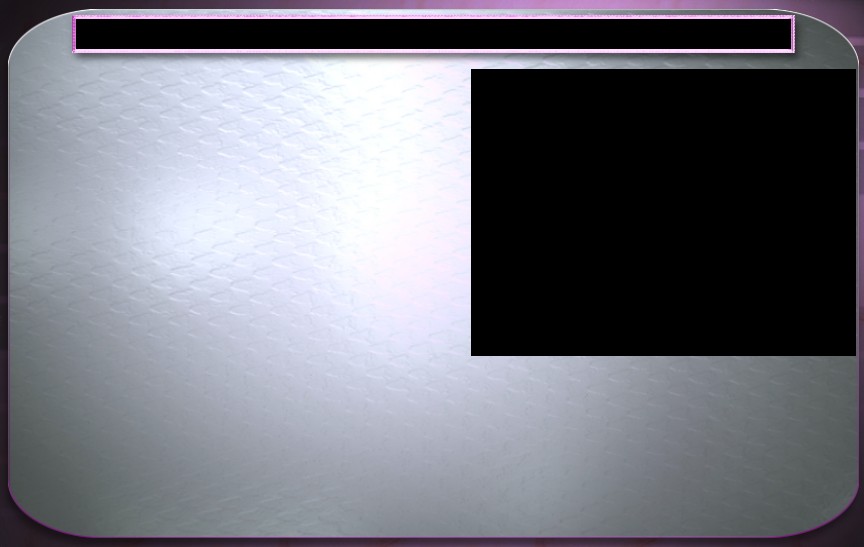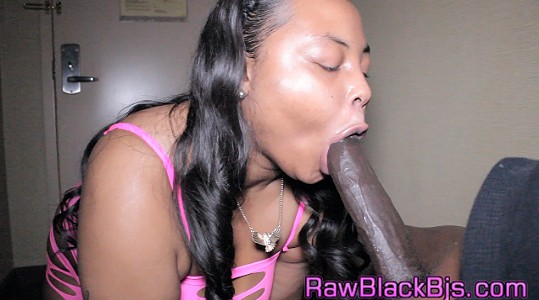 Vanilla finally decided to come back. And she was looking extra good too. (my lil wifey..lol)..She came to put that real work in on some dick and as usual she got down for her crown. Mack Steele was at full capacity with this redbone freak. She got real sloppy on the dick and choked quite a few times trying to get it down her throat, but she did an excellent job and squeezed that nut out of him. She took it on the face and in the mouth..Real good scene right here...Enjoy!!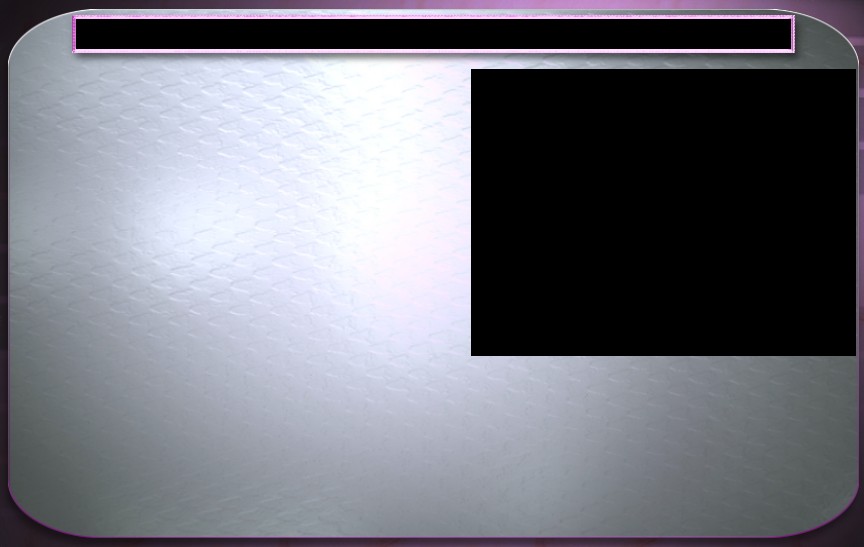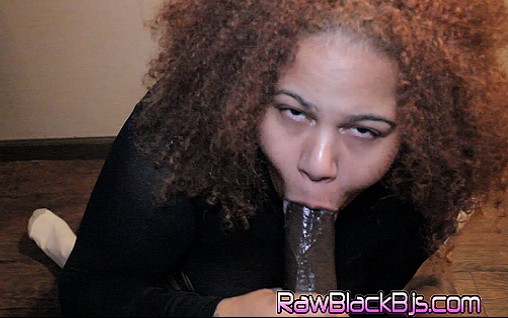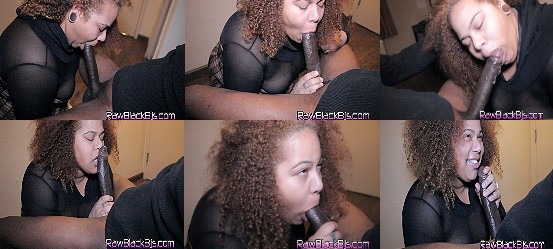 Looked who I cam across. Miss Sunshine the Cuban Assasin..lol..She hit me up from out the blue after more than a year off. Shit I was actually looking for her so it was all good. Called over Mack to test her throat game out. I wasnt surprised how good she was, but she got even better. Real sloppy, nice deepthroat, and took that cum all in her mouth. She's defintely a winner in the BJ department, No disappointments over here. Super good scene!!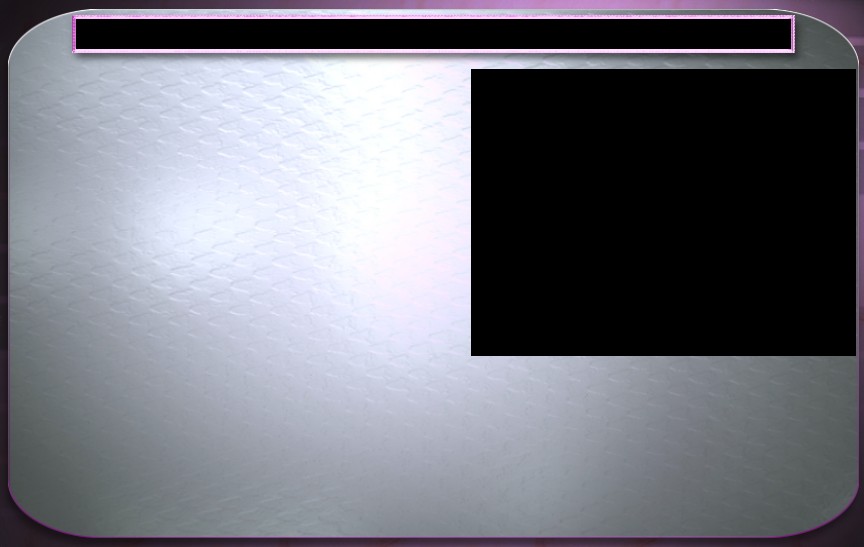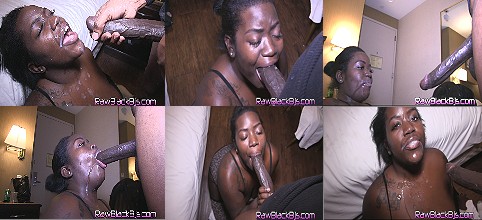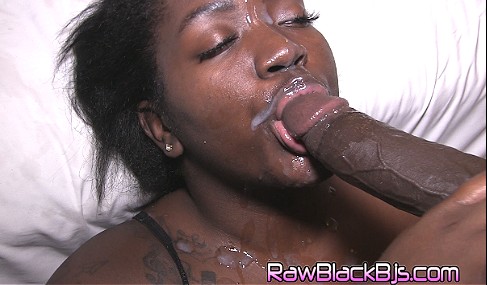 Its been a long time coming but here she is finally..The infamous Kitty Black who youv'e probably seen on another site well here she is and she is a total beast at what she does. No words can really describe how she sucks dick, lets just say she can pleas eany man with them lips and throat. Mack Steele was ready for this chocolate latina freak and she delivered with a punch..Super sloppy , and extra passionate..Took her almost 30 minutes to drain that nut, bt she finally got it out all on her face and in her mouth..SHE IS THE TRUTH!!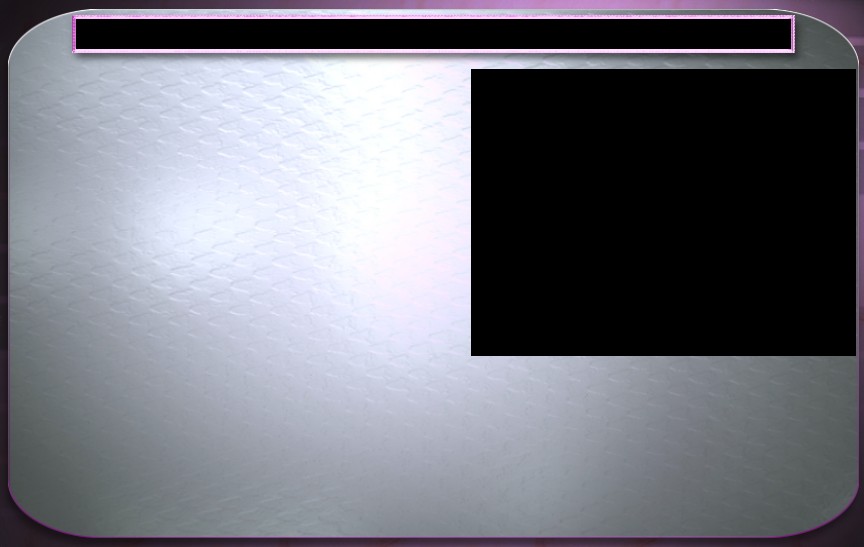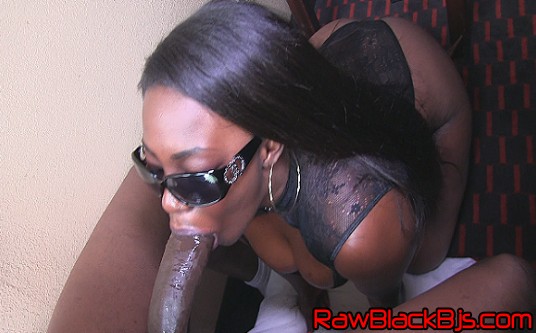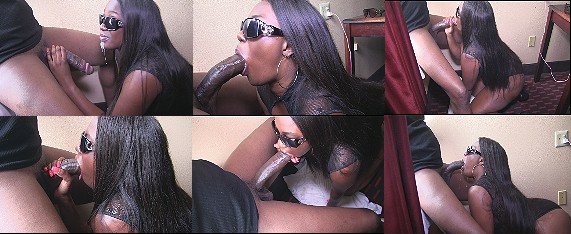 Lauren never dissappoints. She returns to suck the sking off of Big Turk. She real nice with the BJs, real sensual and you can tell she love s to do it. She was on her knees like a good girl and did what she suppose to do. Turk enjoyed every minute of that hot young mouth. She took a nice load in her mouth to show her gratitude..Another good job from this new to the game freak..Hope to get more footage of her soon!!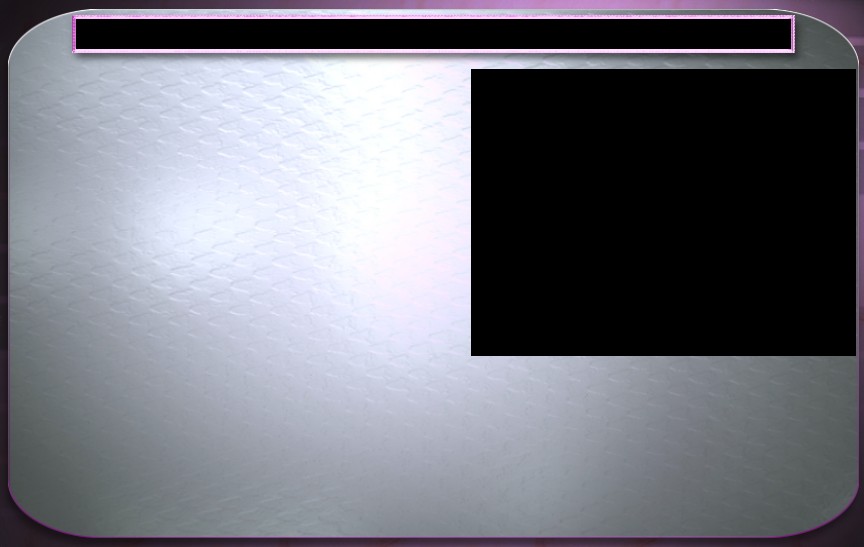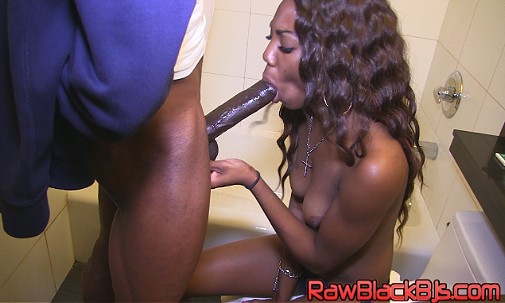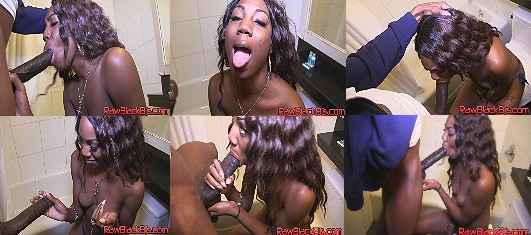 Pretty girl Tiyanna Lee is back again with her favorite dick to suck. 11 inch Mack Steele shows her how to duck dick..She got busy and did her thing and caught the whole nut in her mouth. She's a real winner for this one..No more talking, check her out in the members area.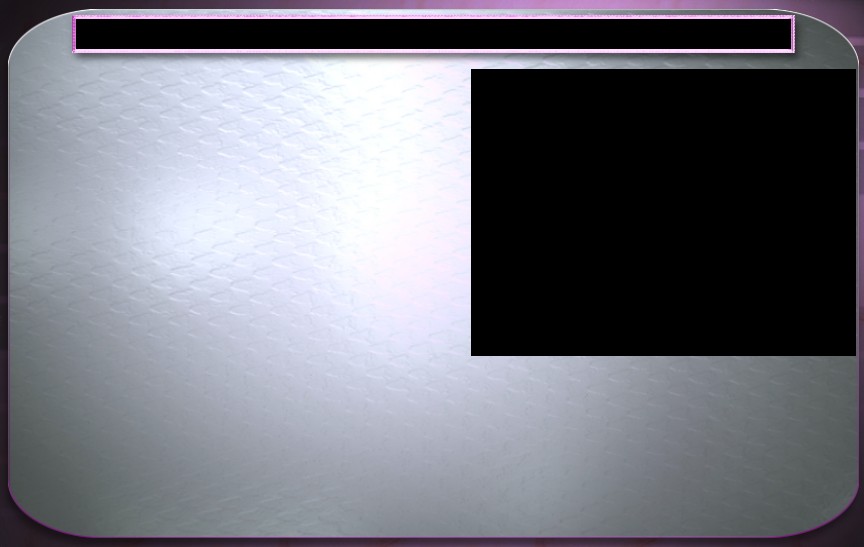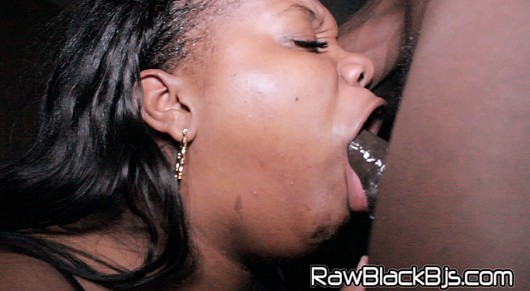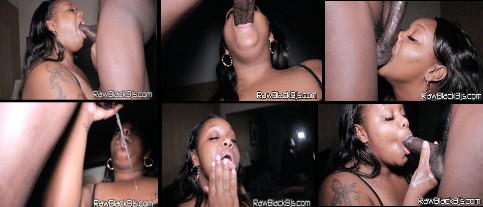 Pretty Please makes her BJ debut here at rawblackbjs.com. She was paired up with Jay stone for some throat training, and yes indeed she got that throat fucked nice. Jay wasn't playing games, he wanted to see what that mouth do. Pretty gave up that real submissive girl head and sucked him until completion. Just in case you missed her on other sites, she is a total beast when it comes to them bjs..Great scene!!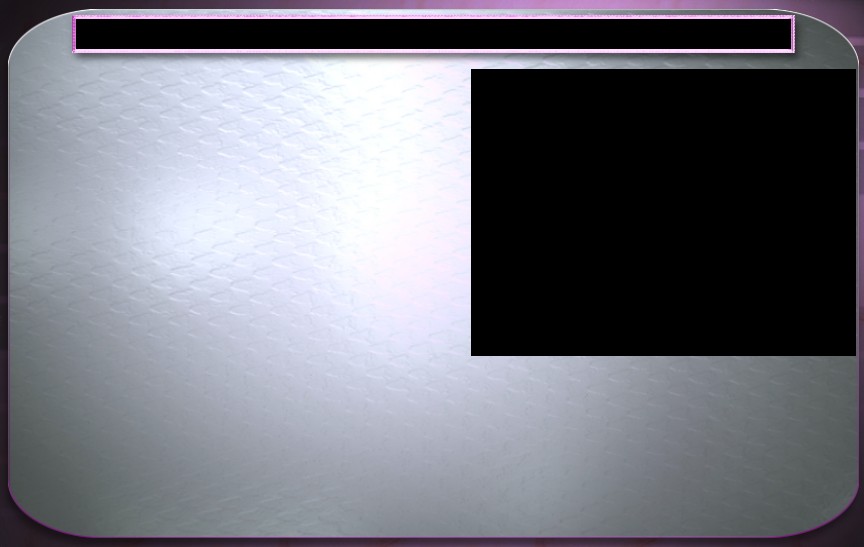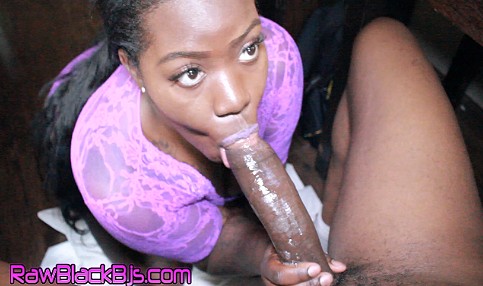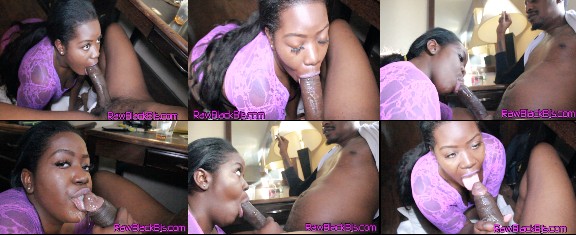 Kitty returns real quick with a banger. She got a thing for Turk so I set it up for them to meet up and as usual she did her thing. She definitely has a passion for dick sucking and can put a dude in a spell while slurpin dick up.. She got down and dirty and had Turk in the matrix. After a good suck down, he bust off in her sweet mouth and she kept on sucking..Got to keep Kitty on the team, she a winner!!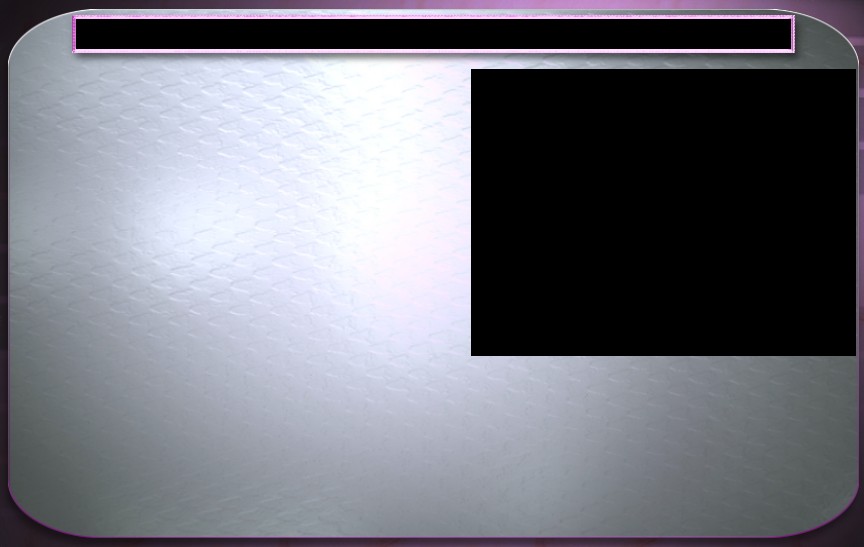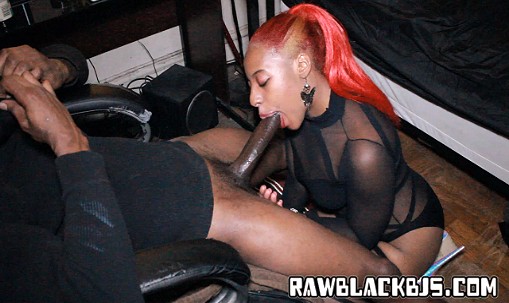 Butterfly is always on point and this last BJ scene really shows it. She knows exacly what to do when it comes to big dick and Mr Mack Steele was a testament to that.. After a nice dance show she got down to business and swallowed the dick up like a lollypop. She got it nice, wet and sloppy and topped him off real good. She definitely got that nut out of him..Another classic scene from the infamous Butterfly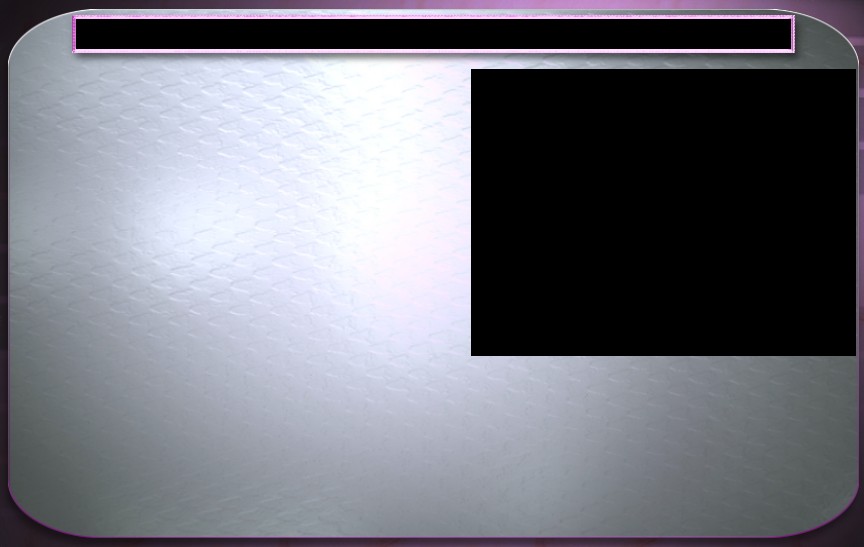 Yeah buddy, pretty girl Tiyanne Lee is back once again by special request, and she's getting better with time. She was in rare form for this BJ video. She did a lil deepthroating and was overall very much into it. She took the load in her mouth and smiled afterwards. She tried her best to deal with all 11 inches of Macks dick. All in all she did a pretty good job despite the fact we had to stop filming due to a figh that was happening in the next room..Wait till you hear it.lol..extra crazy..This will be one to remember for the true amateur BJ fans..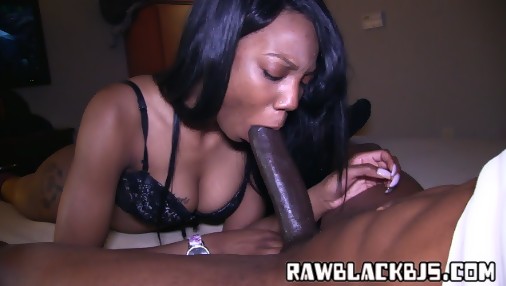 ADDED March 24th 2015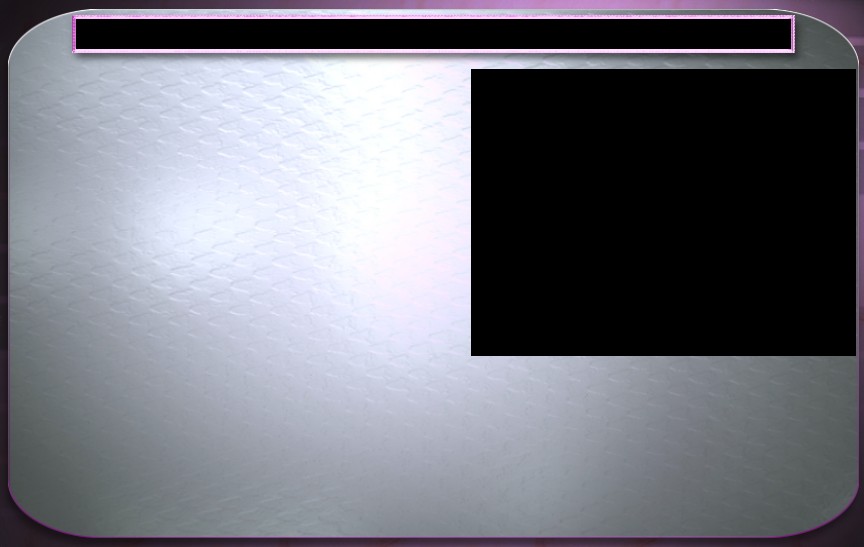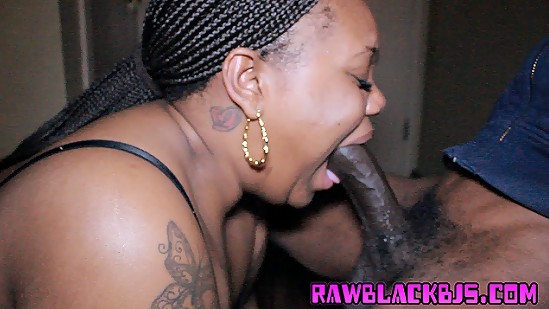 Seems like she gets better with time. Pretty Please returns with a nice one. She requested to be with Mack Steele and showed off her new found skills. Her throat definitely got deeper, she can put alot of dick down there now. She must have been practicing because she got right. Sucked him till completion and took the nut in her mouth and face. This is for the Pretty Please fans and the people who dont know who she is, Now you can get to know her..Great scene 10 stars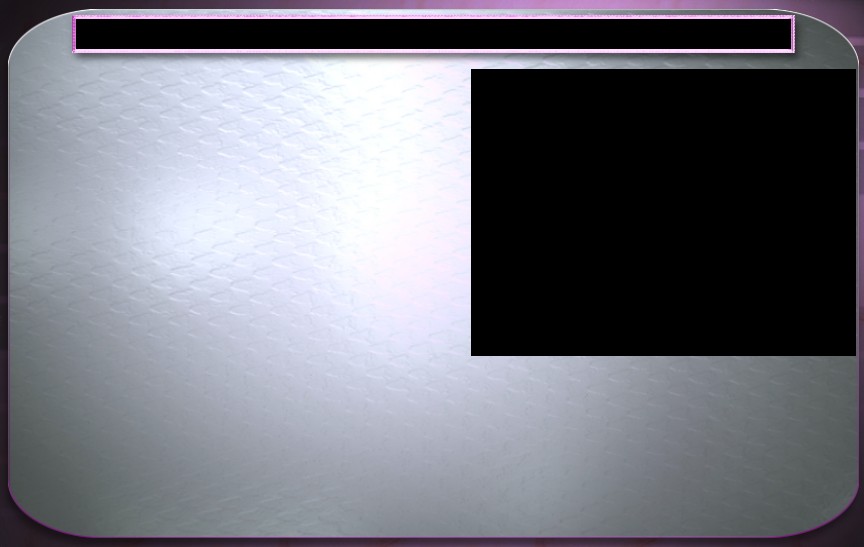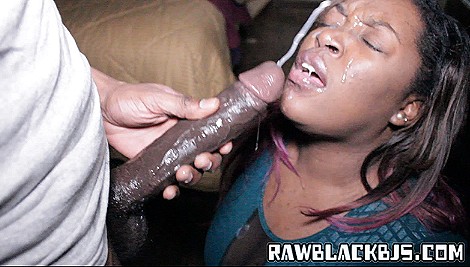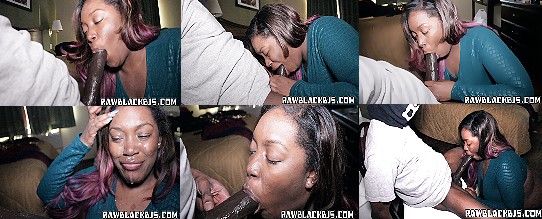 New to the game we got Brown Suga aka miss Princess who is new but does shit like a pro. She's a definite winner and very good find as well as a keeper all in one. Very submissive and loves what she does. She gave Mack Steele a run for his money with those surprising skills. You can tell she loves dick down her throat because she tries to get it all down there. She took that nut shot right on her grill and overall 5 stars for this brand new star, more to come..Wait till u see that ass she got..lol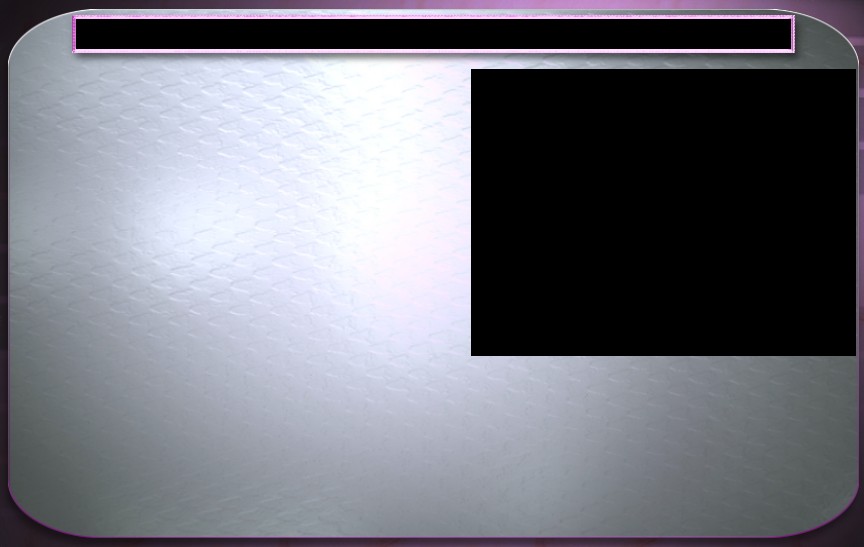 Got a very special treat and a much anticipated scene. I've recieved several emails wanting to see these 2 togethter and here it is. Lula takes on Mack Steele for the blowjob of the year. You already know how Lula does her thing, so there is no need to explain. She deepthroats 11 inches easy and takes a big load on her face. She's, s true natural when it comes to BBC..A guaranteed pleasure fest watching this..5 stars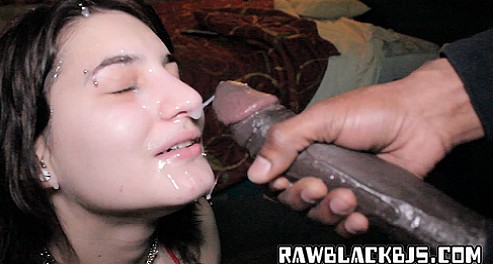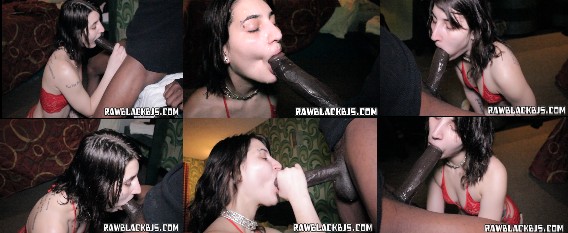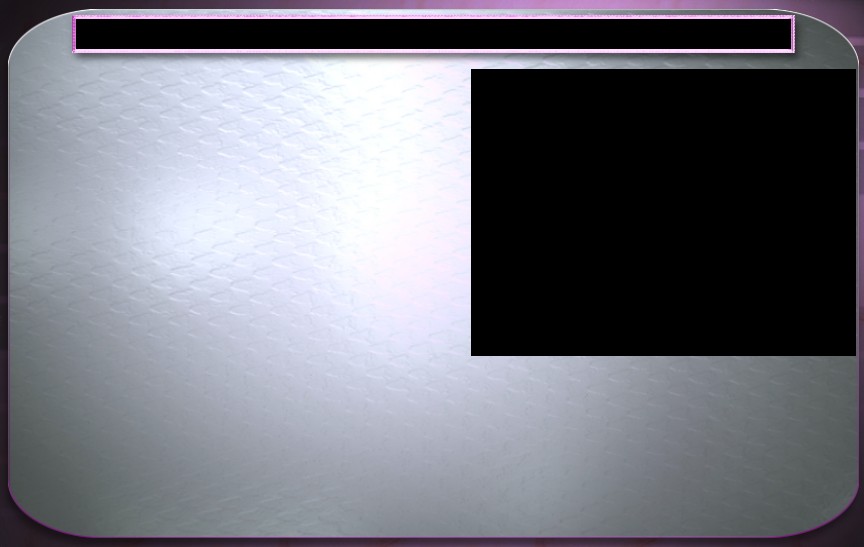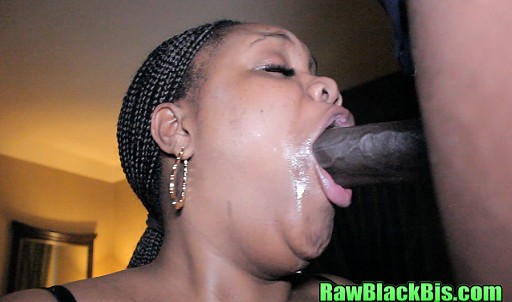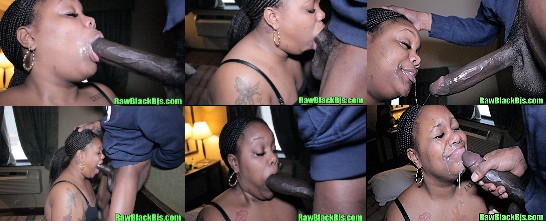 One of my favorite blow job queens of all time. Miss Pretty Please returns with a hot ass blowjob only she can pull off. Once again she's paired with Mack Steele and she shows off her recent aquired deepthroat skills. Yes she can take a good 11 inches in her throat now..Amazing how she sucks dick, you can tell she's really into what she does. After a good suck, Mack put a big load on her pretty face..Nice face paint..Hope to see her again..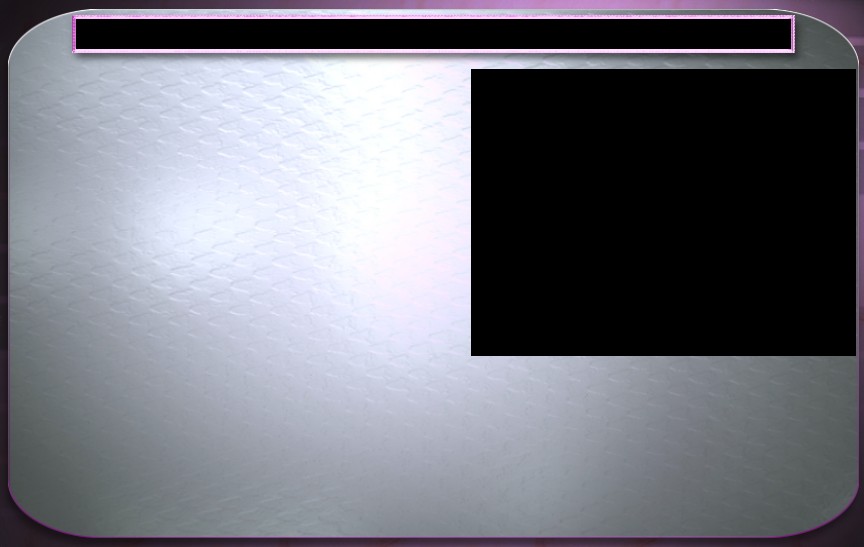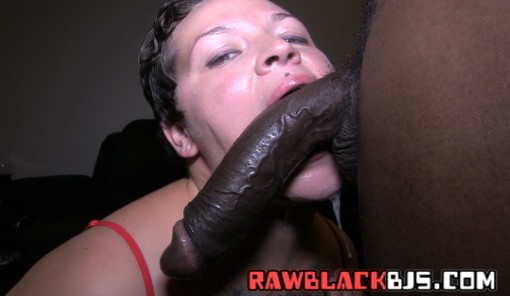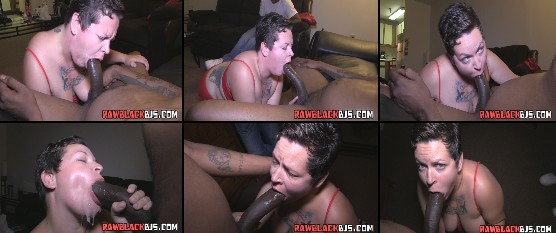 Marilyn is brand new to the scene of amateur porn. She hit me up and was eager to do some scenes, I said fuck it lets see what your about..Boy I tell ya, you cant judge a book by its cover because she is fire..She's really into what she does and can surely suck some dick. Big Turk gave her the 11 inch snake to handle. She did all she could do to get that dick down her throat. You can tell she loves BBC..She didn't want to stop sucking, even after he let a load off in her mouth..Yes we will be seeing more of this lil freak..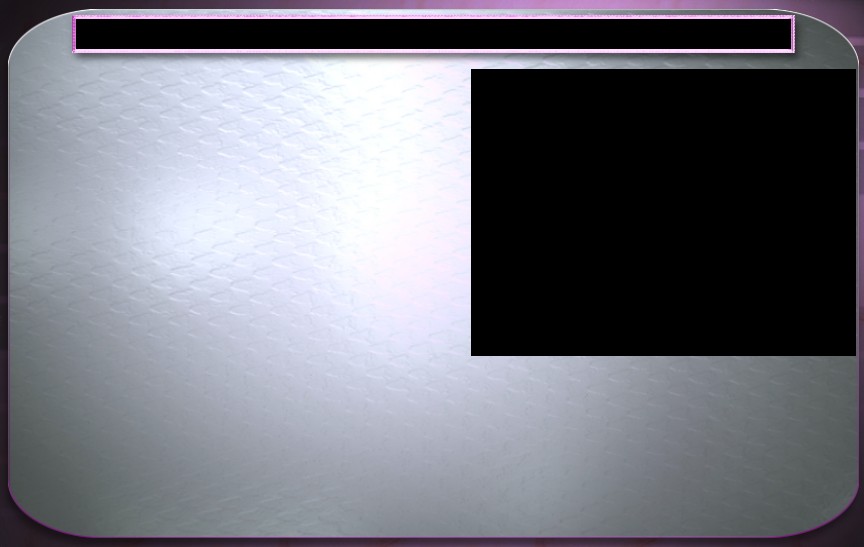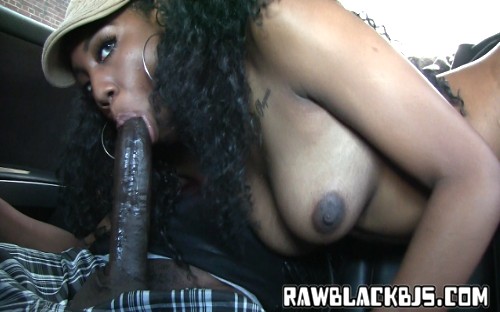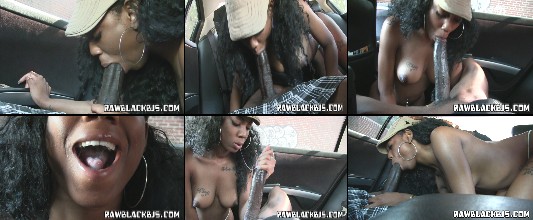 Who doesn't like to see Miss Tiyanna Lee's Pretty face on some dick..Well this one happened on the fly, we was on our way somewhere and happen to see her on the streets..I'm like yo, perfect timing, and she was ready freddy..She loves her some MackSteele so she was happy to see him...SO happy she gave him a 20 minute blowjob with no problem..She worshipped the dick until he nutted in her pretty mouth..Very nice...This is for all those emails I got requesting her, here you go guys..enjoy..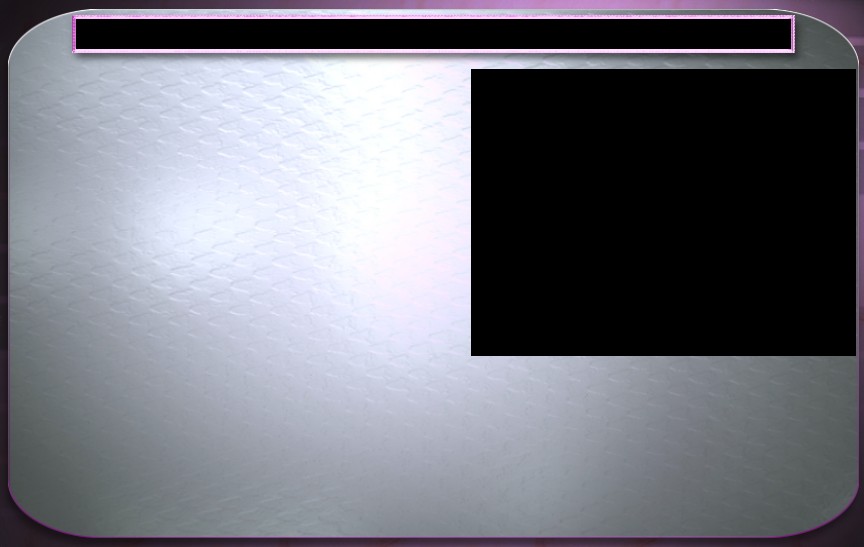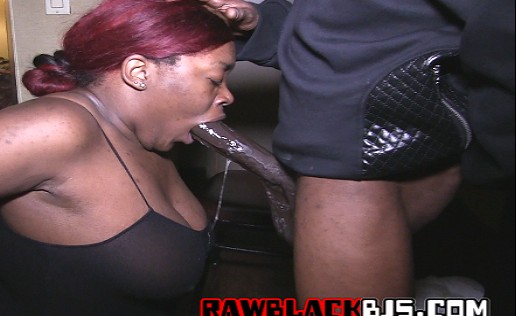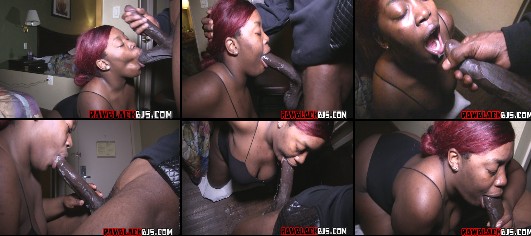 Red Alert onthis one right here..Princess returns in straight beast mode. She meets Mack Steele again for a dick sucking session. This girls gets extra busy..She's extra sloppy with it, chokes on dick, and tries her best to tame the beast. She even swallows the load which is a plus in my book..This is a blowjob you will surely enjoy..Princess is on her way to the top with these skills...Good shit over here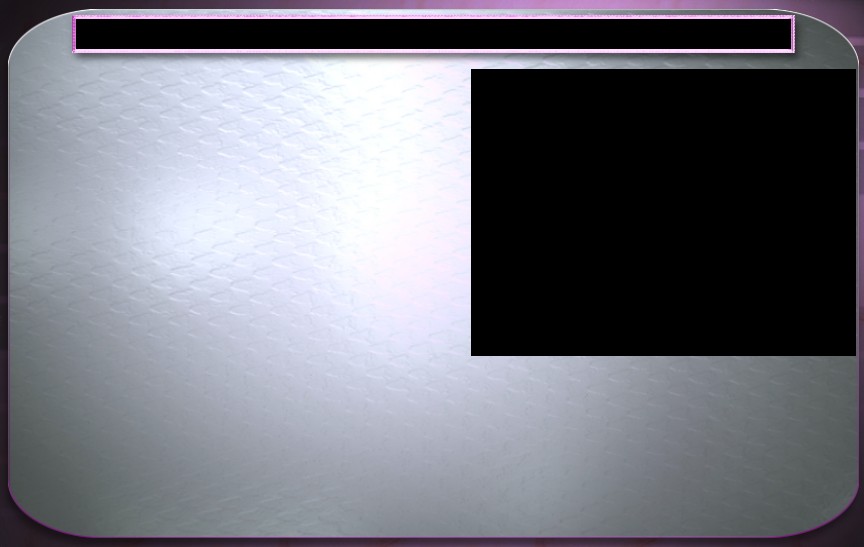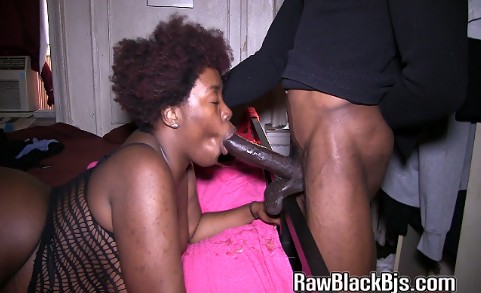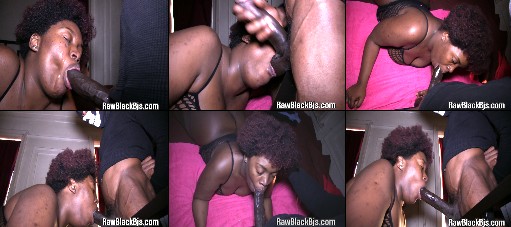 Yes indeed Princess is one of the best to ever do it and here she is again showin off with Mack Steele..She really gave up that sloppy top that we all enjoy seeing her do. She sucked until her jaws were hurting..I know one thing, she should't have eaten that day..lol..But all in all, a real good scene..She always puts her all into it..Exclusive shit only found here...Enjoy!!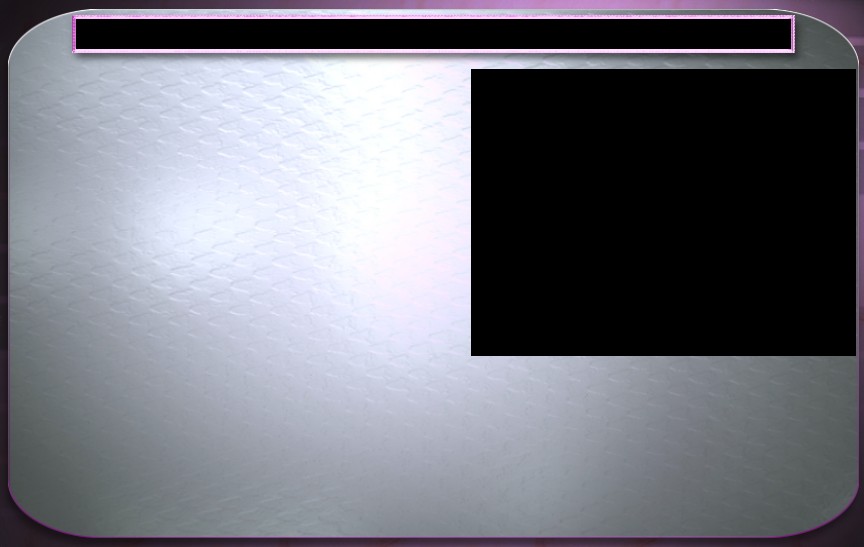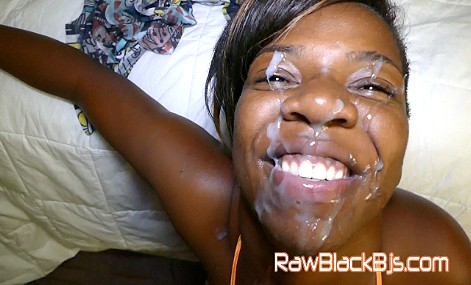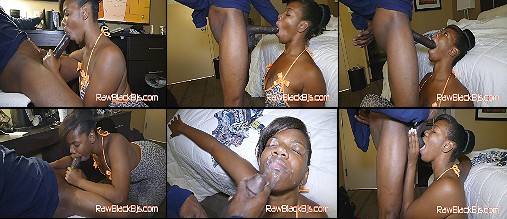 Aint nothin like a female that has a pssion for sucking dick, and enjoys every slurp and suck..well DeeLish is that woman. This MILF has a fetish for dick suckin and she shows of f with the brother Big Turk. She literally had him in a daze while giving up that good dome. She sucked him for a full 28 minutes and swallowed some nut in the end..When I say freak, she's a true freak..More to come with this one..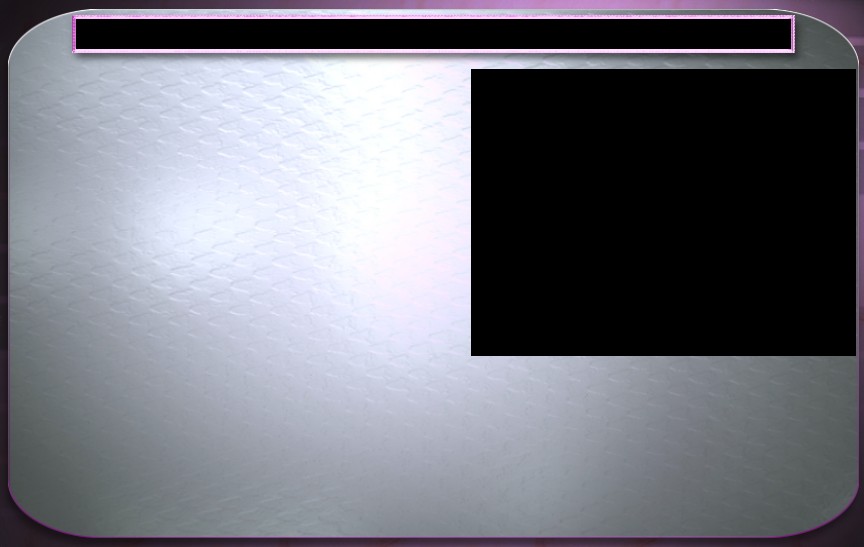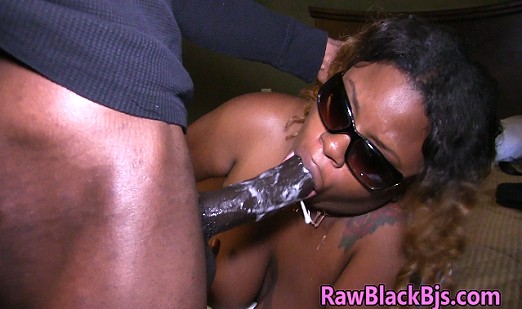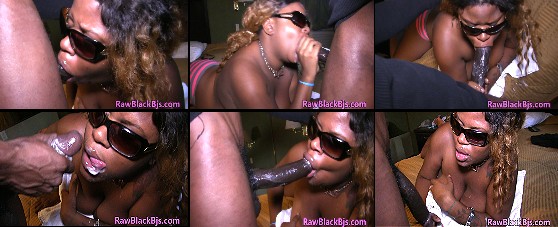 Had to bring her back for round 2 immediately..Honey Dipp is an anomaly. She just knowa how to suck dick the right way. I can guarantee she can make any man cum off that dome alone. Defintely one of a kind in my book. She gave Mack Steele a run for his money on this one, he couldn't hold that nut back..Shorty is a winner..More of her please!!!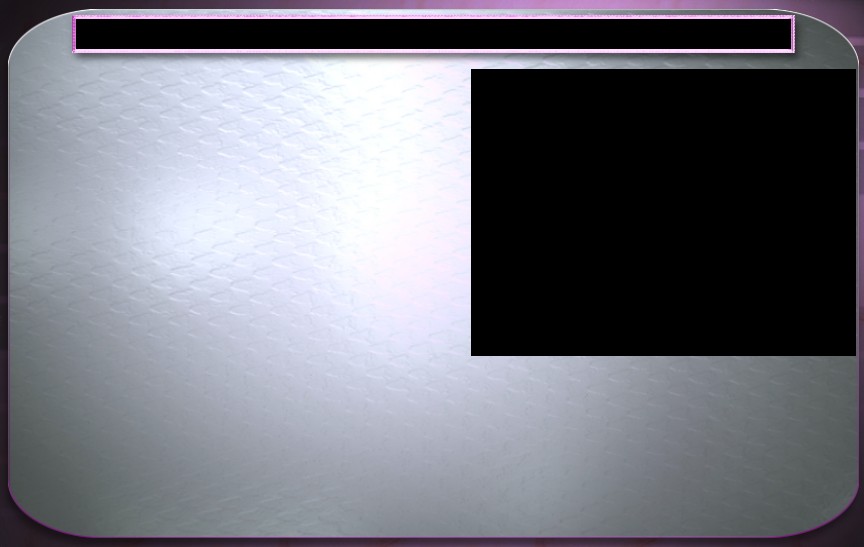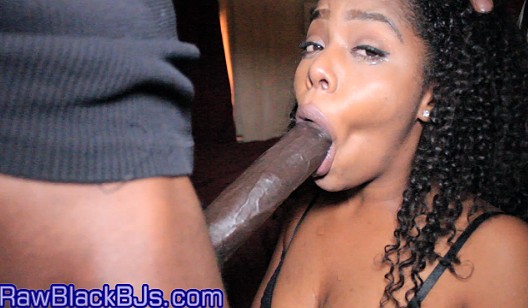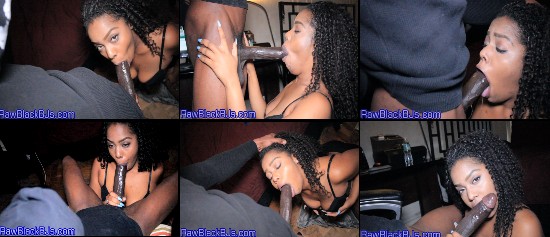 Got something special for the amateur BJ fans this week. Straight from Miami I bring to you Finesse. A pretty, mixed freak and a half. This video is sort of her introduction to porn and for her first video, she blew it out the frame. Mack Steele came through to test her out and yes he was quite satisfied. As you can see from the clip, she really enjoys what she does and will keep your eyes glued to her..Let give her a warm welcome to the industry, and remember where you saw her first..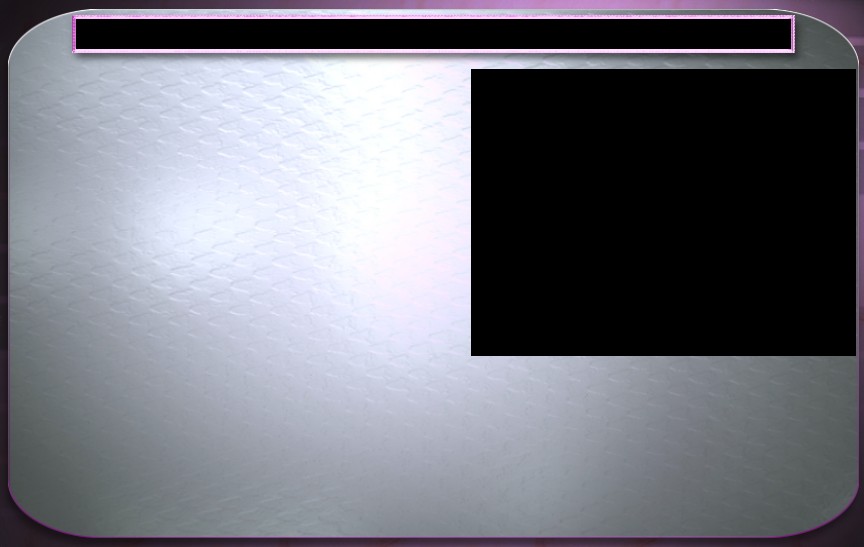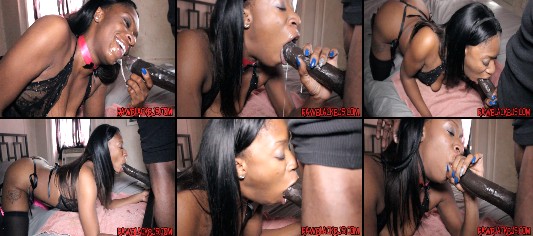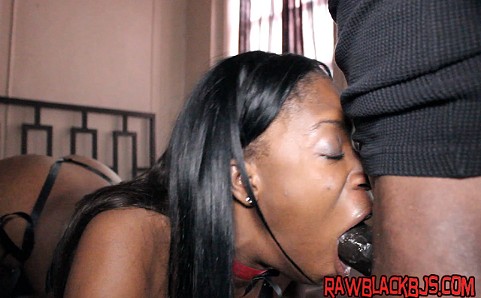 You already know I'm back with some fire for you..Lalola Klitz returns to show them deep throat skills off again with Mack Steele. This might be one of her best BJ scenes so far..She got extra sloppy with the dick and showed why she's top 5 in the head department..Mack had no complaints and even wanted more after it was done..Always a pleasure seeing her work, Hope to get a few more scenes done with this rising star..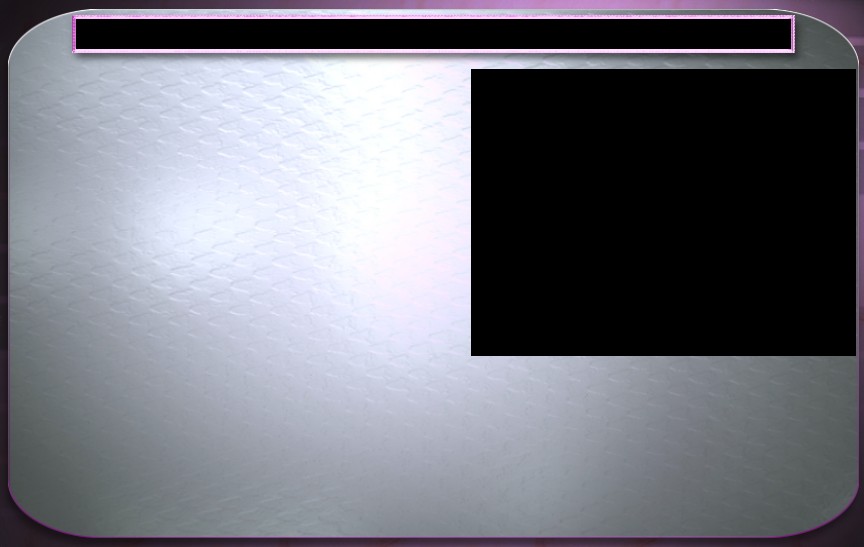 Definitely one of my favorites of all time. Sunshine returns with some classic footage shot over a year ago, but still brand new and good. She knows what to do when it comes to milking BBC, lots of passion, spit, and throat combined makes a perfect recipe for a good blowjob. I've experienced her myself so I know 1st hand..Mack Steele delivers that crazy nut for her to gobble up and rub in her face..5 star video for sure..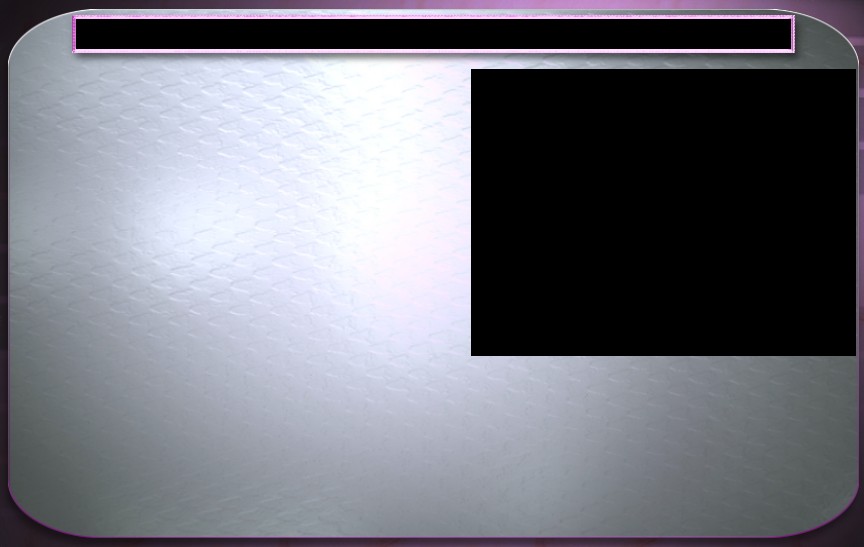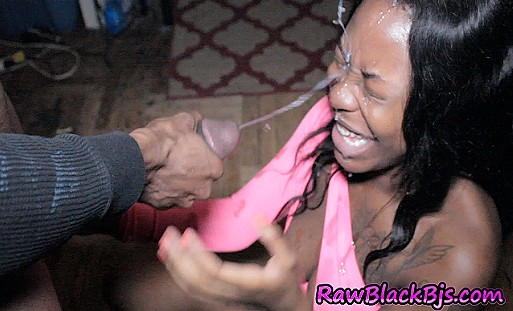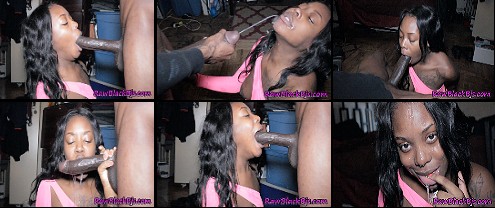 Olivia Rain makes her blowjob debut and she's good at what she does for sure. Mack Steele came through to give her that BBC training. She was ready and she wasn't at the same time, but she was showing off..lol..trying her best to deep throat every inch, showing her eagerness to please..Overall a very good scene..Guaranteed classic in the making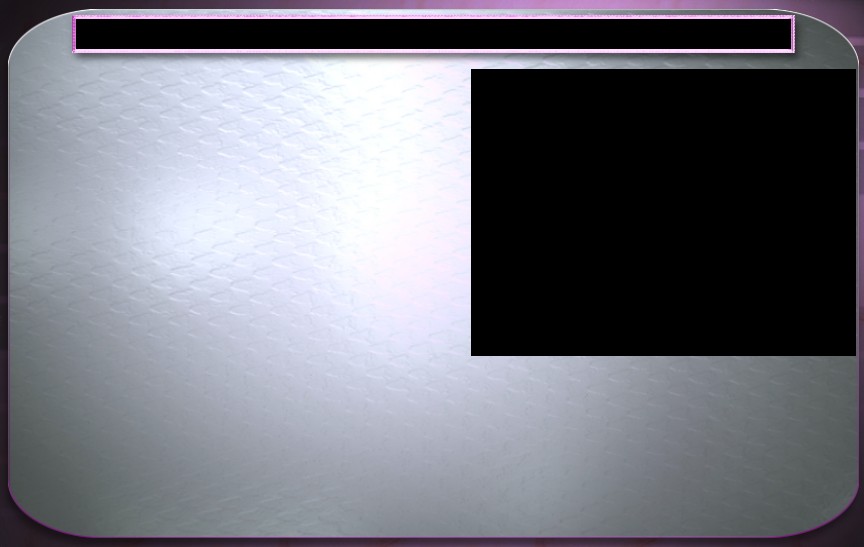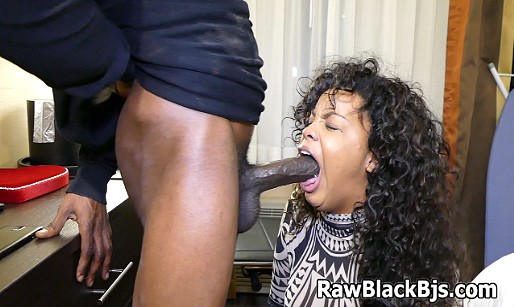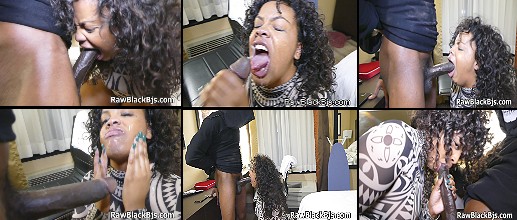 Lets give a warm welcome to Li Golden, a bad bitch I met through a Good freind..My man reall put me on to something good with her. She got that fire personality and is 100% real. With that being said lets get to the action..Lets just say she's a cum junkie, yes she loves cum like I love pussy..lol..Mack Steele came through and got a nice blowjob and she attempted to swallow every drop, but some got on her face and shirt..She licked it all up..Real nice..We got to bring her back..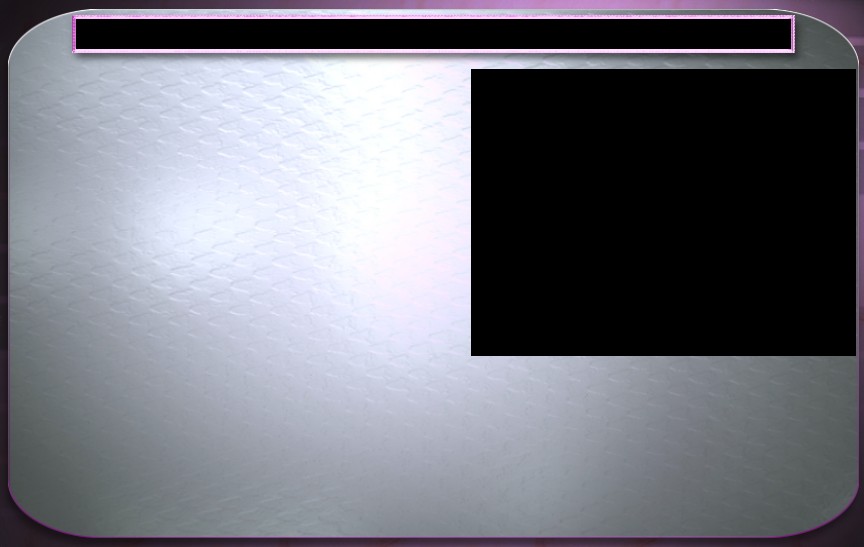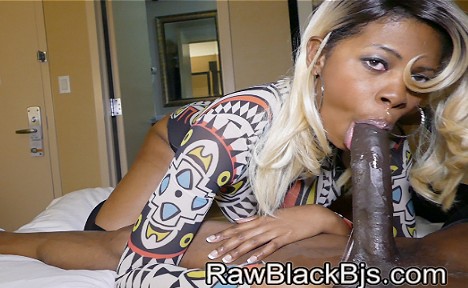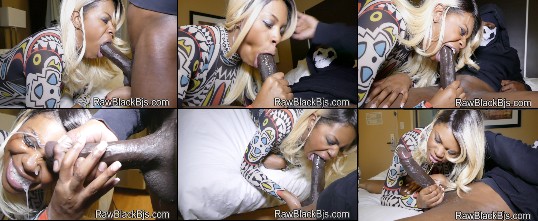 Bet you never seen her before, thats right because she's here 1st..Miss Solar Flare straight from another galaxy. She gets the job done plus some..Mack Steele came through to test that throat out, bbc training at its best..She tried her best to put it down her throat and got real sloppy with it..Overall she did a real good job and looked sexy doing it..She caught a big load on her face as a reward..Great scene!!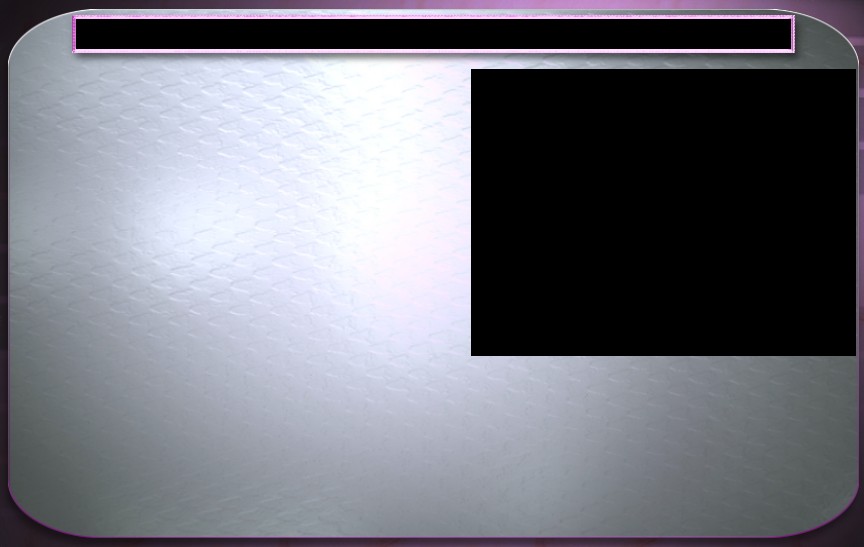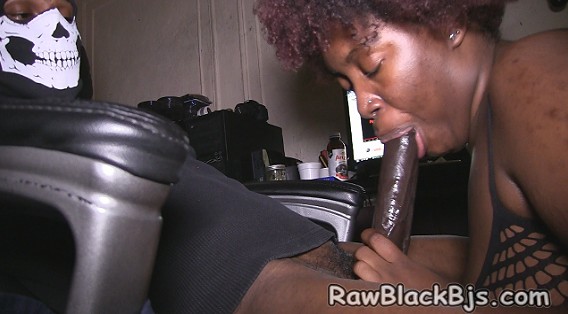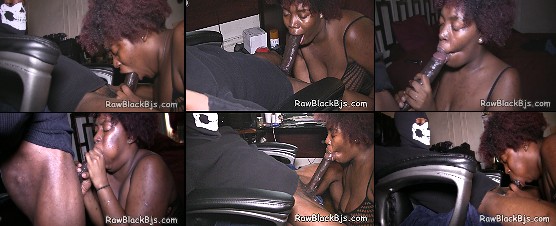 One of your favorites and one of mines as well. Miss Princess returns to do what she does very well. Mack Steele actually requested her due to her unique style of dick sucking..She puts her all into it and swallows nut like its nothing..Took her a little time to get the nut but she got it out of him..Great sloppy, deep, wet blowjob..10 stars if you ask me..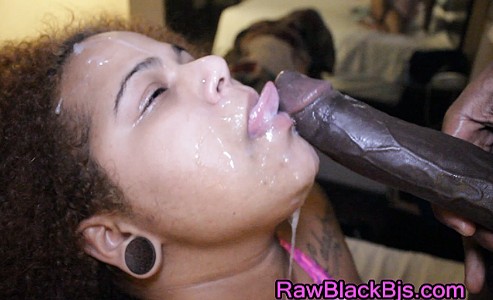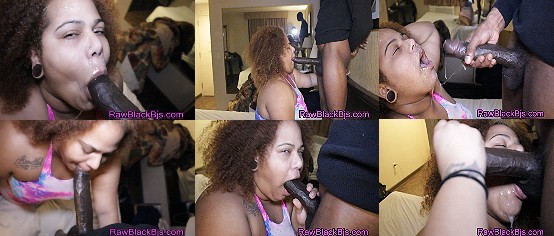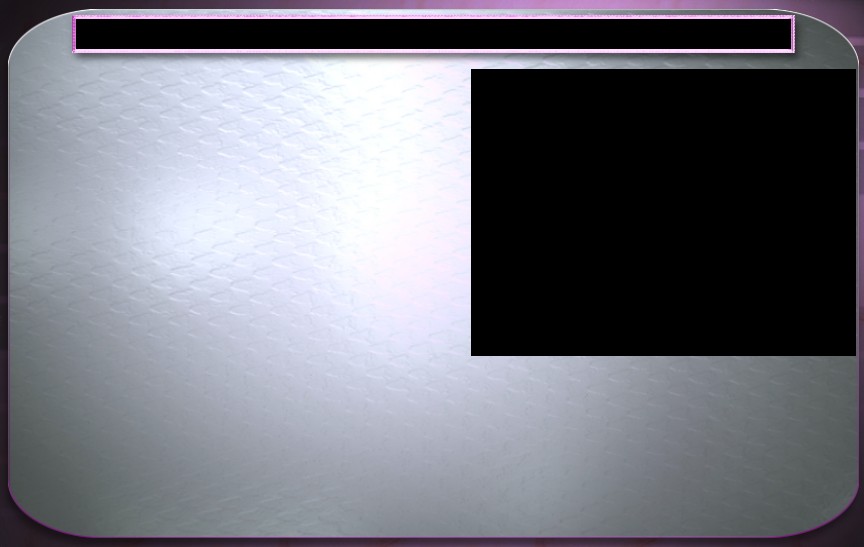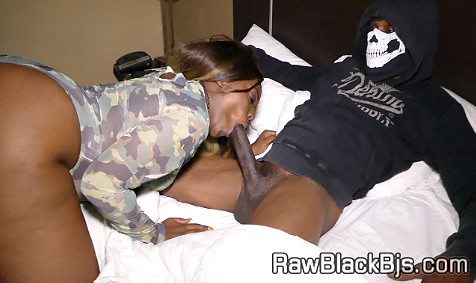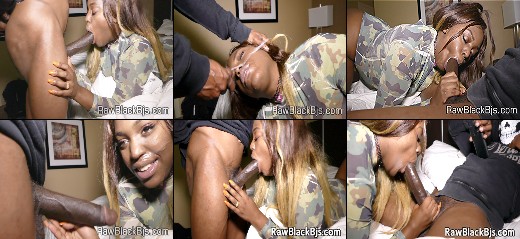 Lets welcome Mary Jane to the industry, she's up and cuming and very good at what she do..She's 21 from Cali, nice fat ass, and can suck some dick for real, and she even likes to swallow loads..Mack Steele came through and enjoyed her thoroughly. She really made love to the dick and wanted to swallow the load but got some on her face..What a good girl she is..Wait till you see her other scenes..Sheesh..Enjoy!!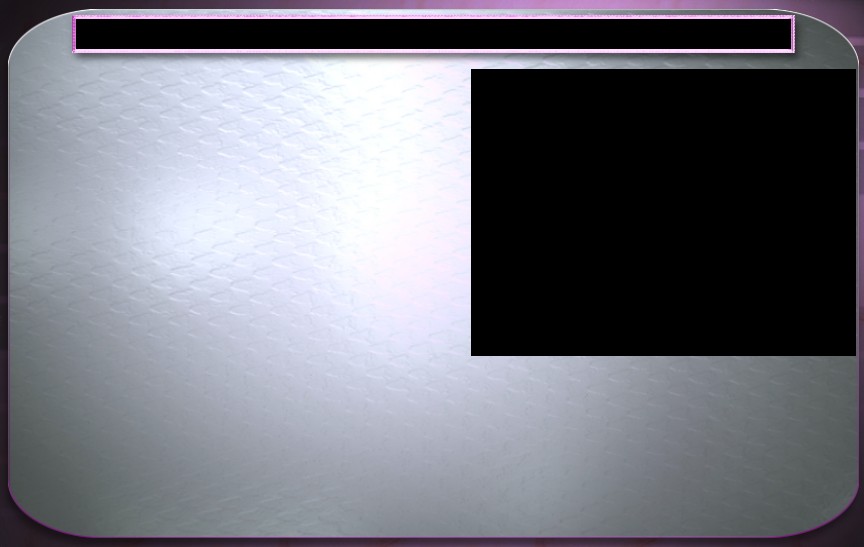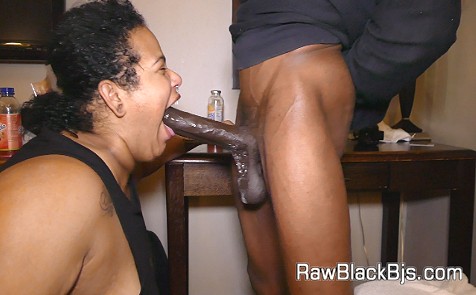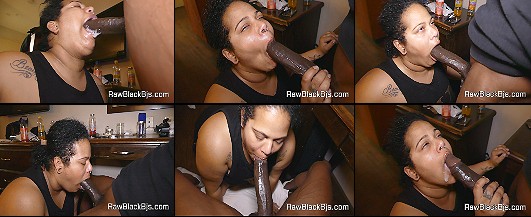 Here's a surprise update and a special request video. Sunshine aka Damaris returns once again to show off her newly acquired deepthroat skills. She uses Macckk Steele for good practice. We werent even planning on shooting this day but luckily I had my camera. After a nice long dick suck she took the load in her mouth and wanted to swallow it all, but she spat some out..Very good job as usual from this starlet..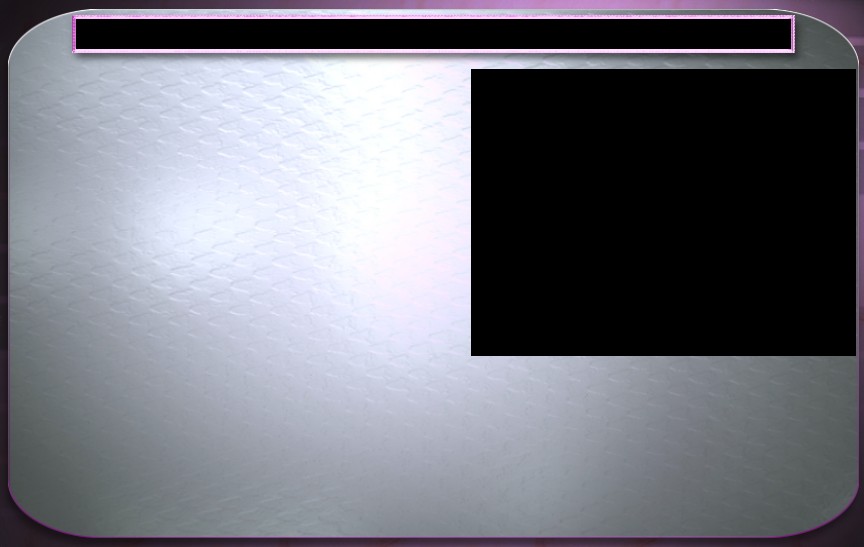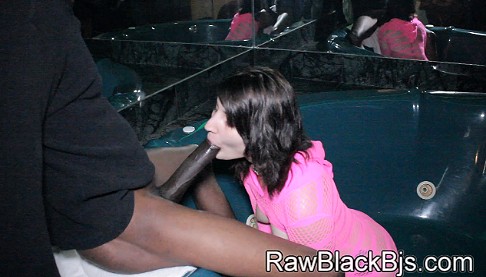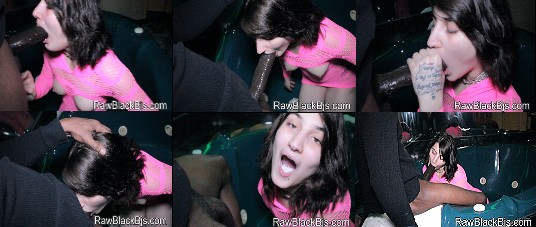 Surprise surprise found this video on my old hard drive, i though I lost it, but here it is..The infamous Lula Chinxx, deep throat expert and real dickologist, shows off what she's made of with Mack Steele. You already know how she gets down man..Top 5 easy in the BJ department..This is her final video, so enjoy the hell out of it..Shit was almost 40 min long..She sucked the life out of Mack..Real talk..Check it out in the member area..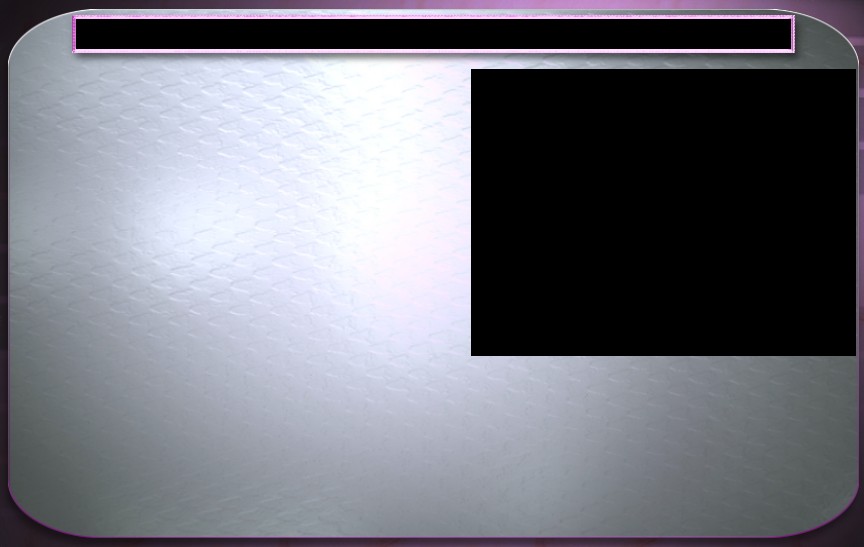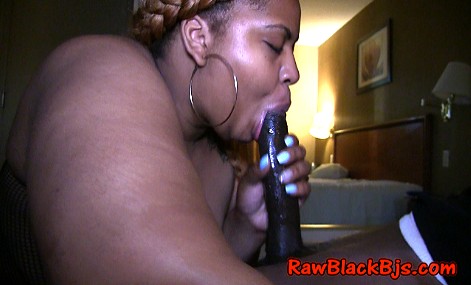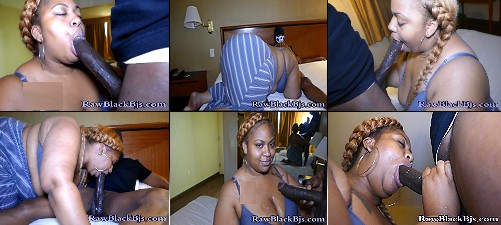 You know we always go them 1st so lets welcome Miss Candi Wett to the industry..She's definitely one of a kind as you will soon find out..She's a certified BJ queen and Mack Steele found out what that mouth do..Seems like it does alot..Nice throat and spit game..Seems like she can suck dick for hours..Very enjoyable to watch her eat the dick up..Lots more of her to comee guaranteed..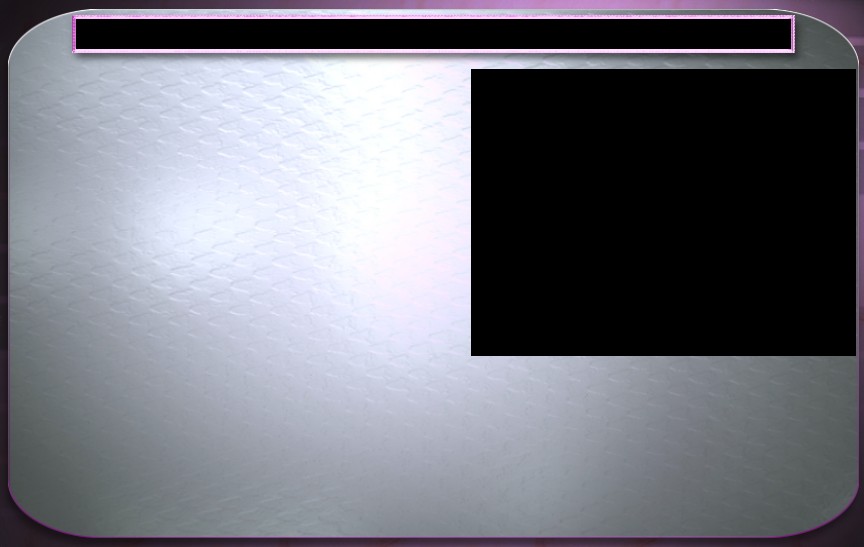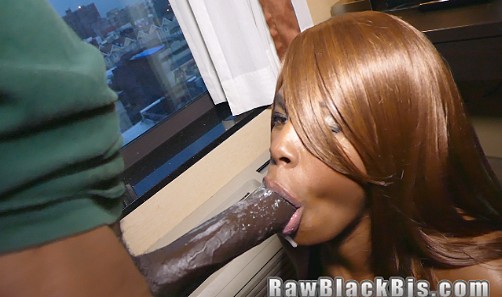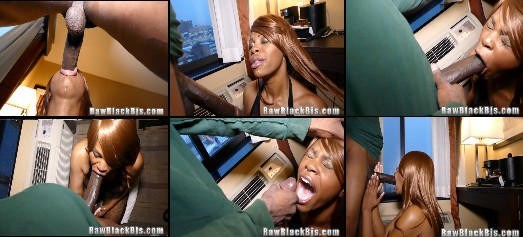 Solah Laflare returns with another spectacular BlowJob..She gets better everytime she works, and believe me she aint nothin to fuck with. Mack Steele came through to test out her jaw and it was all grave..She got really sloppy with it and swallowed that whole load in the end..Cant complain about a girl who swallows..lol..More to come, and its some hot shit..She was here 1st if you see her anywhere else..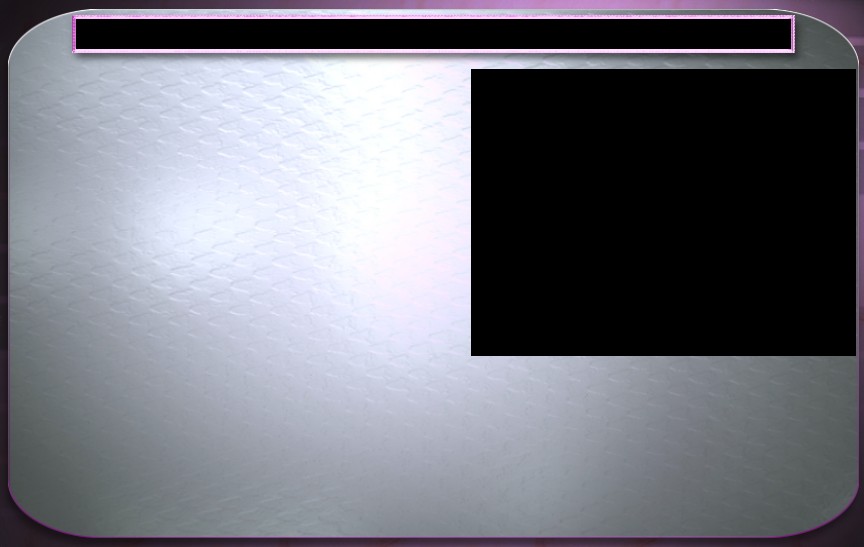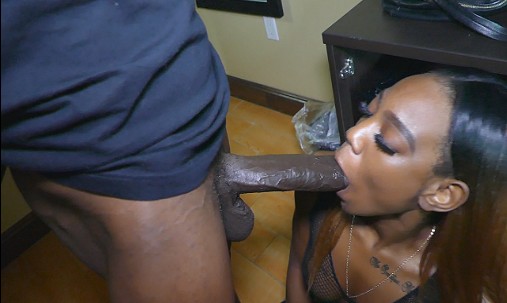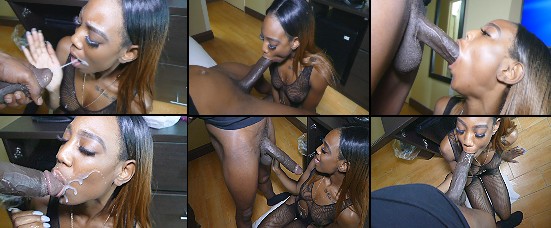 As requested your girl Tiyanna Lee has returned to put some work in..THis is one of Mack's favorites and its always a pleasure to see her beautiful face..Now to the action..She gives a stellar performance for her return video. Sucks the dick like its no tomorrow, but what makes this video good is that nice facial she got and still kept sucking..Mack put a big load on her face and she was loving it..Great job Tiyanna, hopefully she's back to stay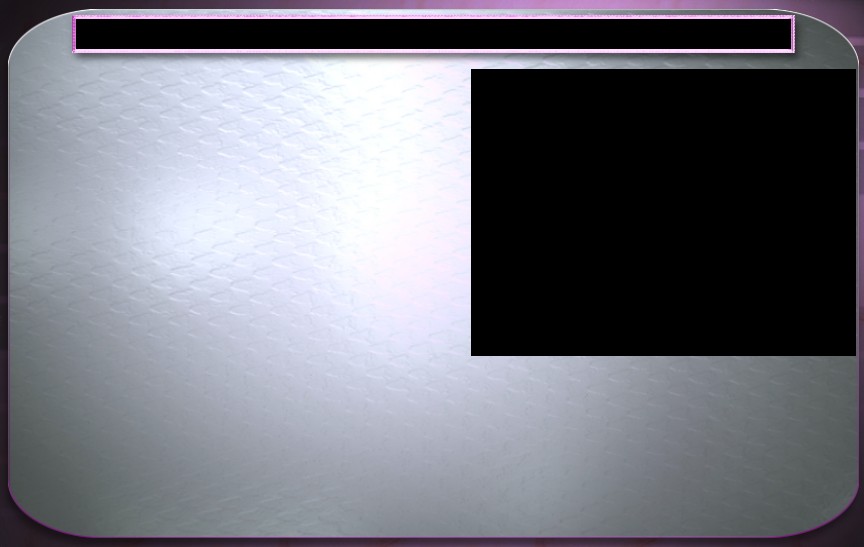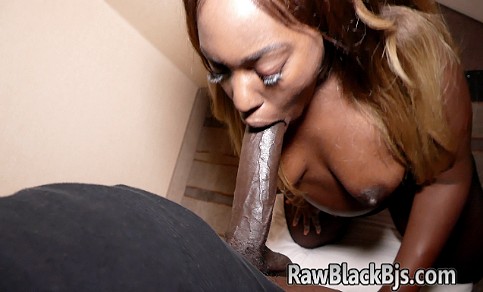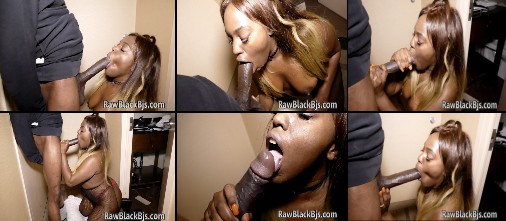 Miss Mary Jane is always nice to watch..She takes care of dick like no other. Real submissive and loves BBC, she gets a taste of Mack Steele Again, as she requested. Did an excellent job of polishing him off, and swallowed that load like a good girl. The BJ was awsome, real sloppy and deep as she can go..Hopefully we can get her to come back from Cali,,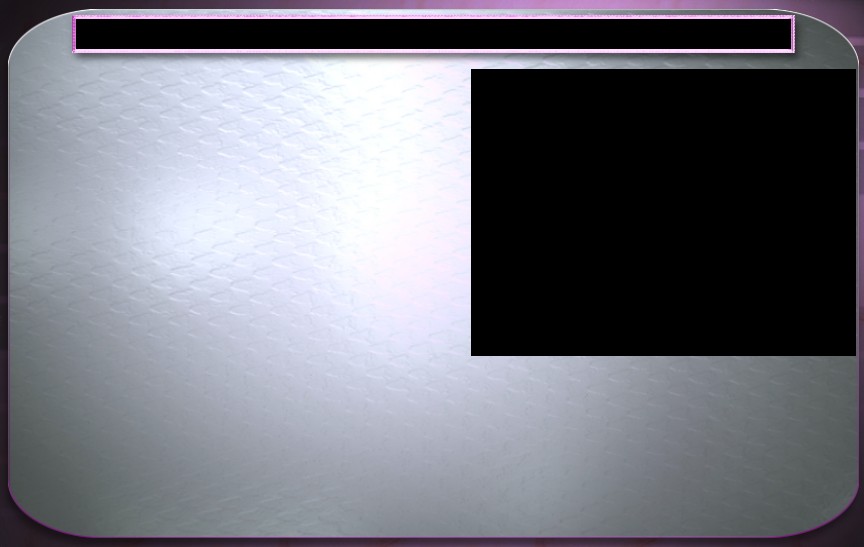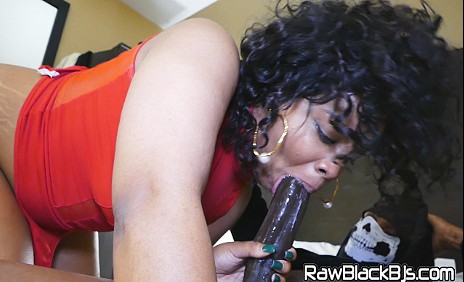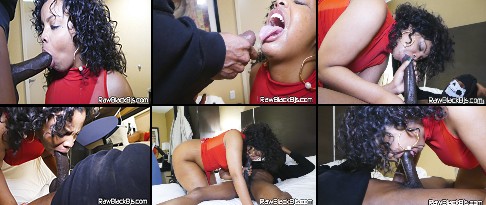 Ahh shit Sexy ass Li Golden decided to come back for another practice session..After the 1st one she was addicted to Mack Steele's dick, so sh requested another try. Her wish was granted when I hooked those 2 up..She immediately started blowing him down, trying to shove it down her throat and just ready to swallow his load..After a nice sloppy suck she swallowed every drop of that cum..Maybe she will cum back for round 3..hmmm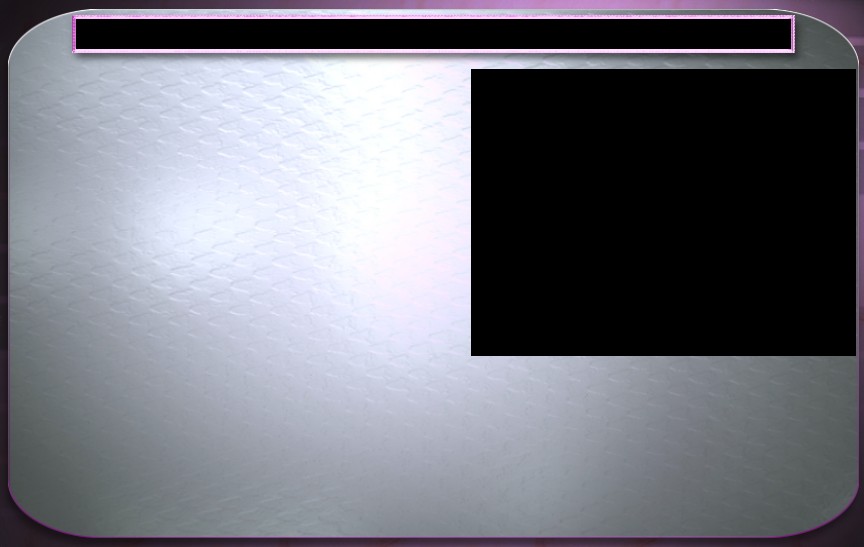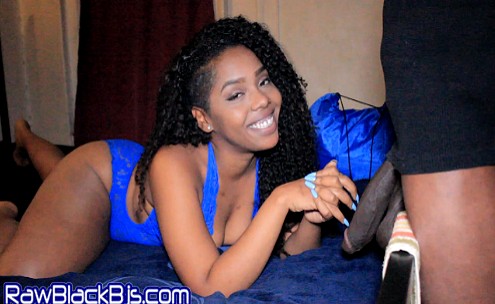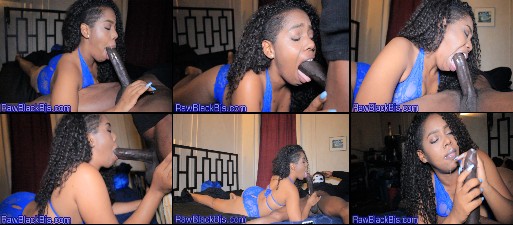 Finesse makes her final stance in the blowjob game with this video. She had a short span in the business but was a force..Good spirited girl and a very nice personality, and a passion for everything she does. Now with that being said, you will enjoy this scene with her and Mack Steele..Available now in the members area.and for individual download..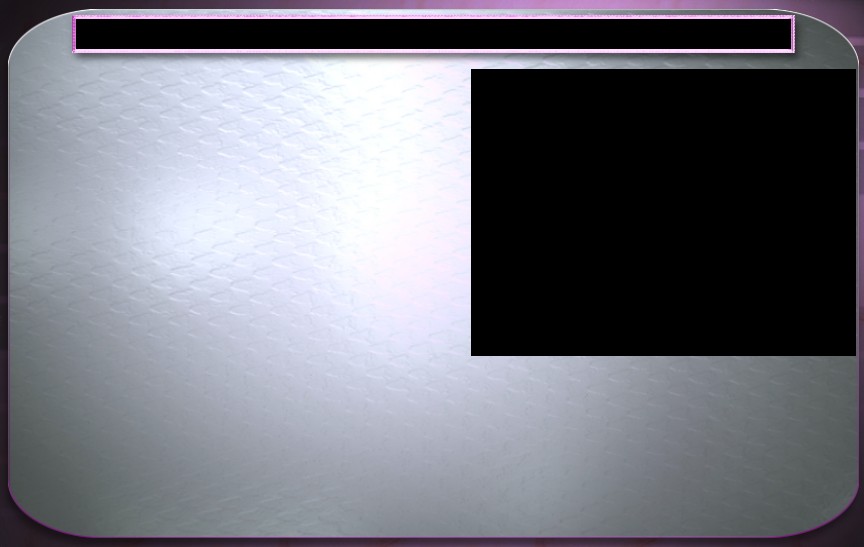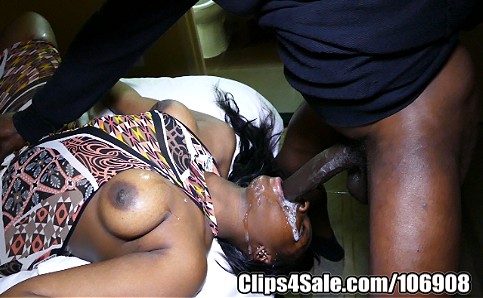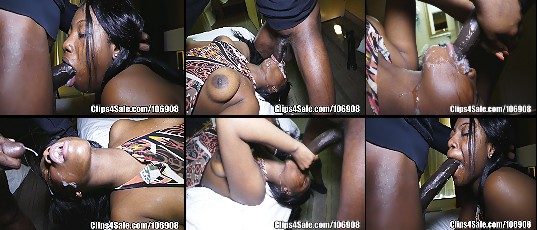 Got some exclusive footage here, so exclusive it aint even on my site..lol. Miss Cheri Blaq..She's a very special girl with some very special talents. She showed some of thos talents one day with Mack Steele. She's basically one of the newest and best dick suckers around..Real natural wit it, and sloppy as they can be..Just overall a nasty bitch..Available now inthe members area or for individual download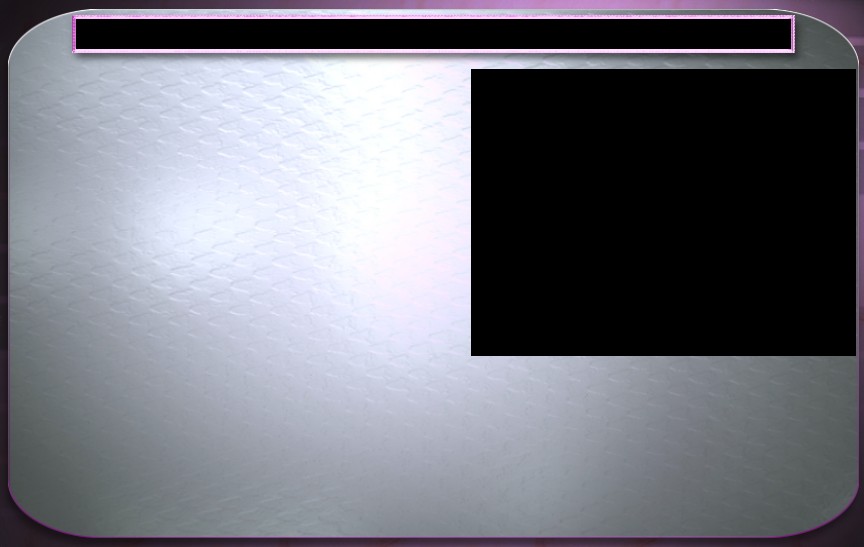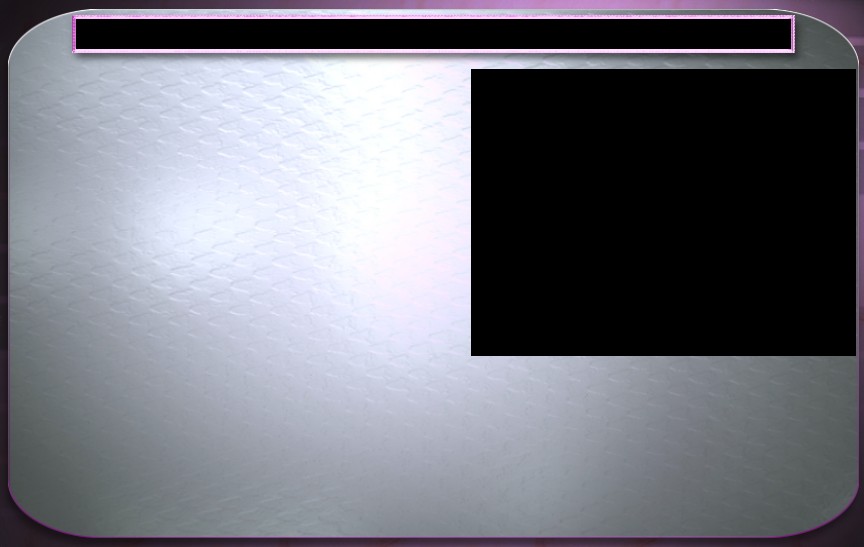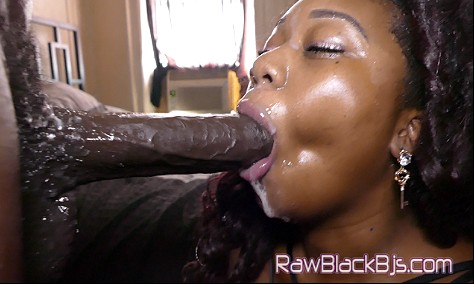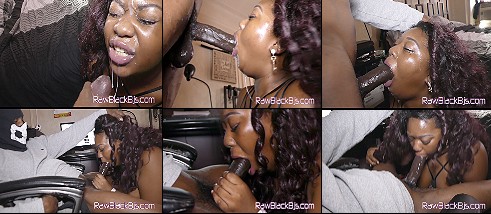 Irie is one in a milion, she's totally into what she does, and it shows. Even my man Mack Steele was impressed, so you know she did a good job.. Talk about sloppy, spitty, throwing uppy..lol..She does it all..She make sure she gets as much dick down her throat as possible..And keeps on sucking even after the cum shot..Yeah we got a live one fellas..Check it out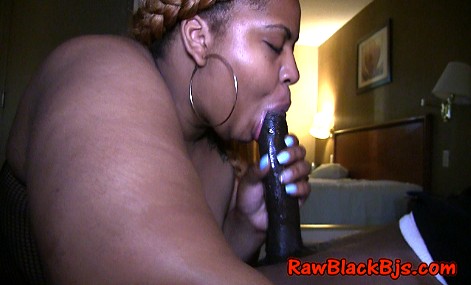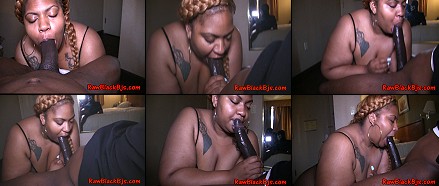 One of my favorite girls have returned once again to show these chicks how its done. Miss Candi Wett wanted another shot at Mack Steele so here's the result. Real sloppy, deep, and pure BJ heaven. She knows exactly what to do with BBC. Not too many can suck a dick like her. I know you will enjoy watching her get down..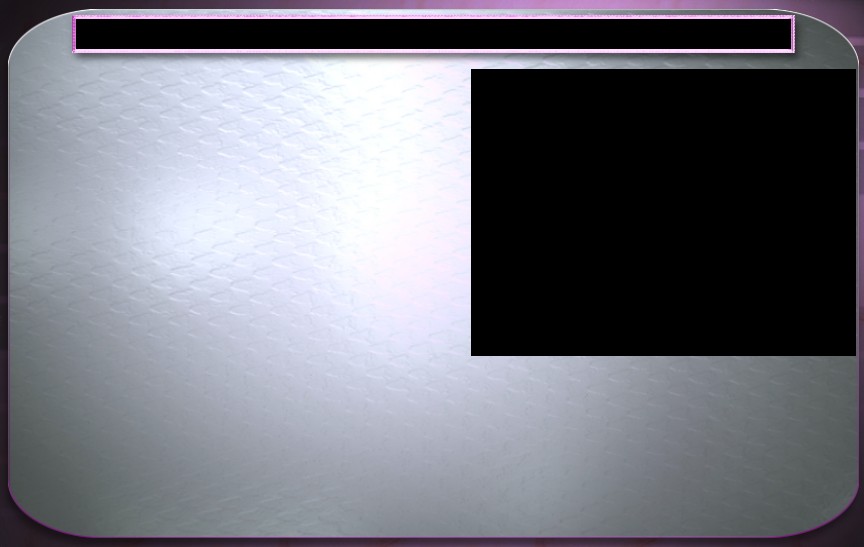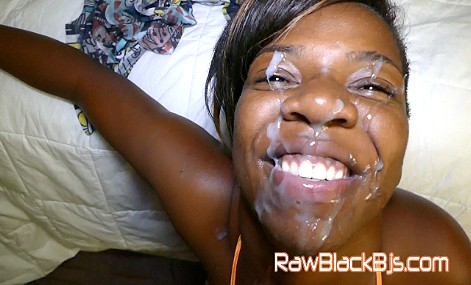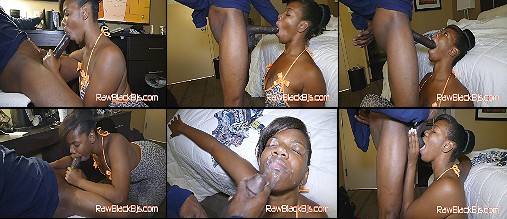 Got some new fresh talent straight outta Mississippi, yep real talk. 2o years old and she does it all..Here's just a lil introduction before I drop the bomb. Mack Steele came through to test her head game out and she did excellent for her very 1st video..Lots of spitty sloppy dick sucking from this southern freak, and it ended with a good face painting..She couldn't help but taste his cum..what a freak..check her out now!!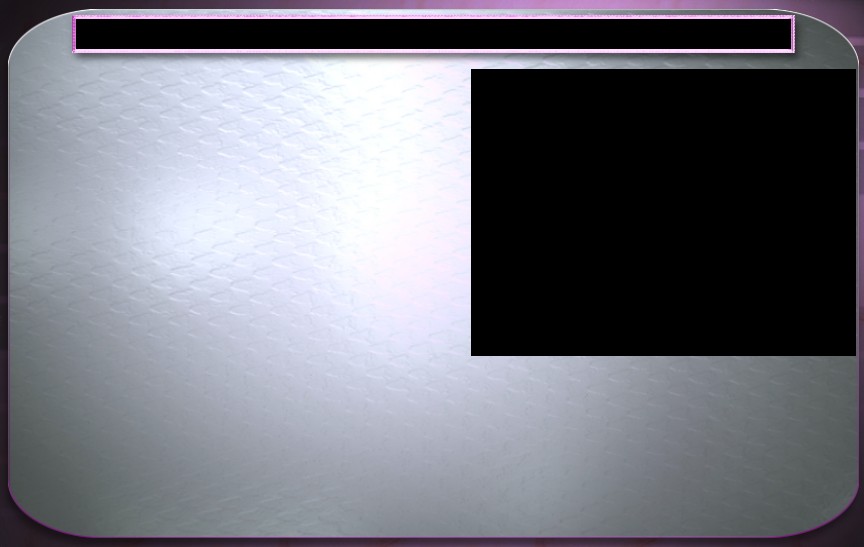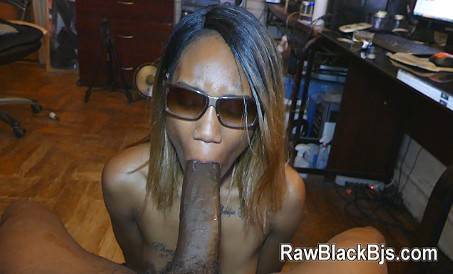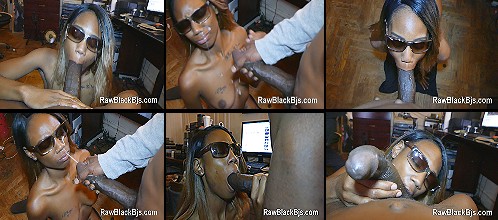 I know yall love some Tiyanna Lee so here she goes..Defintely one of my favorites as well. She came through for a hot minute and graced us with this scene. I just love seeing her suck dick, she tries her best to please and it shows..She still learning how to deep throat but she did an excellent job taking cum all over her face..Enjoy this classic scene..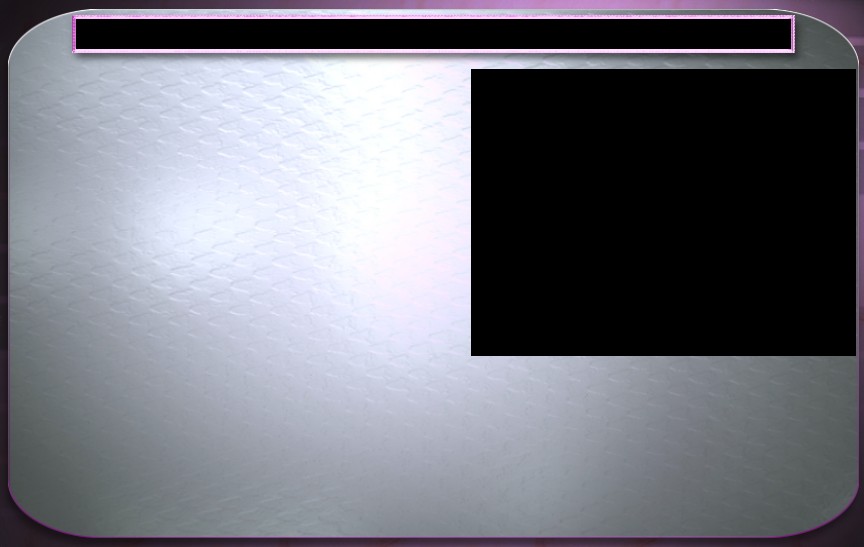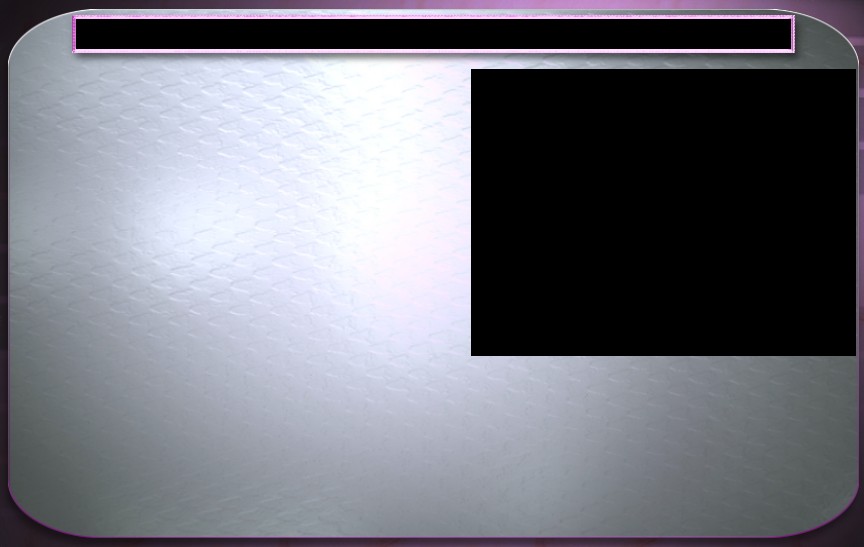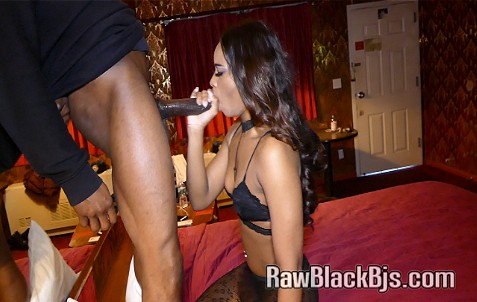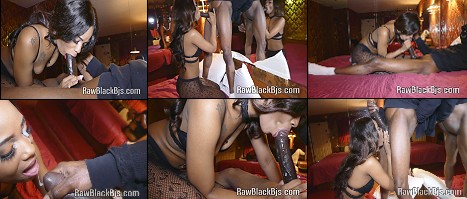 Got something brand new for the Bj enthusiast. Miss Reign Supreme pops up out of no where with some serious skills. She's pretty and has a real passion for this porn shit..We started her off with a few BJ scenes to warm her up and she did excellent. Mack Steele agreed and said she needs more training, we will see how that goes, but for now enjoy this fresh new face and her dick suckin lips..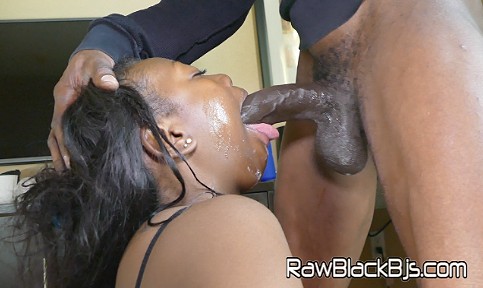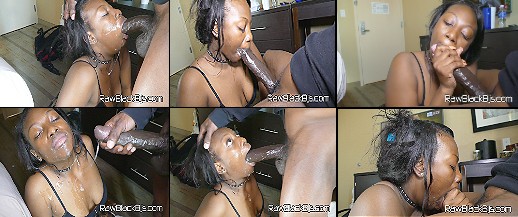 Sorry for the delay, I had some problems with the sites that recently got fixed, but here's another scene from the infamous Cheri Blaq. She gives it her all when it comes to this dick sucking thing..Lots of spit, lots of passion and you can tell she loves what she does. Mack Steele also enjoyed her mouth. He let off a nice load on her face which was already so spitty..Yall gonna love this one..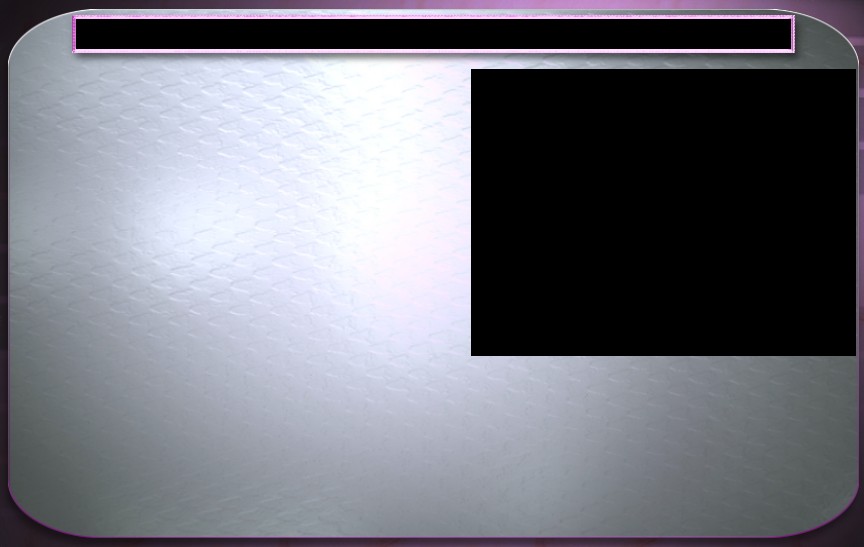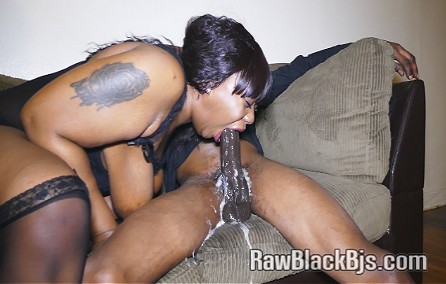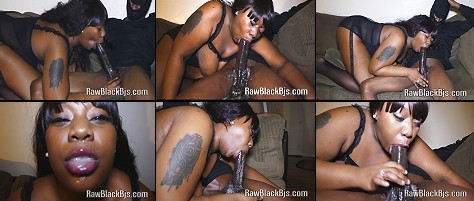 You already know I had to bring Irie back for round 2..She's definitely up there in the rankings of Head queens. She ads her special touch to every BJ. Ask my man Mack Steele, he said he beats off to her, so you know she's special and this video proves every bit of what I'm saying. She got extra messy so messy that the couch was a victim of her wrath.lol..That dick was choking her in a good way, bringing up everything..Great scene. Some real quality shit right here...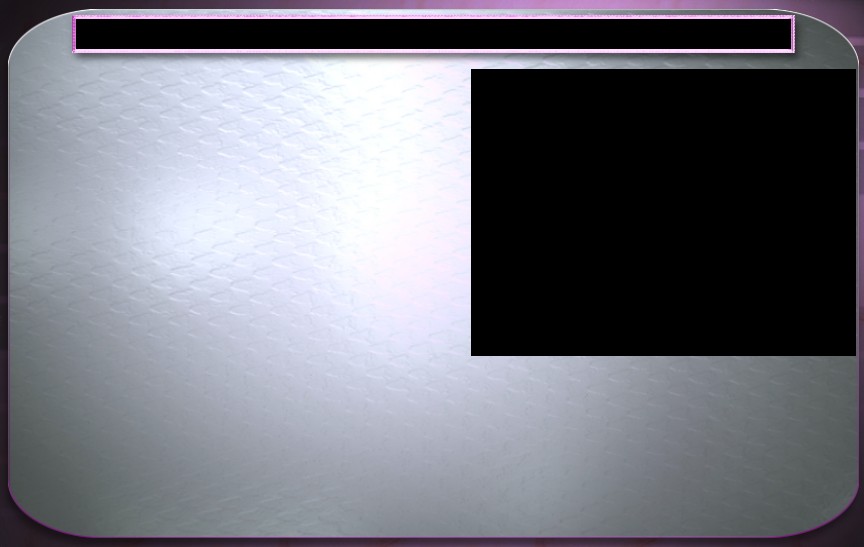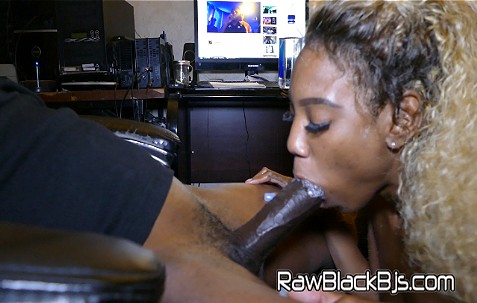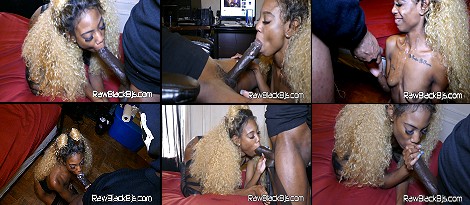 Tiyanna never dissapoints with her nice BJ style. She's real when it comes to this shit..speaks her mind and does what she wants..I always get requests for her to come back, so here it is to thos Tiyanna fans. She does a great job, and you will be seeing more of her on other sites guaranteed.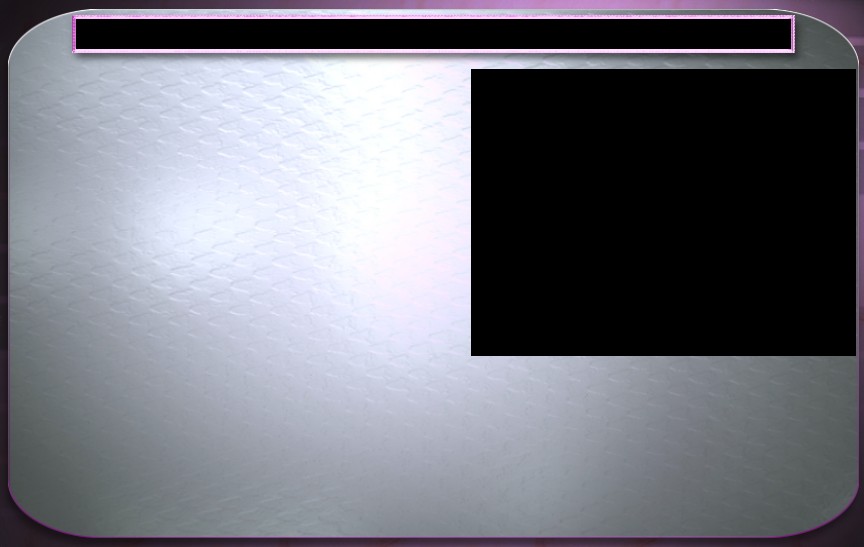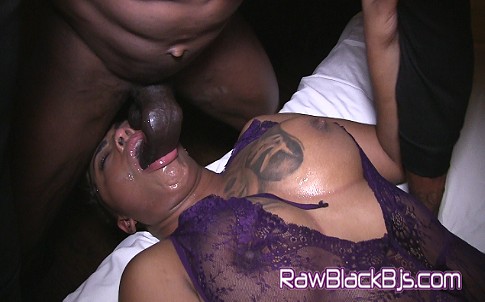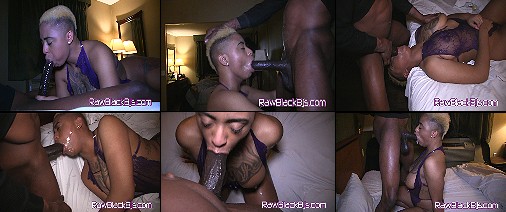 Now what do we have here. Something extra special for the bj lovers. A girl names Kitty Katt has arrived to teach these girls what this BJ shit is about. She's just an all around dick sucker, who can get yo ass addicted. She's a master of deepthroat and overall has pure passion for this. My man Mack was surprised at her gifted skills. Believe me, you never seen anything like this. In the members area now..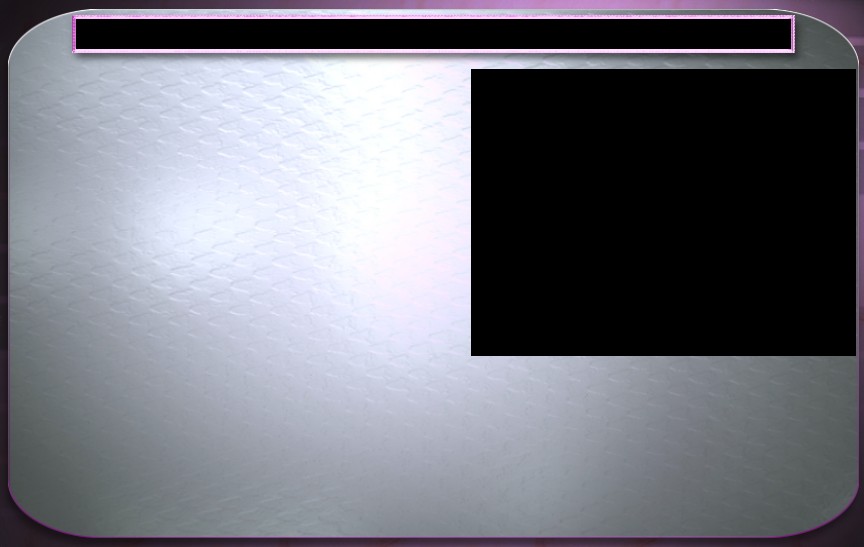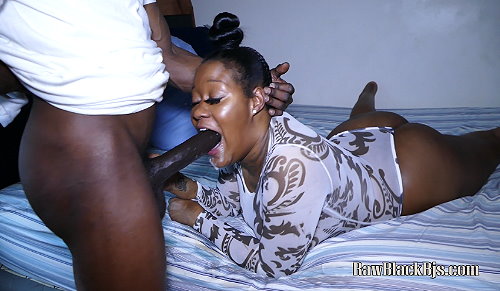 Mandy is defintely an original. Dont even ask how I met her but here she is. You wont find her anywhere else except right here through ya boy MD. My man Mack Steele got a chance to sample her before anyone else. And in his words, "shit was official". Looked like she did a great job and covered everything..Real sloppy, deep and overall in straight beast mode. Yall better have that Bag ready if you tryna fuck with her..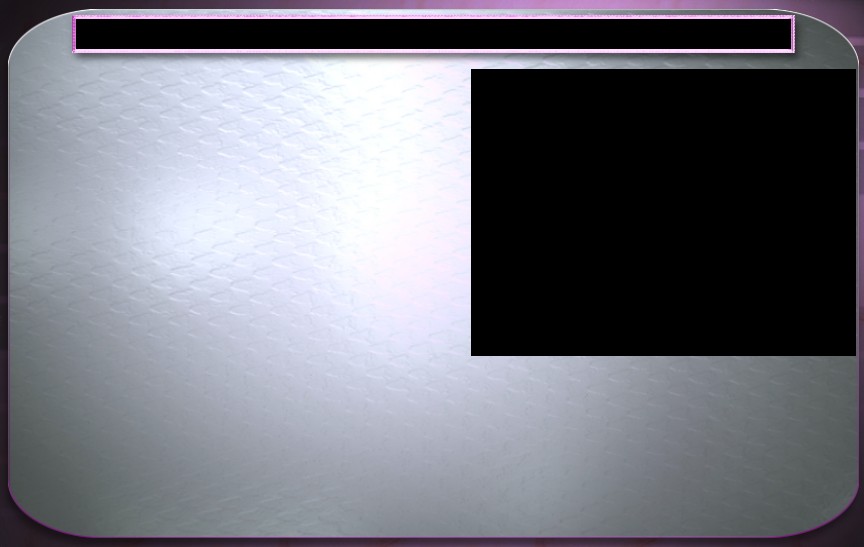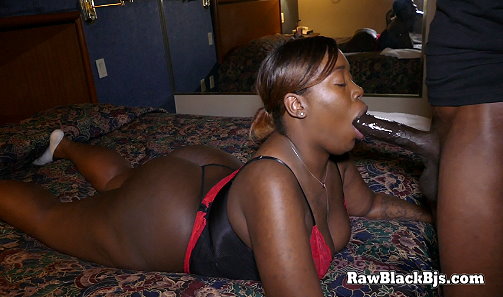 Princess always showing off them dick sucking skills and she never falls short of great. She's back with some brand new material and yes her throat got deeper..Looks like someone's been practicing..lol. Even Mack Steele was surprised at her throat skills..She tried to swallow every inch of the dick and swallowed the load with showing us first..She was being dick greedy that day..Very good scene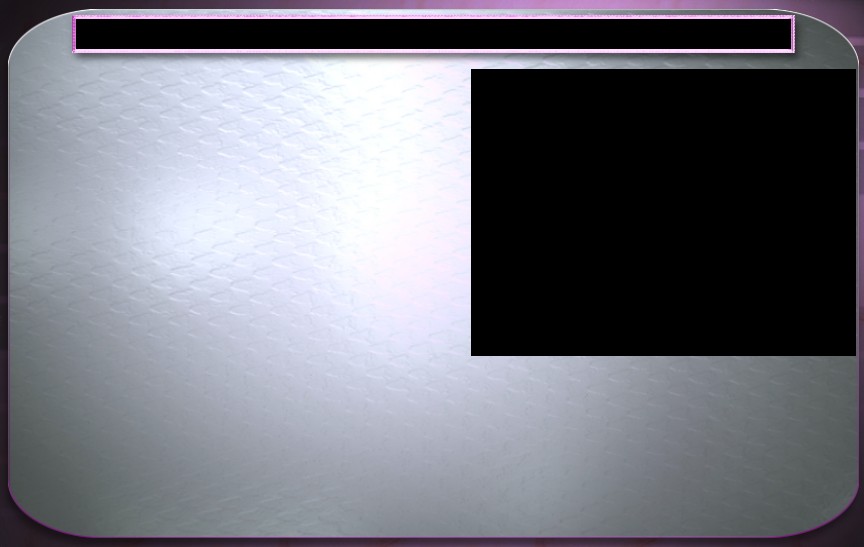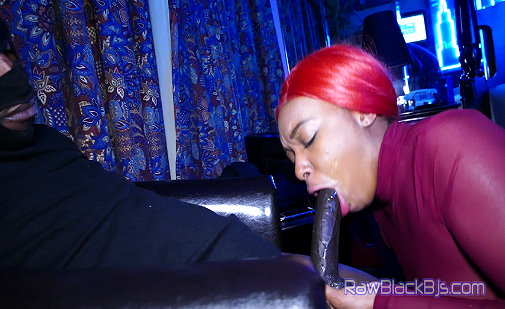 19 yr old Blu Mere pronounced Marie came on the scene about a month ago and caused massive eruptions already..She's definitely one to look at. She loves dick and she would tell you herself. My boy Macks Steele had the honor of gettin that mouth work from her and he was thoroughly impressed. Like I said before we always get them 1st. Check the full vid in the members area..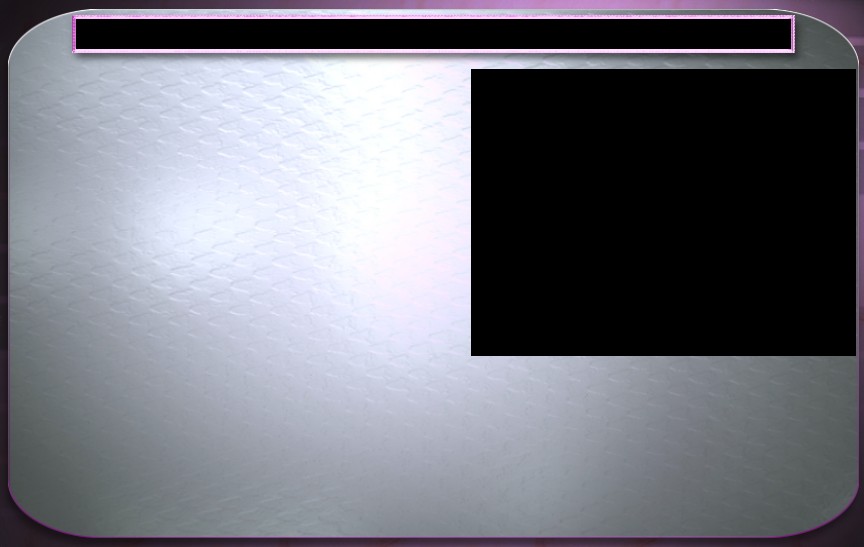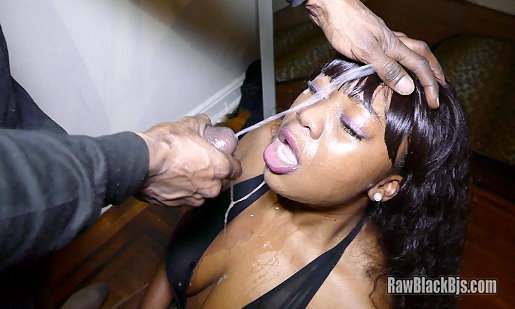 Irie Veluptous is back and she never dissapoints with them skills. Mack Steele came by to test that throat out..Shit man he got her throwing up and all kinds shit. She makes it extra nasty and catches a big as load on her face at the end..You dont want to miss this one..She defintely one of the top performers in the game..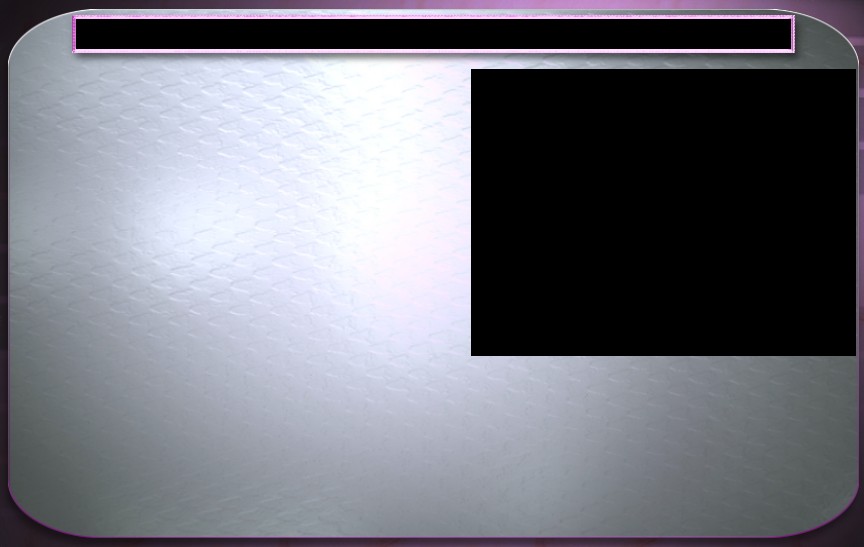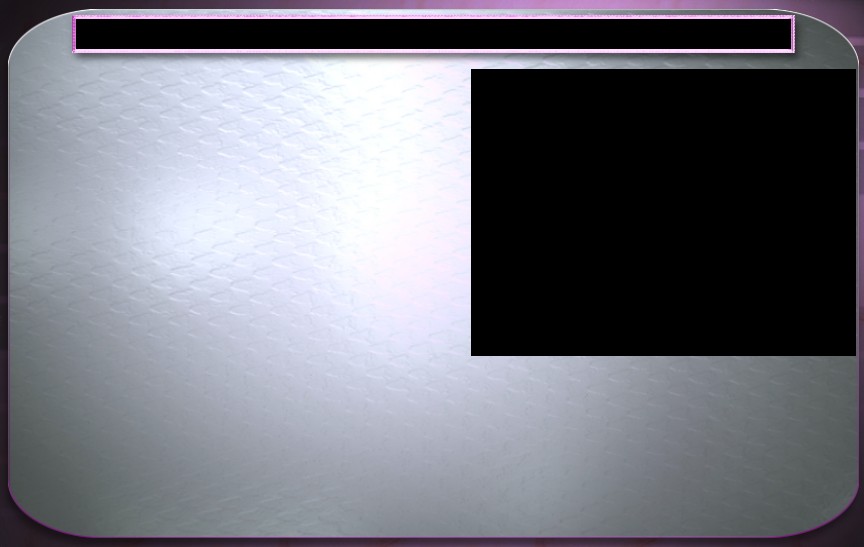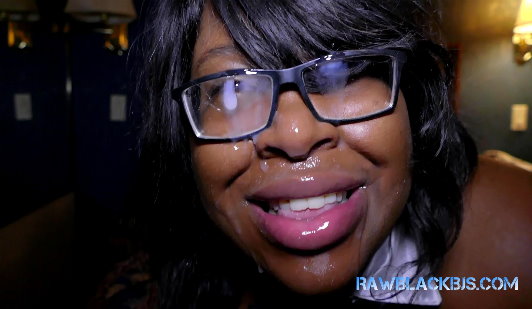 Nerdy girl Juicy Jones makes her BJ debut. You might have seen her getting dicked down on thethotspot.com and now she's here. Mack Steele heard about her thoroat and wanted to see for himself..He gave her a pretty good rating because she obviously loves suckin dick and throating it as well..We got alot more coming in the near future with this freak..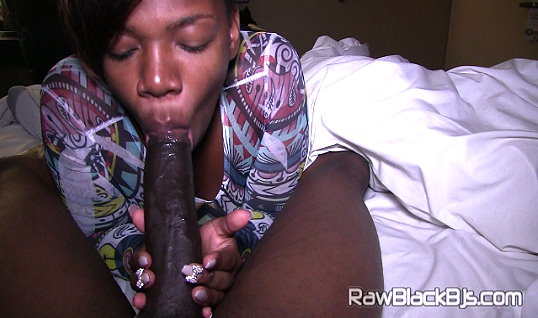 Mississippi's fines Diamond Lovell is a total freak for dick. She loves what she does and slurps dick up like no other, as my man Mack Steele. He got to nut right in her mouth after a nice dick suck. We got to bring her back for a few more scenes..Good girl!!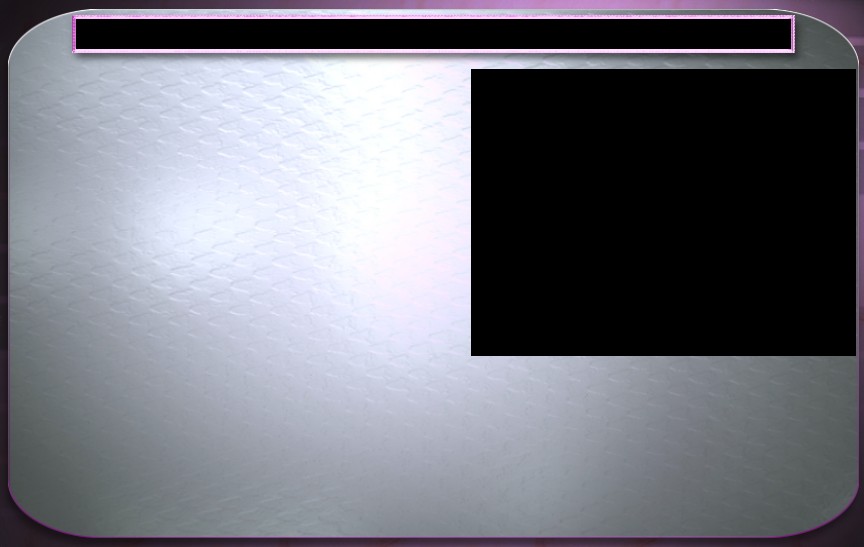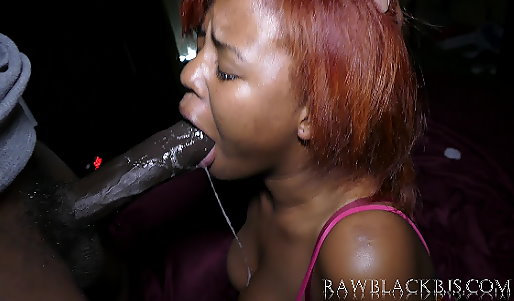 We got some brand new talent for you guys..Miss HoneyDizz is the latest and greatest to touch the mic.lol. Mack came through and didn't know what to expect but he loved every minute I bet. She gets extra sloppy with it and aint scared to put it down her throat. She's 19 and loves suckin dick. Wait till yall witness what she has to offer to the game..Lots more to come from her..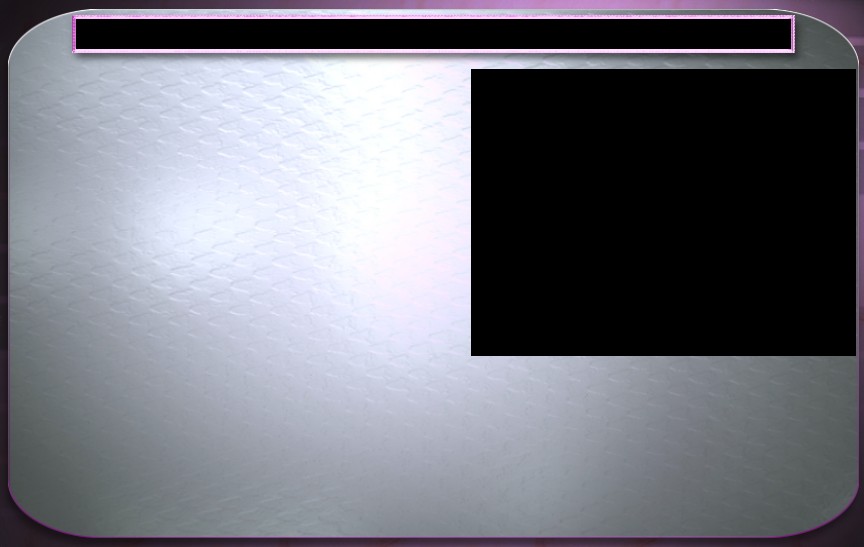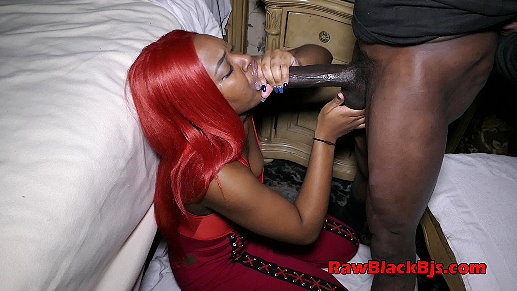 Blu Mere is s true freak to her name. She loves dick and loves sucking dick as you can see in this video. You can tell she wants it down her throat the way she tries to shove it. With more training she can get defintely do it. She's very eager and pretty with a dick in her mouth. 19 and nasty. Yall gone like this .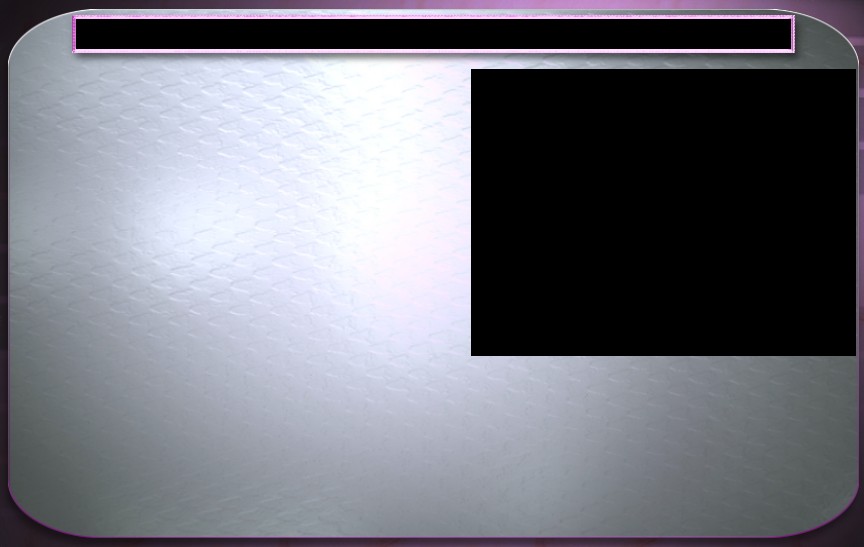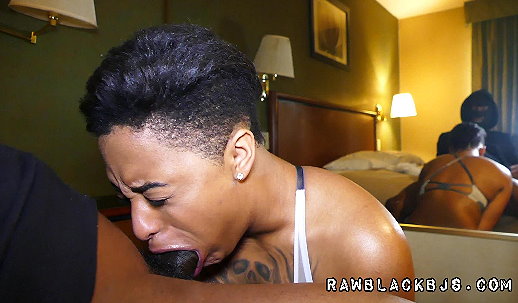 If youv'e been under a rock then you need to get with this chick. Kitt Katt is an underground legend, she has the deepest throat in the amateur game and is pure at what she do. Man she will suck the skin off your dick, ask Mack Steele. You will only get her videos here. Wish she did more but thats life. But if you like a real deep throat then this is something to see..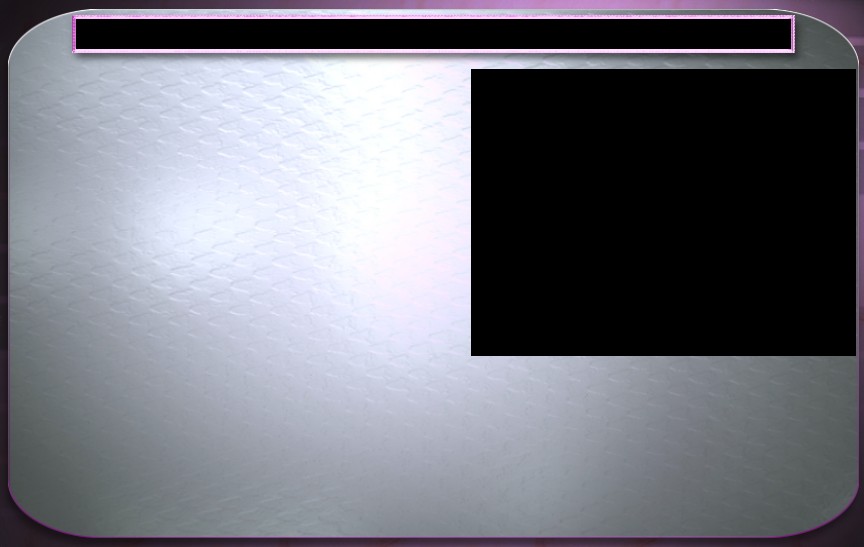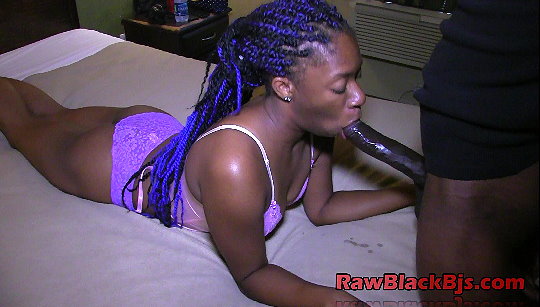 Here's some classic footage from the infamous Lalola Klitz. This video was shot in the beginning of her porn career and she was just learning how to deep throat. She did pretty good for her first real BBC. A blast from the past.Full video in the members area now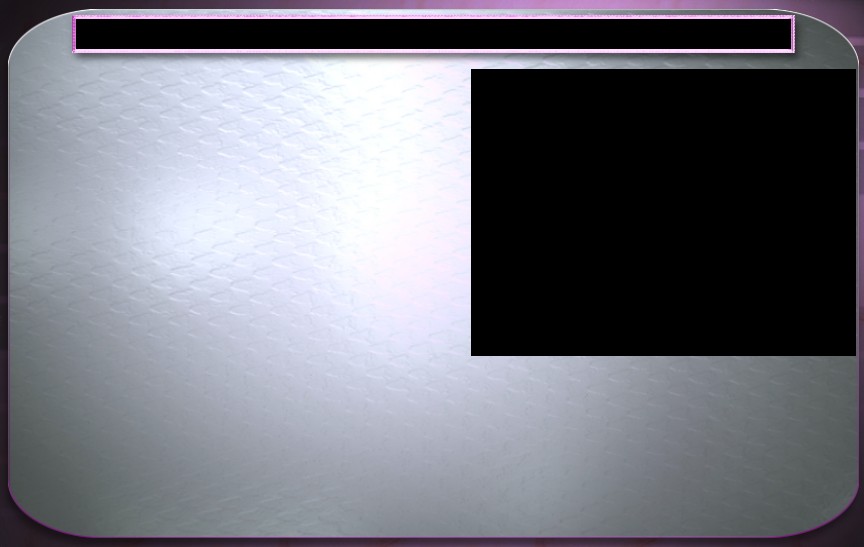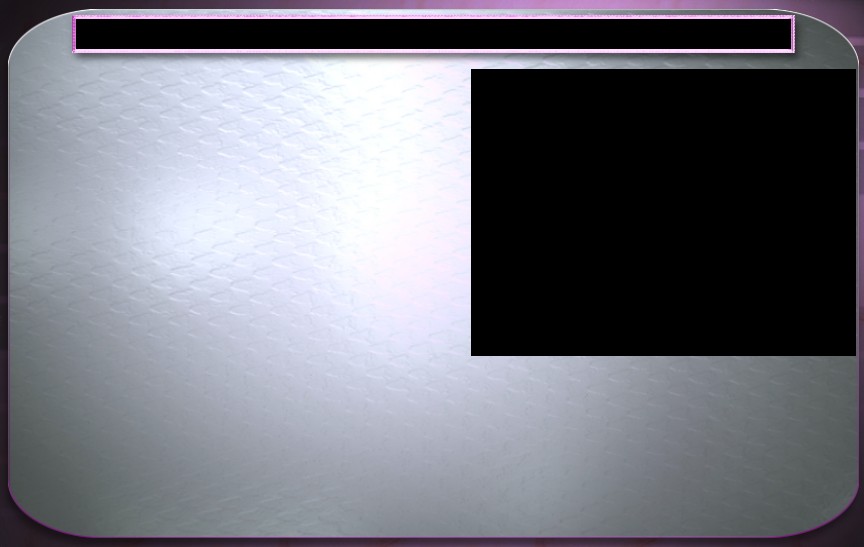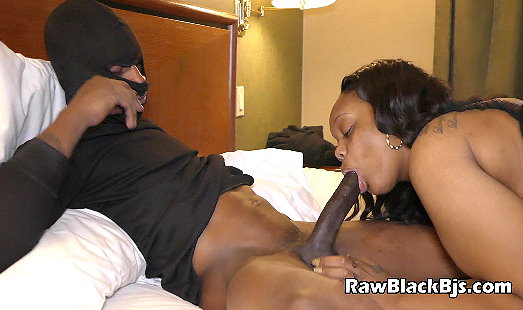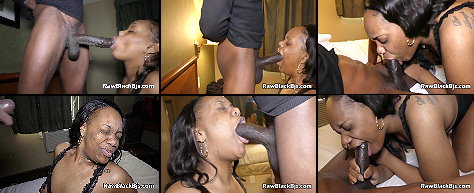 Its always a pleasure to have the wonderful Pretty Please on set. She good people and knows how to suck a dick. She was out of the game for a minute and this is one of her return vids and she did pretty good, no pun intended. She suck that load right out of Mack and kept it moving. More to cum of her real soon!!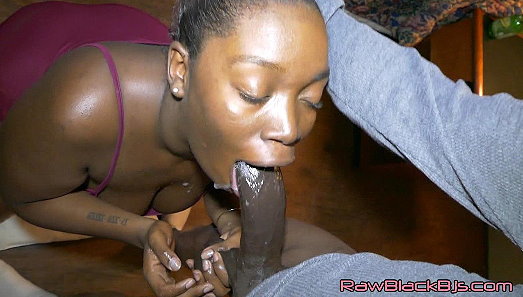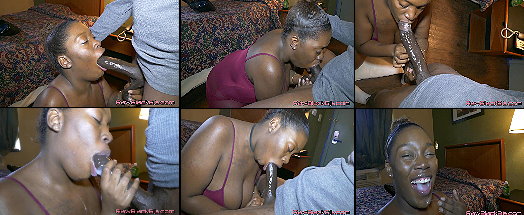 Yes indeed Tap Out is back and better than ever. She was MIA for awhile but I found her and she's back again. Her throat game defintely got better and deeper. Mack Steele was in rare form in this bout of BBC and Tap Out did her thing. She took that nut straight in her mouth just like a good girl..more cuming soon.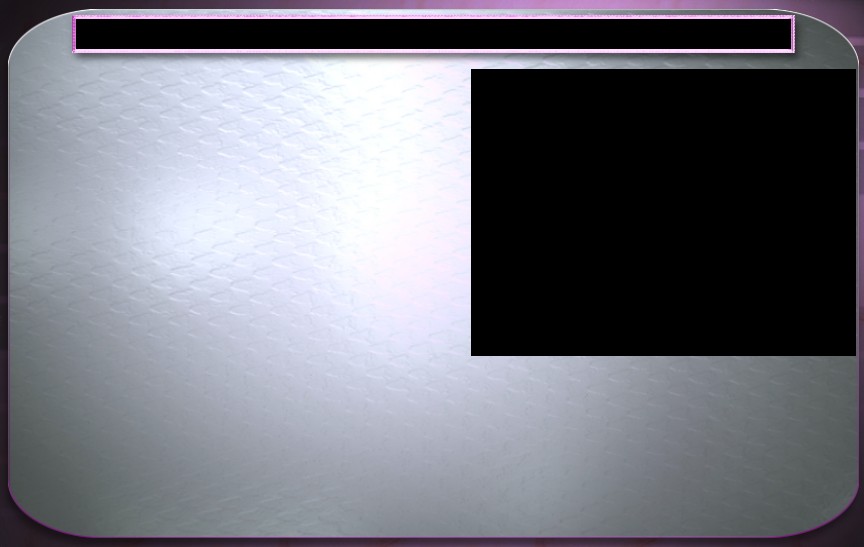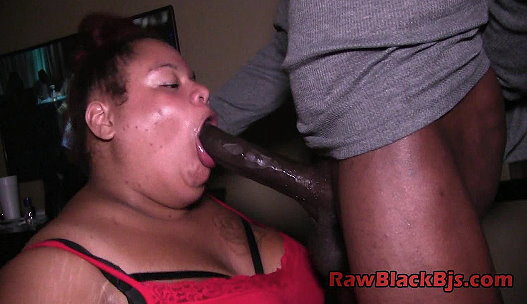 Brand new to the scene and her very 1st video ever. Razzberry has arrived. A BBW latina who can suck dick for real. Even my man Mack Steele was utterly surprised about her. Her throat is equipped for BBC and she takes it well. As you can see from the clip, she has a really deep throat. She's in training now, but dam she's good.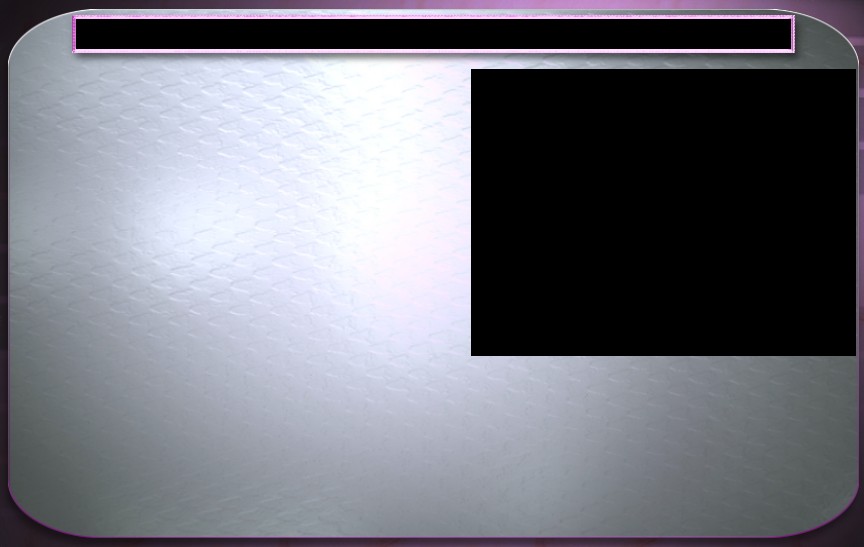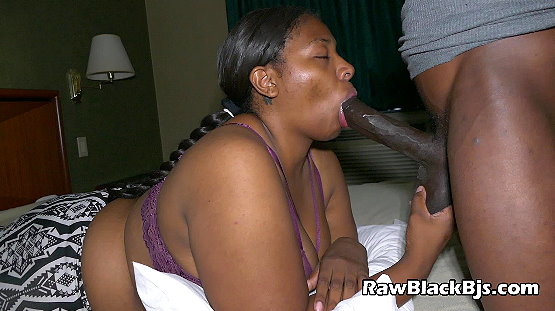 Its always nice to have some brand new talent especially when they love what they do. Well Vanilla Shai is like that. She's real passionate about sex and dick sucking is her specialty. Mack Steele got to try out her throat game and he agreed that she was good for a beginner. You guys judge for yourself in the members area..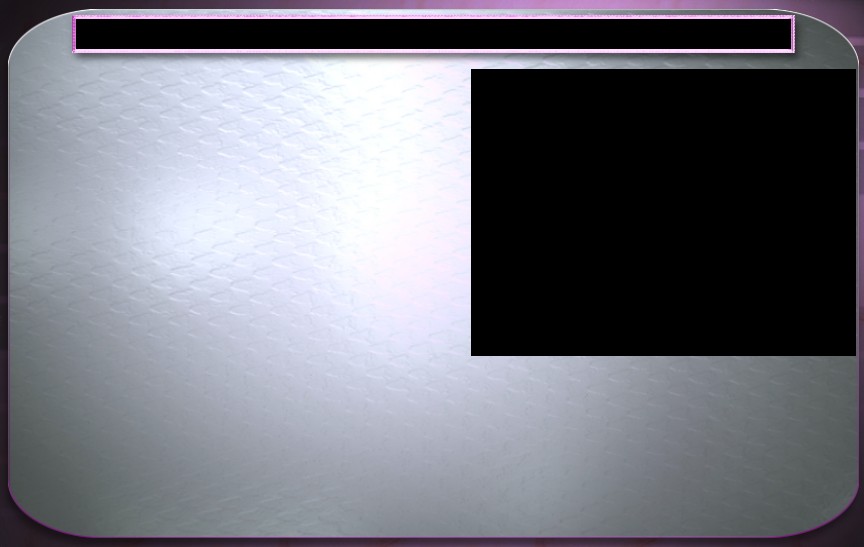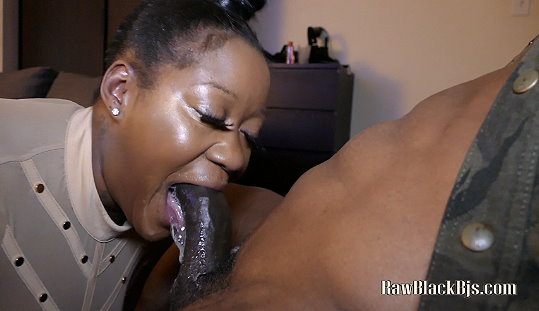 Now who dont like Candy Mandy, she's very well known and she has her own style when it comes to this blowjob genre. Super slurper and sloppy deepthroat, it doesn't get any better than this, watch her suck on Mack Steele and take him to another world with her skill set. Once again another classic from this Bronx Bombshell. Check her instagram @Therealmandycandy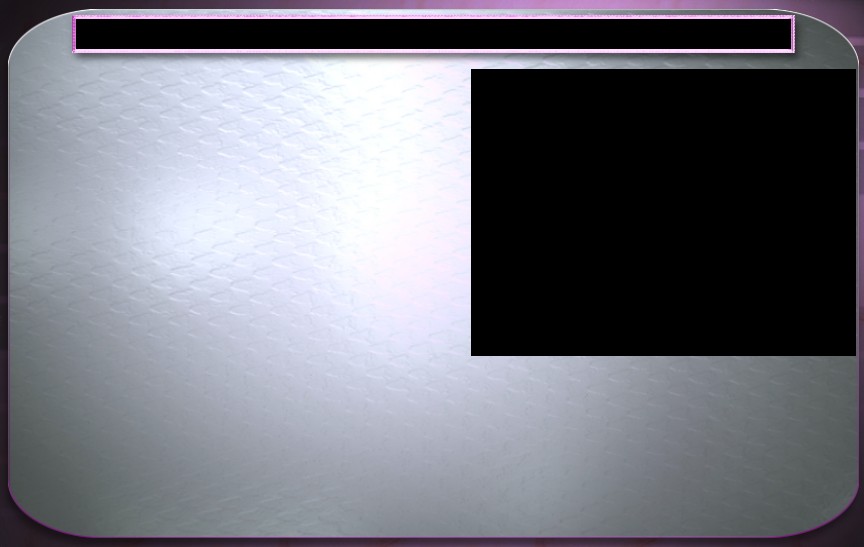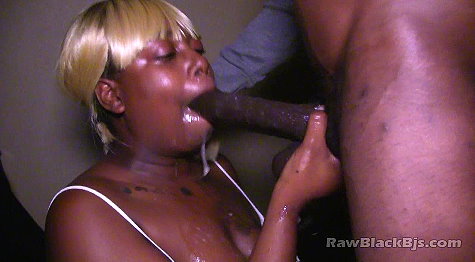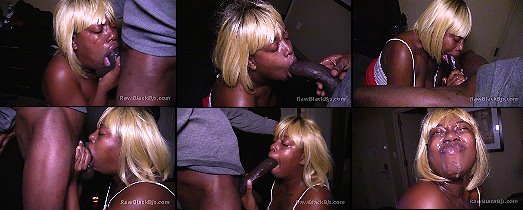 Red Alert Red Alert we got a new throat in town. Trina the Throat has arrived here 1st. No words can really describe this girl. Lets just say she has an indestructible throat like never seen before. She is everything you want in a nasty BJ, she might be better than Kitty Katt. You guys can judge for yourself. Mack Steele know for sure. Now in the members area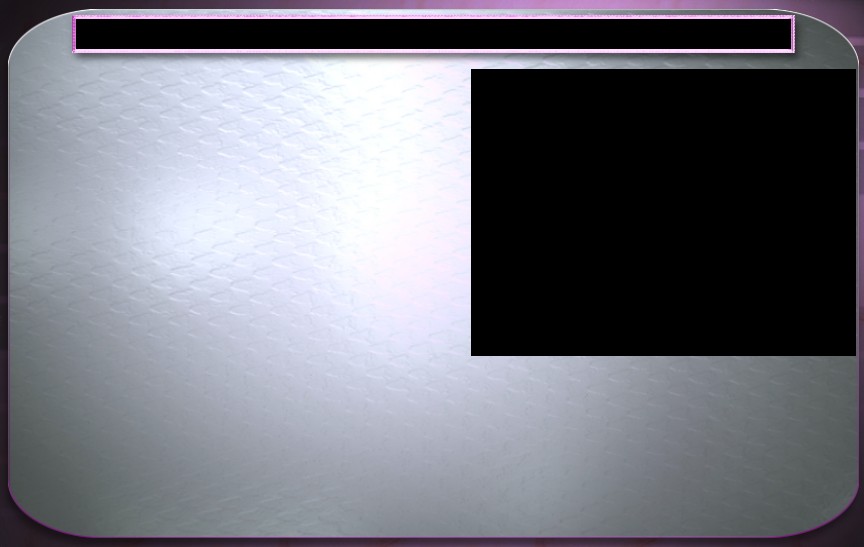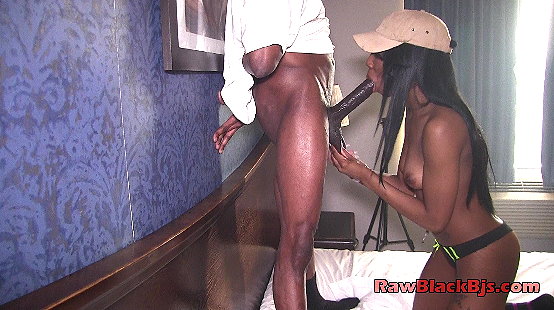 Here we go with another Tiynanne Lee classic, she always does her job real good. Here's a throawback with her and Mack Steele. This time she caught the nut in her mouth. She has since retired, but hopefully we get her back for a few more scenes.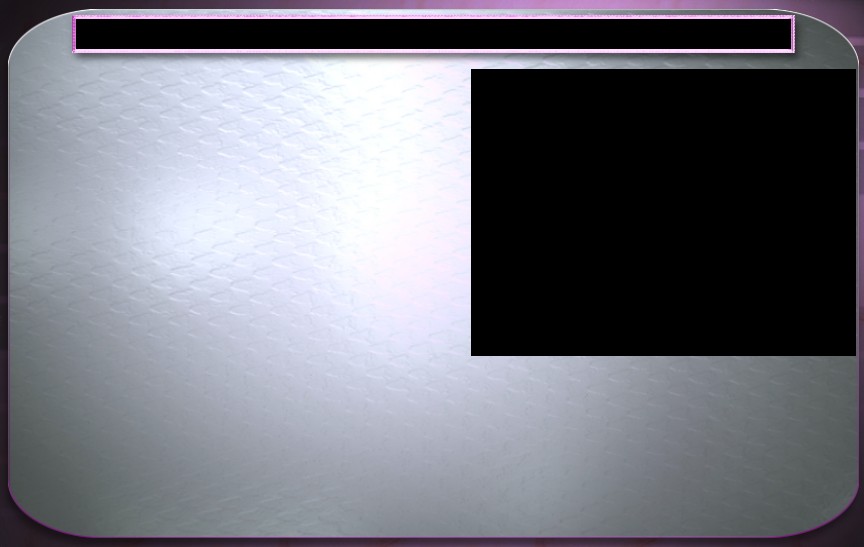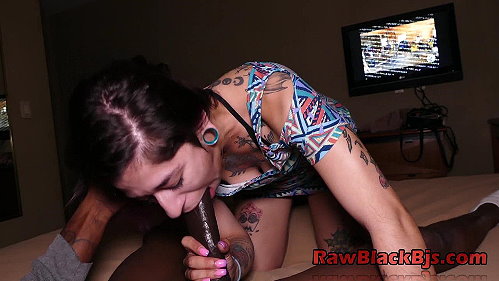 There's always a surprise in this amateur game and this right here is a special surprise. Miss Diana Dome makes her debut right here and what a fucking scene. Even my man Mack Steelel was in awe of her skills. She was built for this type of shit. You have to see for yourself what I'm talking about. Pure raw talent..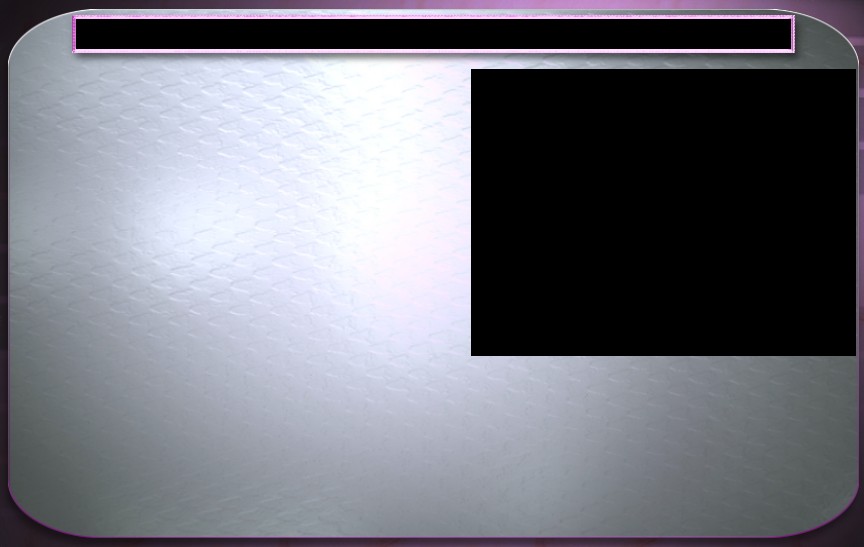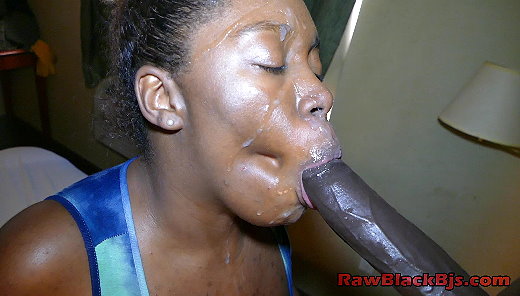 Defintely top 5 in this category. Miss Tap out queen never disappoints. She's gotten better over the years and her throat has gotten alot deeper. Watch her take on Mack Steele with no problemo. And keeps sucking even after the nut. Once again another classic. Got to see more of her.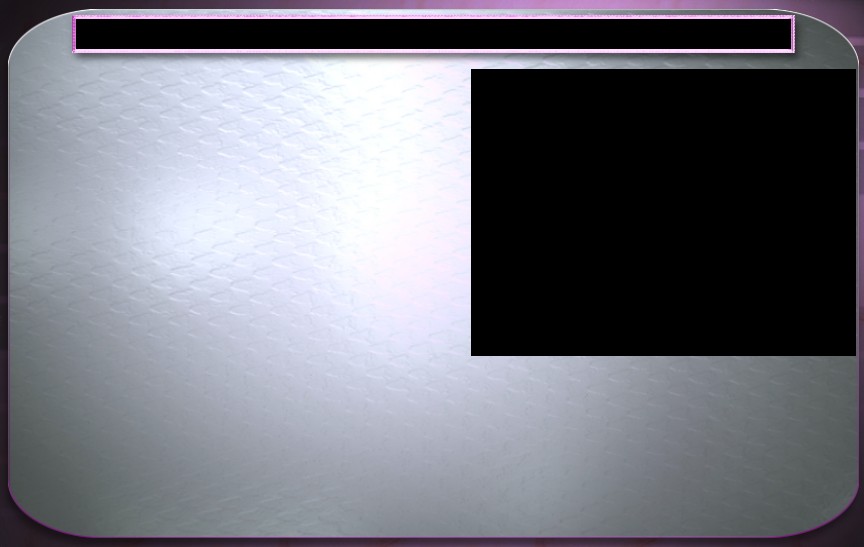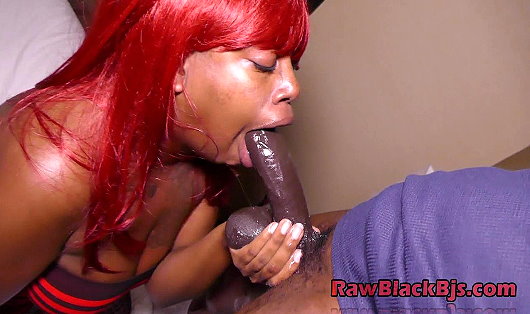 One of the wonders of the world has returned and blessed us with an incredible performance. She can truly deep throat a dick, Mack Steele couldn't hold that nut with her. When she was done he was drained of every drop. We will definitely keep Trina in the fold. She wayy to good.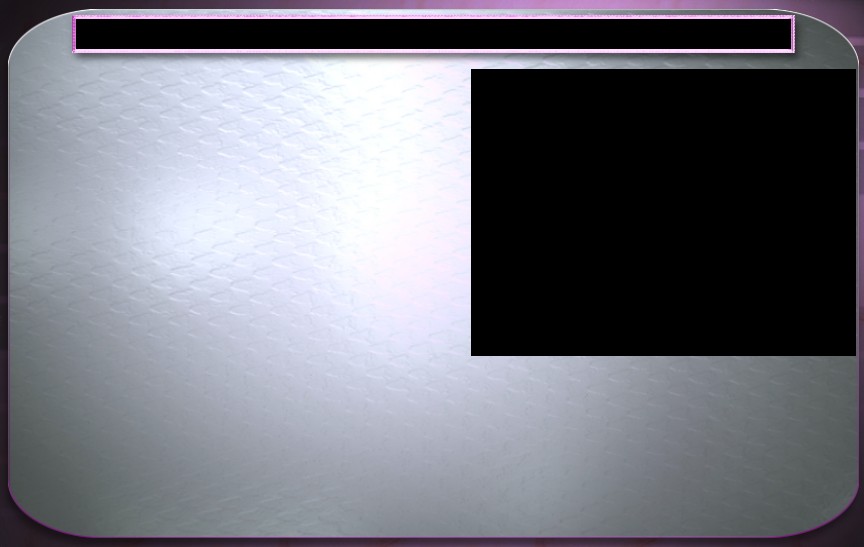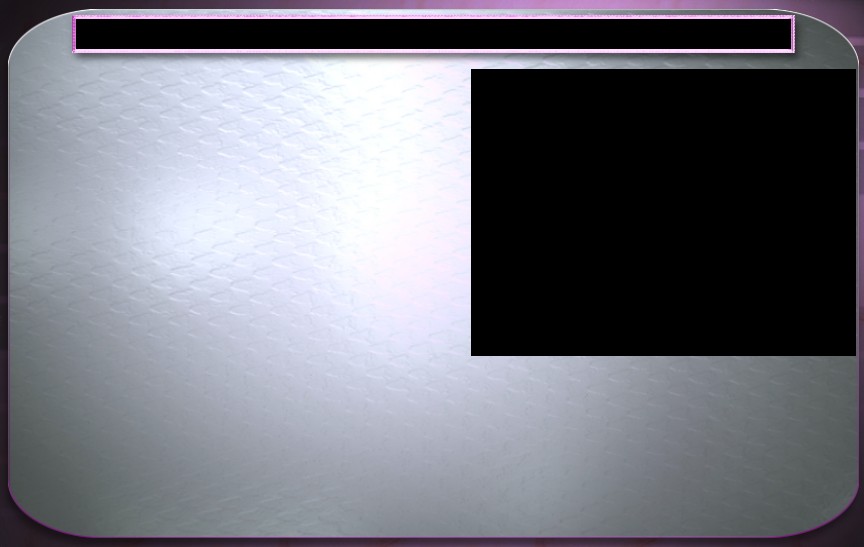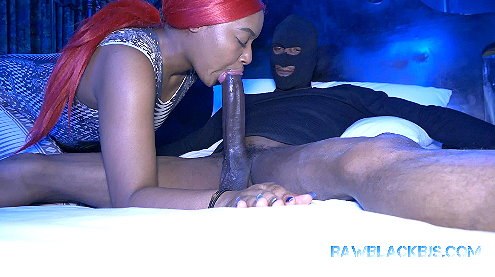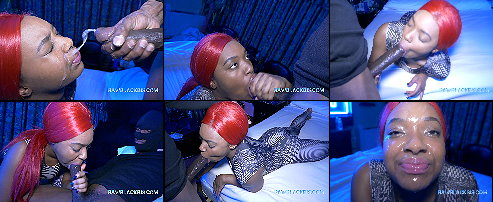 Another scene from the archives with Blu Mere. When she came in the game she came with her own style and blew dudes away with her innocent spirit and hellava sex drive. She devours Mack Steele and takes a big load on her face. Instant classic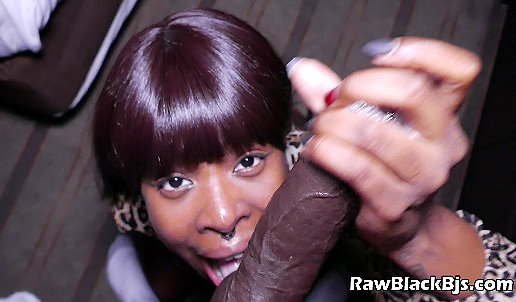 Lets welcome Onyxxx Swallows to the game. This is her very 1st video anywhere on the net. You know how we alway get them 1st. She's very submissive and it shows. Takes instructions well and swallows every drop. My manMack Steele had a ball with this one. Lots more to come from her.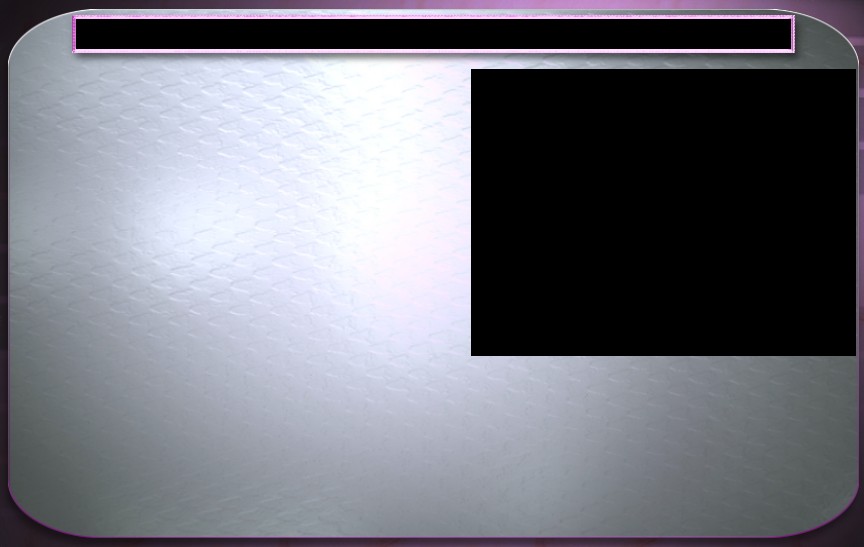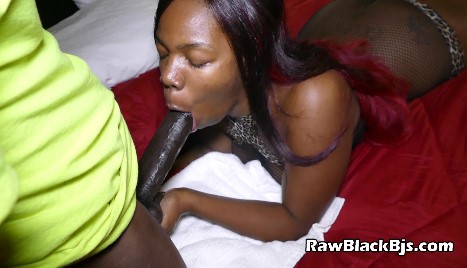 Here she go again Diamond Lovell Straight outta Mississippi, back again gobbling up the dick.. i dont even need to say nothing at all. She worshiped the BBC and took a nice cum shot on her grill and in her mouth. Check this shit out.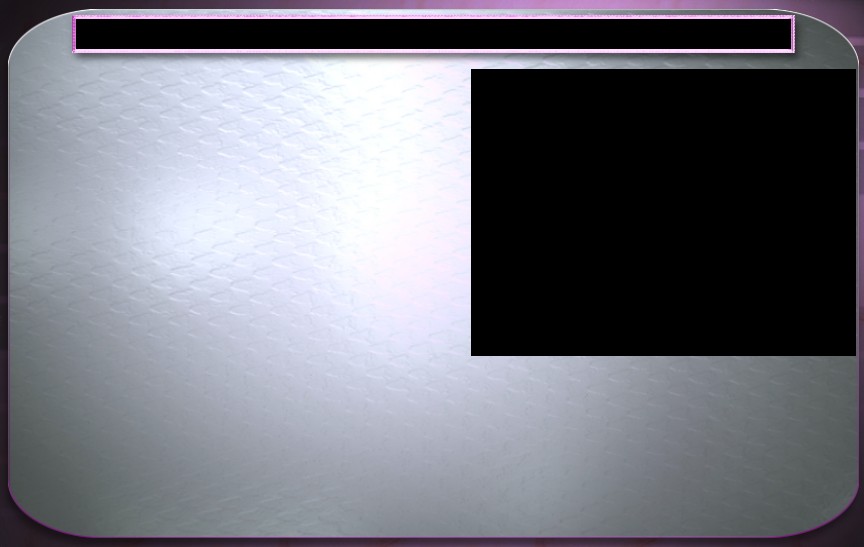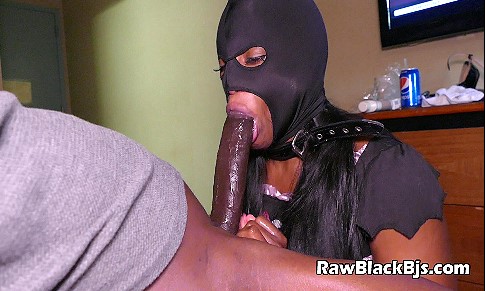 This mother of 4 just wanted to suck dick on camera without being discovered. She was good at what she does and sucks dick in an eager fashion. She's a freak to her name and tried her best to throat it, but it was too much for her. Mack Steele is the man, he gets all the bitches..lol. Good scene on the low though.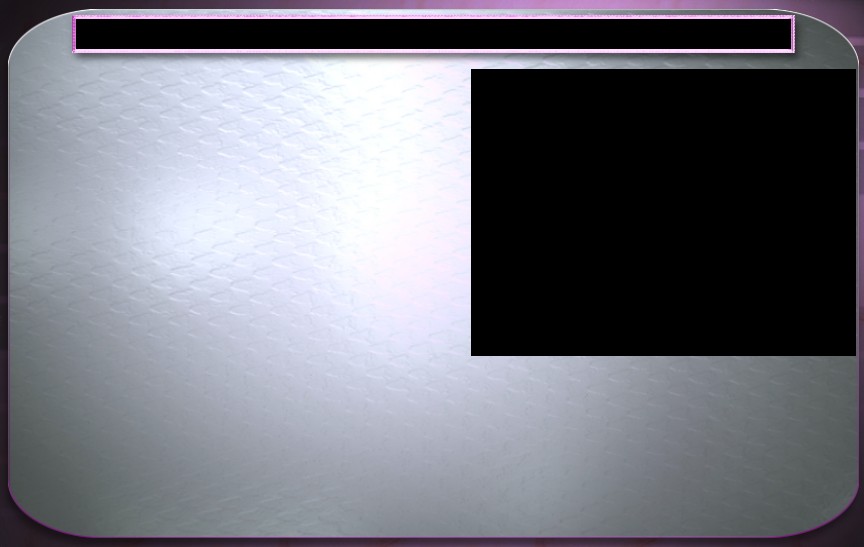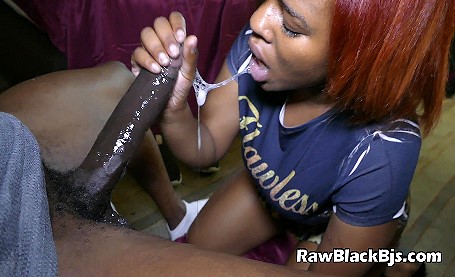 Here's a Fan Favorite. Honey Dizzle the freak of the week. She returns to suck Mack Steele to completion. She's always up for a challenge and this was perfect for her. This is actually the 1st bj vid she ever shot, she was fronting on that deepthrot but mack got his way in there. Classic shit because she's retired from the game now. Get it while its hot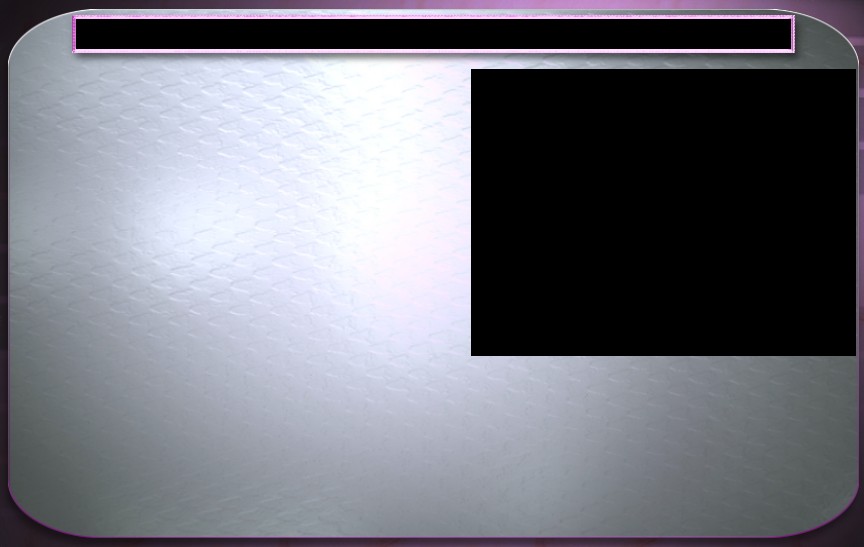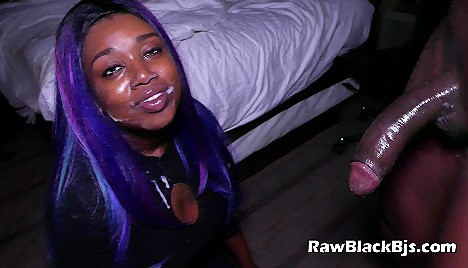 Trina never fails to bring tht heat. She is officially the deepthrot queen and wont be dethroned. Watch her take on Jax and suck the life out of him. He was left in awe after she was done with his dick. This is a must see for sure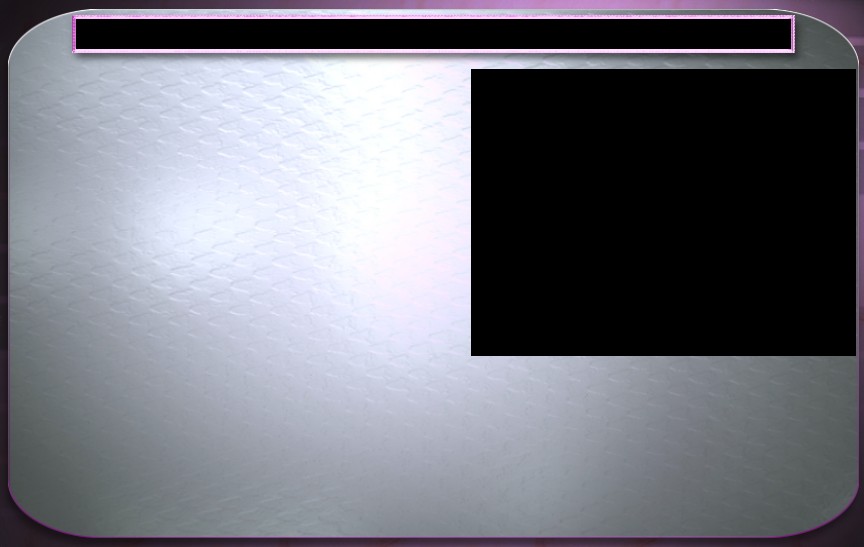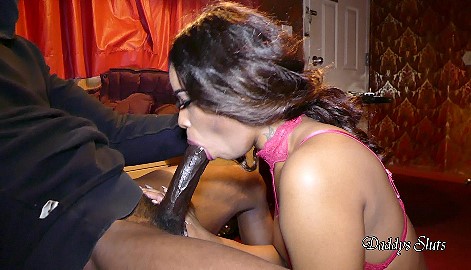 Its been awhile since pretty girl Reign has touched the mic, but here she is, some older footage just being released. Since this video she has become a proat this porn thing and be doing her thing..Follow her right HERE
.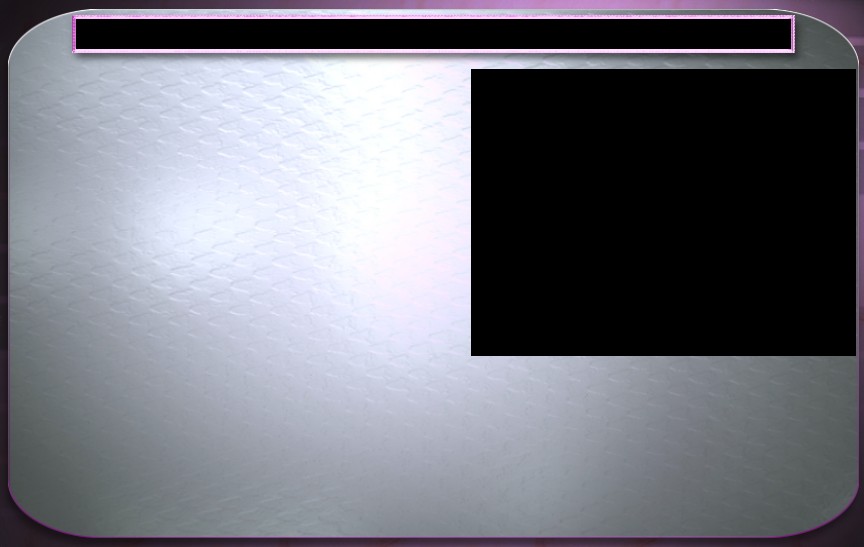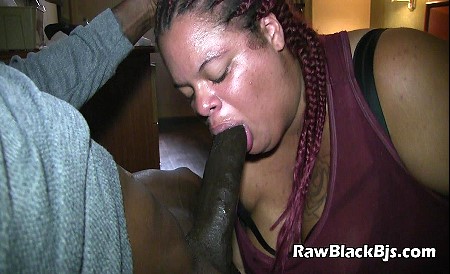 Pure fire is what she brought to the table. Well here she is again, Razberry returns with that Latina throat game. She's real eager to suck dick and swallows every drop of cum. This was her final video so enjoy it, maybe she will come back who knows..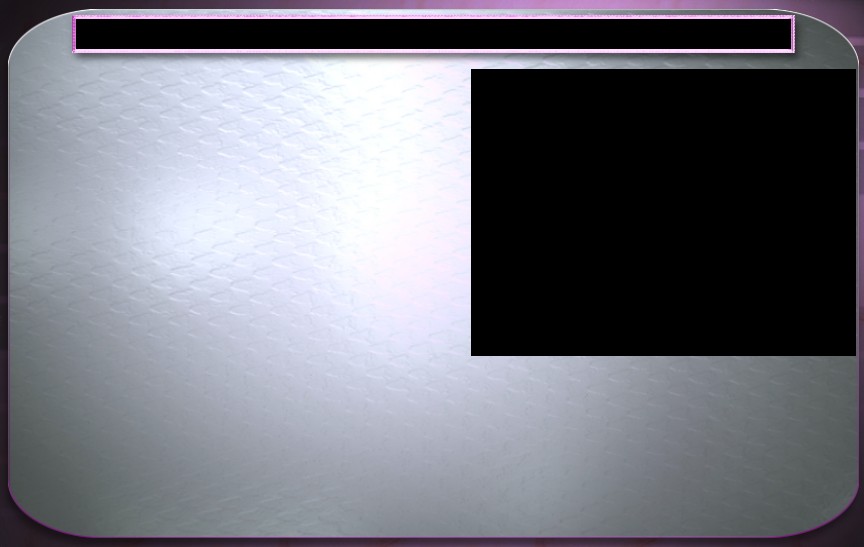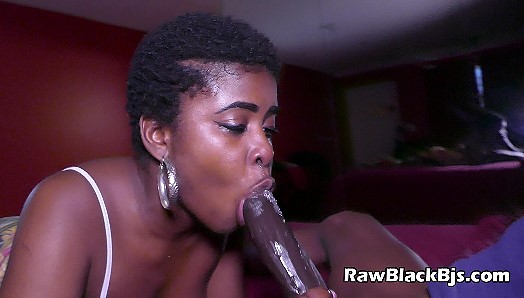 Onyxx is always on point and really puts on a show without even trying. She's naturally submissve and loves what she does. It translates very well on camera displaying a flawess technique on Mack Steele. He siad it himself she's one of his top 5 amd I agree wholeheartedly. You will see for yourself, she is definitely one of a kind.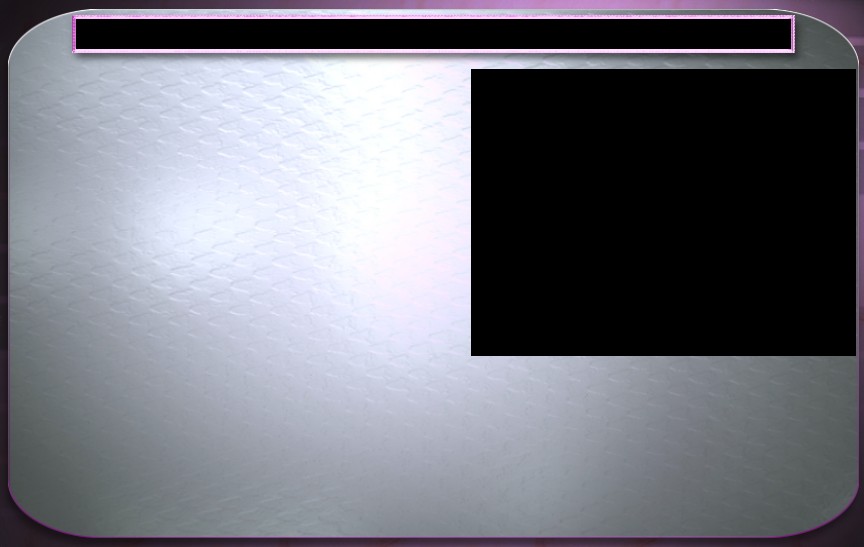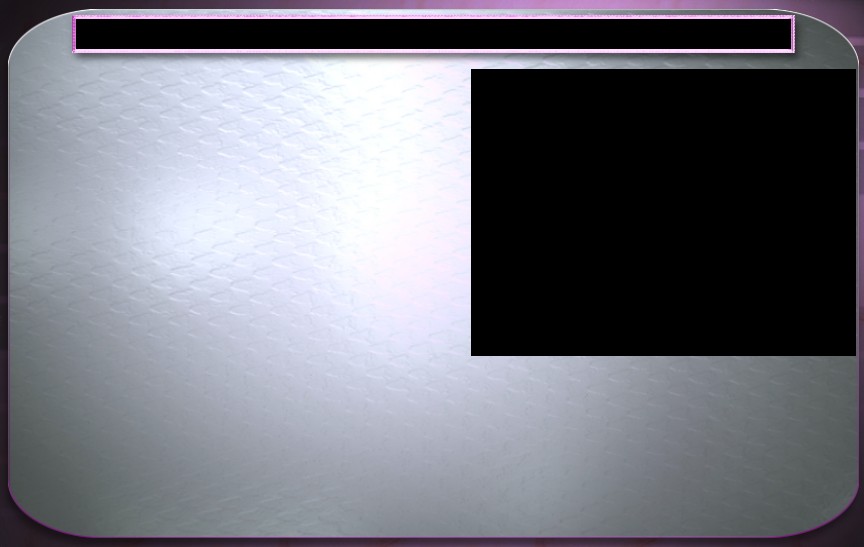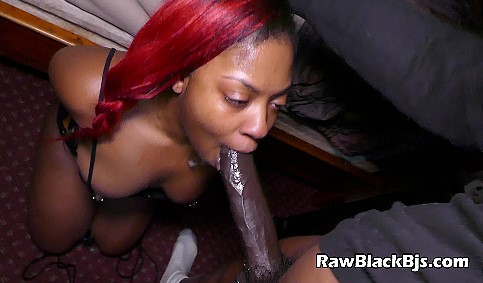 Got some more fire for yall this week. 4 foot 9 Ebony Lashay comes back to suck on some dick, and that she does well. Mack Steele enjoyed every minute of her mouth game and from the looks of it she knows whats she's doing. She tries her best to stuff every inch down her throat, i mean she really tried hard. Overall she gets 10 stars for her effort and sexiness..WIsh she was back in the industry but hey..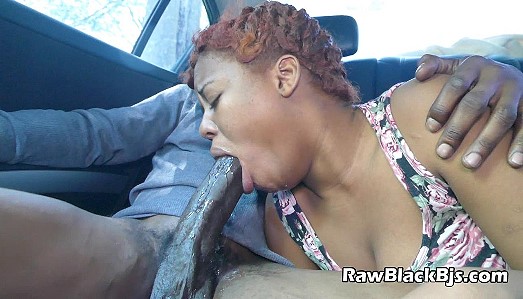 Had ths video since last July, dont even ask what took so long, but here it is. The infamous Honey Dizzle in her prime gettin that real live throat training from Mack Steele right in the back seat of my old Maxima. Yep we parked up in Brooklyn and she went to town. You always get that fire with Honey.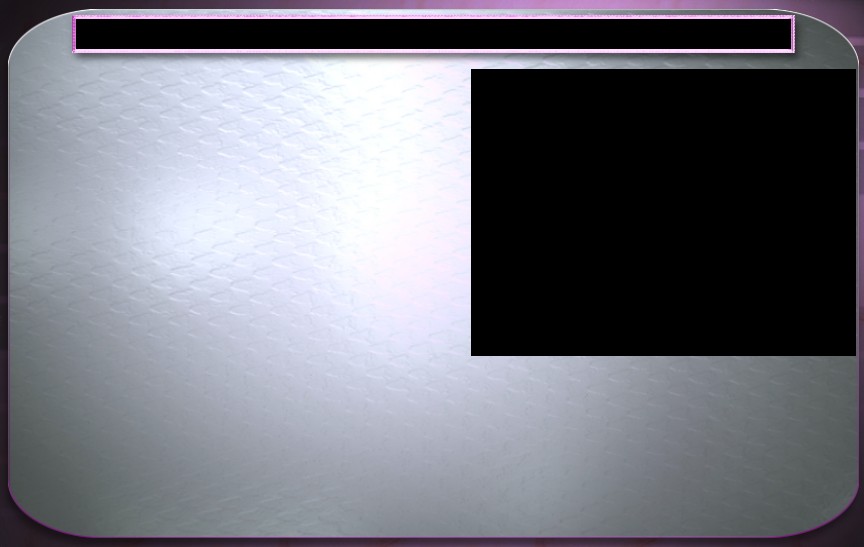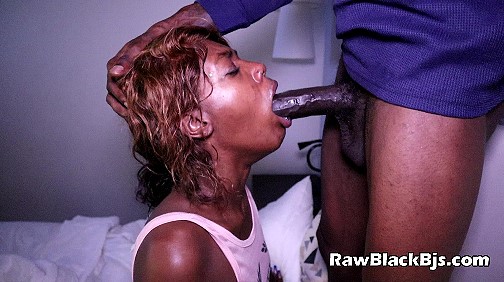 Now what do we have over here, something new and improved for sure. Krystal Valentine comes out of no where and blows you away literally. She 19 slim and pretty, and knows what to do with that throat. Mack Steele did the honors of breaking her in proper like. Guaranteed yall gone like this one, she's aiming for the top 5 ..Enjoy!!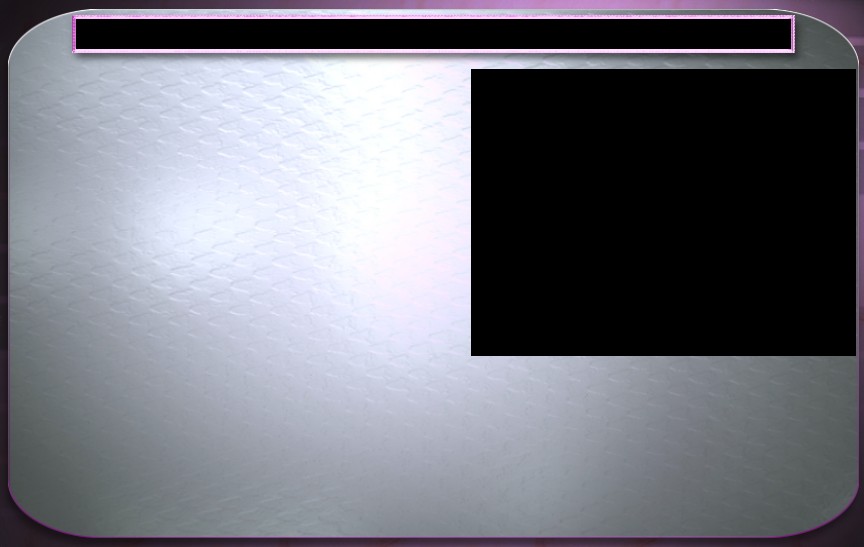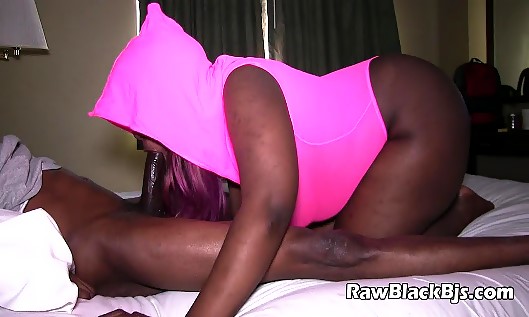 Here's some long lost footage of Princess when she was still learning how to deep throat. She was brand new to the game and never had real BBC but she tried her best and gave it all that she had. She struggled but made up for it by swallowing every drop of cum. Always been a good girl in my book..
LONG LOST FOOTAGE OF PRINCESS BEFORE THE DEEPTHROAT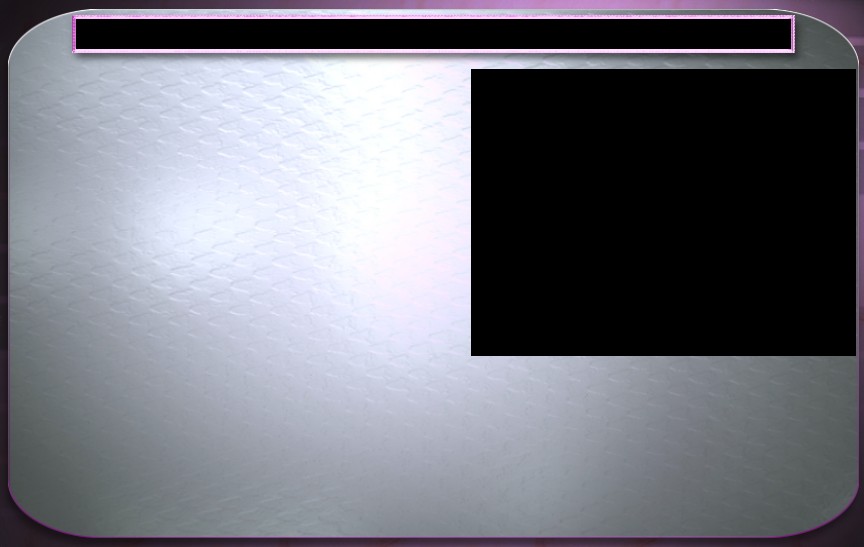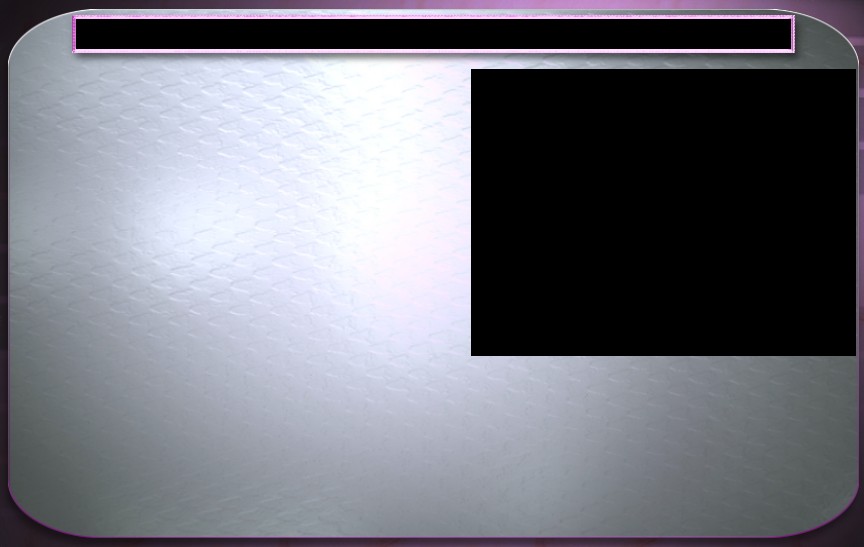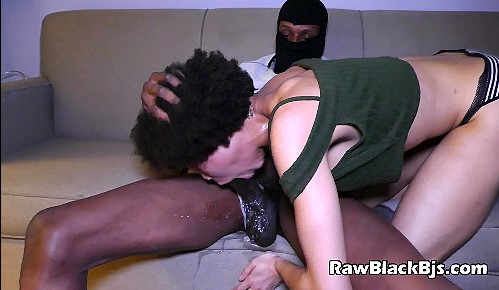 She came a went but definitely left her mark on the game. Sheesh, Gina is a force to be wreckoned with. She puts that throat and mouth to excellent use. Mack Steele can nouch for that. Too bad she's gone, hey maybe she will come back, until then enjoy her.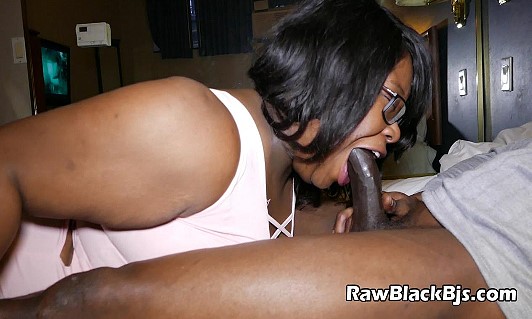 Juicy Jones is a hellava dick sucka. She's nerdy but sure can swallow a dick and a load. Watch her take on Mack Steele once again. This time she got fucked for a few minutes while she sucked dick. After it was said and done she slurpped and swallowed it all. Nice throat on this nerdy slut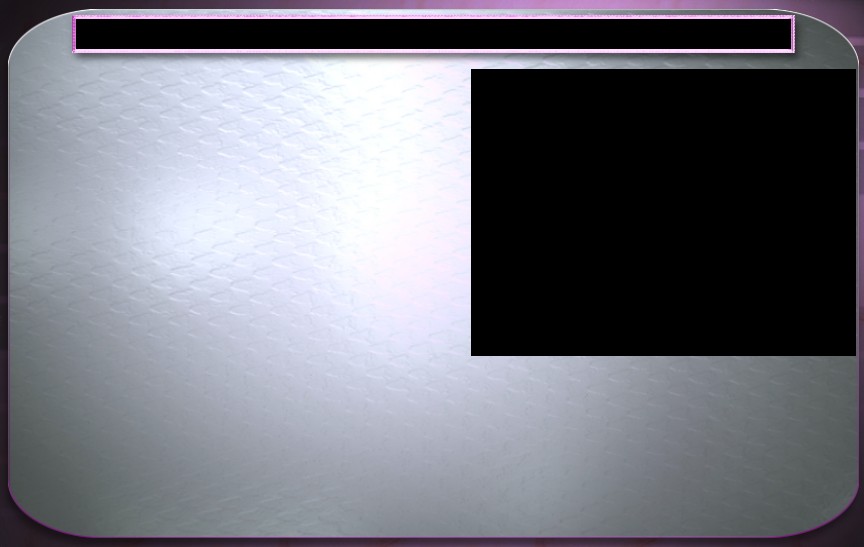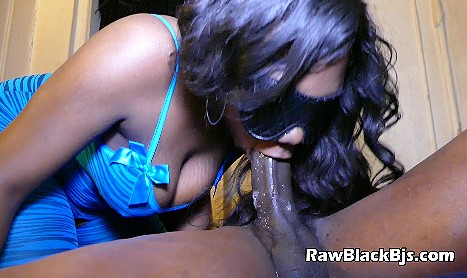 Another girl who came and left in a 5 month span. She was classic though. Every scene she was in Serra always looked pleased and like she loved every minute of it. Watch as Mack throat trains her, she was getting good at it too, but she had other plans. Check out her very last scene ever filmed..